3 of my favorite books written by Irish authors, by ST
This article has been written for yooou! by 17-year-old, ST.
Reading has been one of my favourite things to do for as long as I can remember! Being a reader means having the ability to travel to a different world without leaving your couch! (Or your preferred reading space)
Being a reader also means having a never ending 'to-read' list. For me, it seems like everytime I finish a book I'm adding 2 more to my list! With that in mind, I'm here to tell you about some must read books everyone should have on their lists!
I'm from Ireland and I think it's really important to shine some light on books written by Irish authors, so, these are a few of my faves:
First off we have Steve Cavanagh's book – 'Thirteen'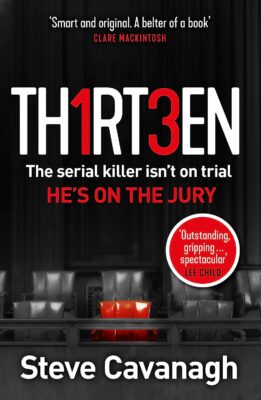 This is an astonishingly clever thriller which combines intense courtroom drama as well as the scramble to uncover the identity of a serial killer who is actually on the Jury in the murder trial! This book kept me hooked right through til the end with contrasting POV's from both the killer and lawyer.
Next up is "Why The Moon Travels", by Oein DeBhairduin
This book contains a beautiful collection of tales, rooted in the oral tradition of the Irish Traveller Community. The author collected all of these stories throughout his childhood and made them into this wonderful collection!
Each tale has it's own unique story & message & they're written in a beautiful, lyrical style of writing. It also has loads of cute illustrations!
Is aoibhinn liom an leabhar seo. Bhain mé taitneamh as é a léamh! Translation: I loved this book. I really enjoyed reading it.
Lastly we have 'Moonrise' by Sarah Crossan.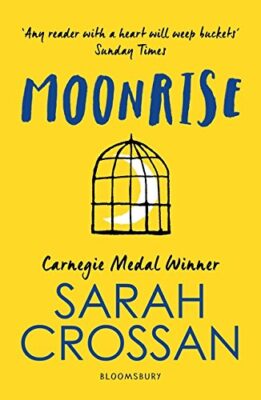 This is a stunning YA novel that explores first love, friendship and courage. It will leave you equally happy and said, with a whirlwind of emotions it will definitely leave you wanting to read more.
This book follows the life of Kansienka who has moved to England & is missing her home in Poland. She struggles to make friends in her new school but then someone new swims into her life & she learns that there is more than one way to stay afloat.
Fun Fact:
After the literatures of Greek and Latin, literature in Irish is the oldest literature in Europe,
dating from the 4th or 5th century!