artist & entrepreneur, by JJ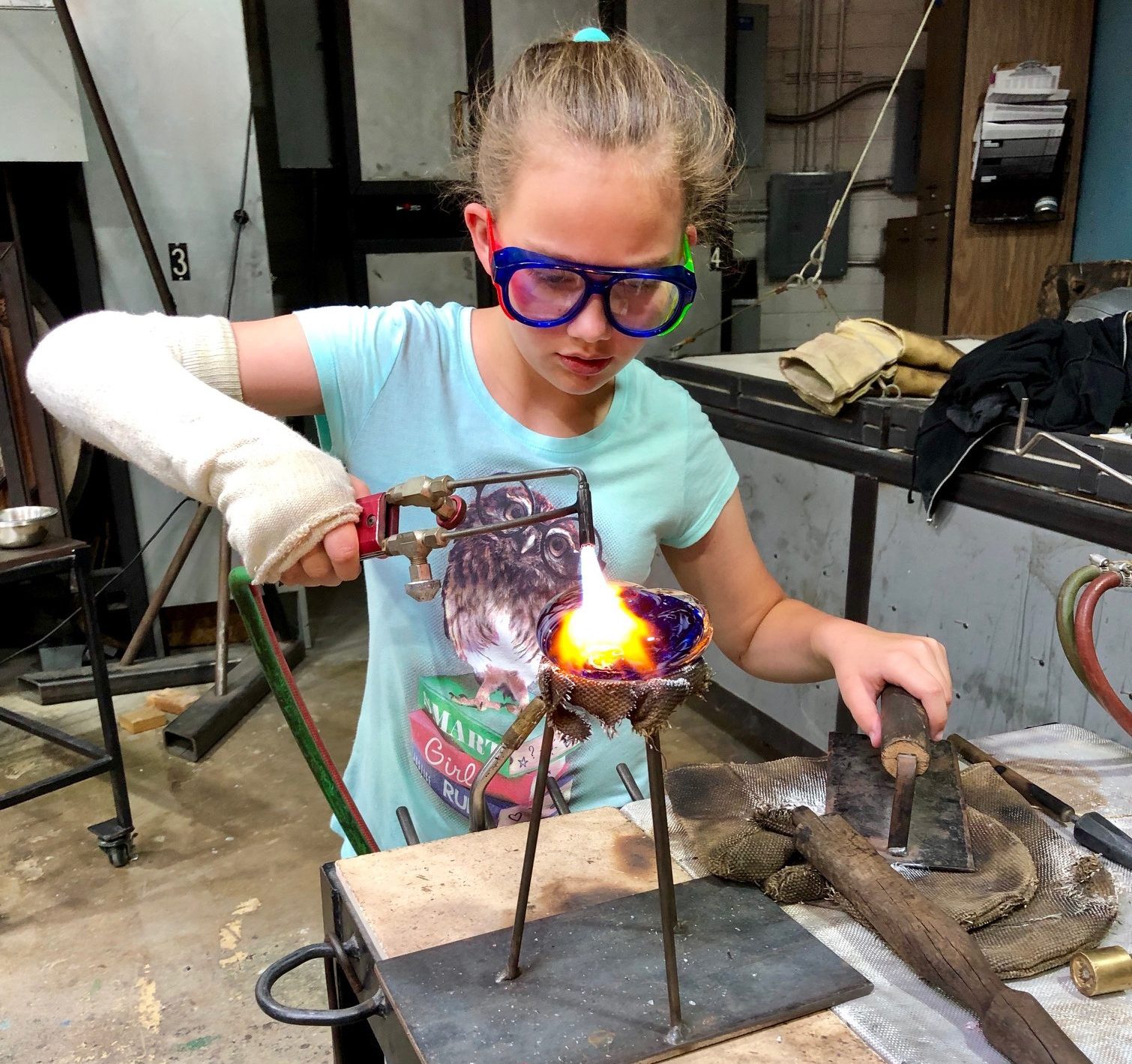 This article is written for yooou! by 11-year-old, "JJ"
Hi, I'm 11 years old and I am a glass artist. I started blowing glass with Carlyn Ray when I was 5. Carlyn Ray is a glass artist in Dallas, Texas who owns a studio called Dallas Glass Art. She and my mom attended the same high school, and when Carlyn moved back to Dallas from Austin in 2014 I got to meet her. We attended a demonstration at Dallas Glass Art and my mom signed me up to take a class. I fell in love with it, and have been blowing glass ever since.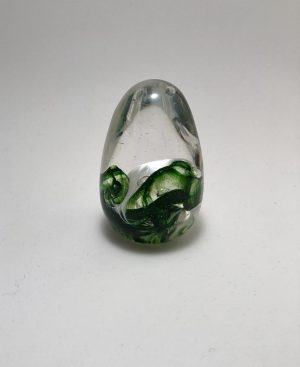 After a while I started to think to myself, what if I sold my glass? I certainly had enough glass to do it. So during the summer of 2017 I worked with my mom to start my very own Etsy shop called J Glass Art (https://www.etsy.com/shop/JGlassArt). 
Starting a business takes a lot of work! I have to think about what glass colors and what tools I need that will help me create the pieces in my mind. I am learning how far in advance I have to plan for holidays and events so my customers have enough time to buy the pieces they want and get them delivered.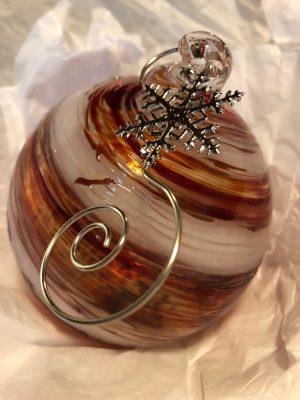 Every time I go into the studio, I am learning and practicing new techniques to get better at my art. Even after six years of time and effort, there is still more to learn, but I love every second of it and am excited every time I step into the studio.