do what makes you happy, by EF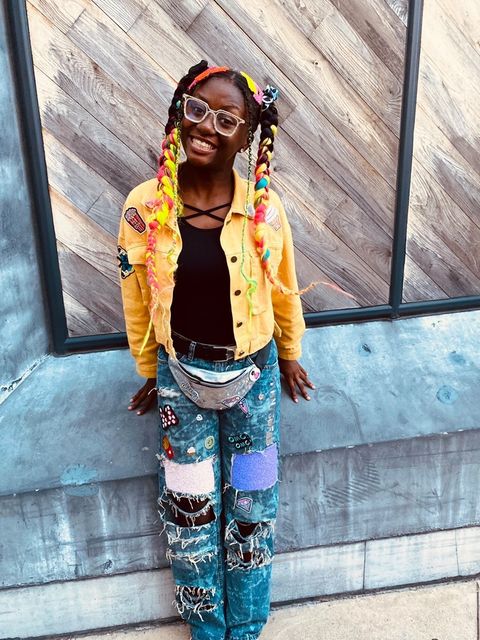 This post was written for yooou! by 14-year-old, EF.
Hello my name is Erikka Franklin and I am a teen fashion designer and entrepreneur!
I have my own Fanny pack line called Fannysofab.
And I also have a huge love for crafting and creating. Recently I've been learning and trying new tricks on my crafting machine! I've learned how to make really cool necklaces.
One of my favorite hobbies at the moment is roller skating. It allows me to gain more flexibility, I also enjoy it because I love music and it makes me feel free! In the future I hope to continue skating and designing!
My advice for fellow teen girls…Believe in you and your dreams! And do what makes you happy!