exceptional insights and advice from 5 collegiate athletes, by LD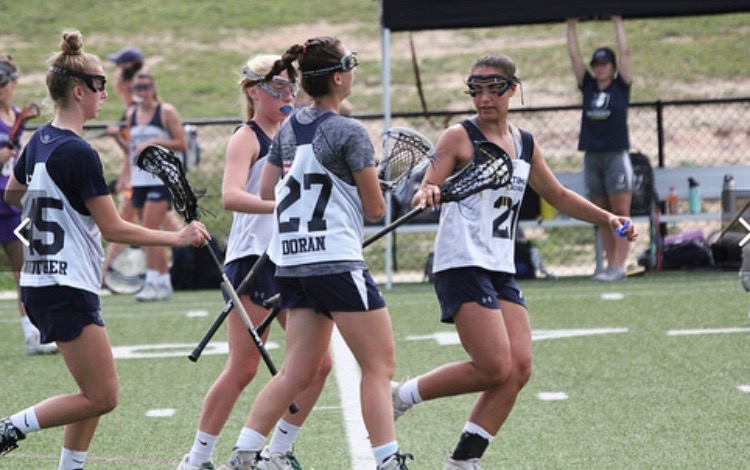 This article was written for yooou! by 18-year-old, LD.
In preparation for my freshman year as a lacrosse player at The College of William & Mary I have taken notes, asked questions and tried to mentally prepare myself for this new chapter in my life as a college athlete. Whether you will be or hope to be a college athlete I think it is important for everyone to get a candid picture of what it is like to be a student athlete.
With this in mind I have sought out advice from friends and family that are currently college athletes and I thought I would share it with the yooou! community. Below you will find several letters from the athletes to us; incoming freshman athletes, committed athletes, college athlete prospects and hopefuls, and everyone in between.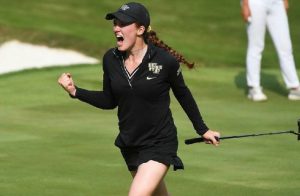 Dear Future Collegiate Golfers,
Your team will become your family but don't think it will always be perfect. Sometimes you strike luck and there is a strong bond between all of you. Sometimes there is one toxic person. Sometimes two. Sometimes that toxic person is you. Families aren't meant to be perfect and neither is your team. Be a leader as a freshman. Stand out. Work hard. Support each other. Sometimes your teammates will perform better than you. Don't be jealous. Be happy for them. Celebrate with them. We all know how hard it is. Use it as motivation to be better yourself. Feed off of each other.
Mark your own path. First semester is a crazy, wild ride. Values you've had grounded with you your entire life will be challenged. It's okay. It's normal. Everyone goes through it.
Practice will be more intense. You will develop a new kind of physical and mental strength. Your coach may reprimand you when you play bad or motivate you through the good and the bad. 
Meet other players. Don't just associate with those from your team. Hang out with other athletes. This is an opportunity to be in a space where so many people dedicated their life to a single sport. You might have been the only dedicated athlete at your high school. Now there are hundreds around you. 
Embrace each competition you play. This year is going to be different. It's time to embrace the new normal and be grateful for each time we get to perform on the big stage. We never know if tomorrow will be our last.
-EM, Wake Forest University Women's Golf 2021
Dear Future Collegiate Soccer Players,
College soccer will be one of the best experiences of your life. There will be challenges and issues you face like injuries and playing time. Those things have little significance when you consider the fact that you will meet the most incredible people, form irreplaceable bonds with your teammates, and have the opportunity to represent your university on the field. It comes with tireless work and so many sacrifices but they're all worth the experience. I wouldn't trade it for the world.
– CM, Columbia Women's Soccer 2022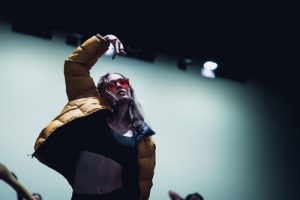 Dear Future Collegiate Dancers,
Congrats! You picked the best sport out there. And yes, I say sport, because of course we both know that dance requires just as much athleticism and strength as any other. Here are a few pieces of advice for the future as you think about dancing in college:
1. Don't be afraid to branch out style-wise! I went into my freshman year with a pretty extensive background in contemporary and jazz, but decided to sign up for a hip hop piece for my company's fall show. I ended the term having greatly upped my confidence in hip hop and ready to kill it onstage!
2. Even if you're super excited about auditioning for a student-run company, try out some classes in your school's dance department as well! I learned so much freshman fall about dance from an academic standpoint and got to take class with a number of renowned guest choreographers. 
3. Find a community of other dancers! Even if you're not as involved curricularly in dance in college, make friends with people who have shared your same passion for artistry and movement. Dancers are good people. 🙂
Good luck as you embark on your collegiate dance journey! Even if you aren't planning on majoring in dance, there are so many college dance opportunities out there for you to explore!
-IK, BodyHype Dance Company Princeton 2023                       
Dear Future Collegiate Field Hockey Players,
For the past eight years, I have been so fortunate to play the sport I love. Field hockey has taught me so many important lessons and I want to share the four key takeaways that have stuck with me even during my collegiate field hockey experiences.
Physical/Mental Toughness- Throughout my field hockey experience there have been many times when I had to push myself. Whether it was to sprint faster to get back for a corner or just remind myself to relax after the other team scored a lucky goal, I had to motivate myself to become the best athlete and teammate I could possibly be. Through these experiences, I learned the importance of toughness and hard work. It is very important to find a healthy way to motivate yourself to work harder and maintain a positive outlook. This will make you the best field hockey player on and off the field!

Competition- The competitive nature of field hockey fosters self empowerment and confidence. On the field, a player has to earn their wins. That means they have to challenge themselves against their opponents. By pushing themselves to beat their competition, they develop confidence and pride in themselves. During my experience playing, I often found myself intimidated by other players. By pushing myself and tuning into my competitive side, I felt empowered and was able to compete with the other players around me.

Friendship- For me, the best part about my field hockey experience was meeting my best friends. By the end of high school, I felt like we had gone through everything together and that field hockey had made us as close as we could possibly be. Together, we had cried through the tough losses, suffered through the hardest run tests, and laughed so hard that we could barely breathe. This sport brings athletes together and creates an environment that fosters the closest of friendships. I am so grateful that I was able to meet other girls who eventually became part of my family. You will too!

Have Fun- At times, field hockey can feel stressful. I remember feeling insecure about myself. Would I make the team? Were my skills not at the same level as other girls'? Would I be the first to get out during the beep test? Thoughts like those were pretty scary and they definitely made a lot of my field hockey experiences difficult. Although some stress is inevitable, I've learned to not take things too seriously. It's important to just have fun. Once you do that, the rest will come easily; You'll play your best and you'll feel your best!                                       
Throughout your time playing before college, you'll learn about all the things that makes field hockey such a special sport. For me, field hockey mostly taught me how to challenge myself. I learned how to physically push myself, maintain a positive attitude through the hardest losses, navigate through relationships in a competitive environment, and so much more. Field hockey gave me my best friends and my best memories. These next few years will be so exciting but remember to just have fun playing the sport you love! 
-OJ, Oberlin Women's Field Hockey 2023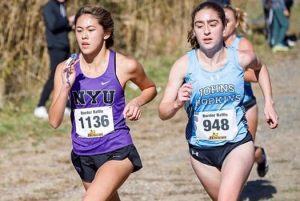 Dear Future Collegiate Runners, 
Let running be a de-stresser, not an additional thing to worry about. If you let it, it acts as a built-in break from the routine and helps you leave the thought of the million other things you have to do behind. Remember to care for yourself, be gentler than you think you have to, smaller problems only turn into bigger ones when you ignore them. But when you do ignore them, like many of us do, and the problem becomes something bigger, never forget that as a runner you are a part of an extremely strong community, a community that is your teammates and coaches but also one that extends past that. It was when I experienced problems with running that no one around me could solve when I realised just how vast the community of those willing to help is, just through the connection of running alone. Don't be afraid to reach out and use that, because you will always be pleasantly surprised.
-SM, New York University Cross Country/ Track & Field 2023
Click here to read "tryout" advice for high school athletes from MF, a high school varsity lacrosse coach, who also played LAX in college. And click here to read 14-year-old, PP's thoughts on being a student athlete.