from blood and ash, by Sienna says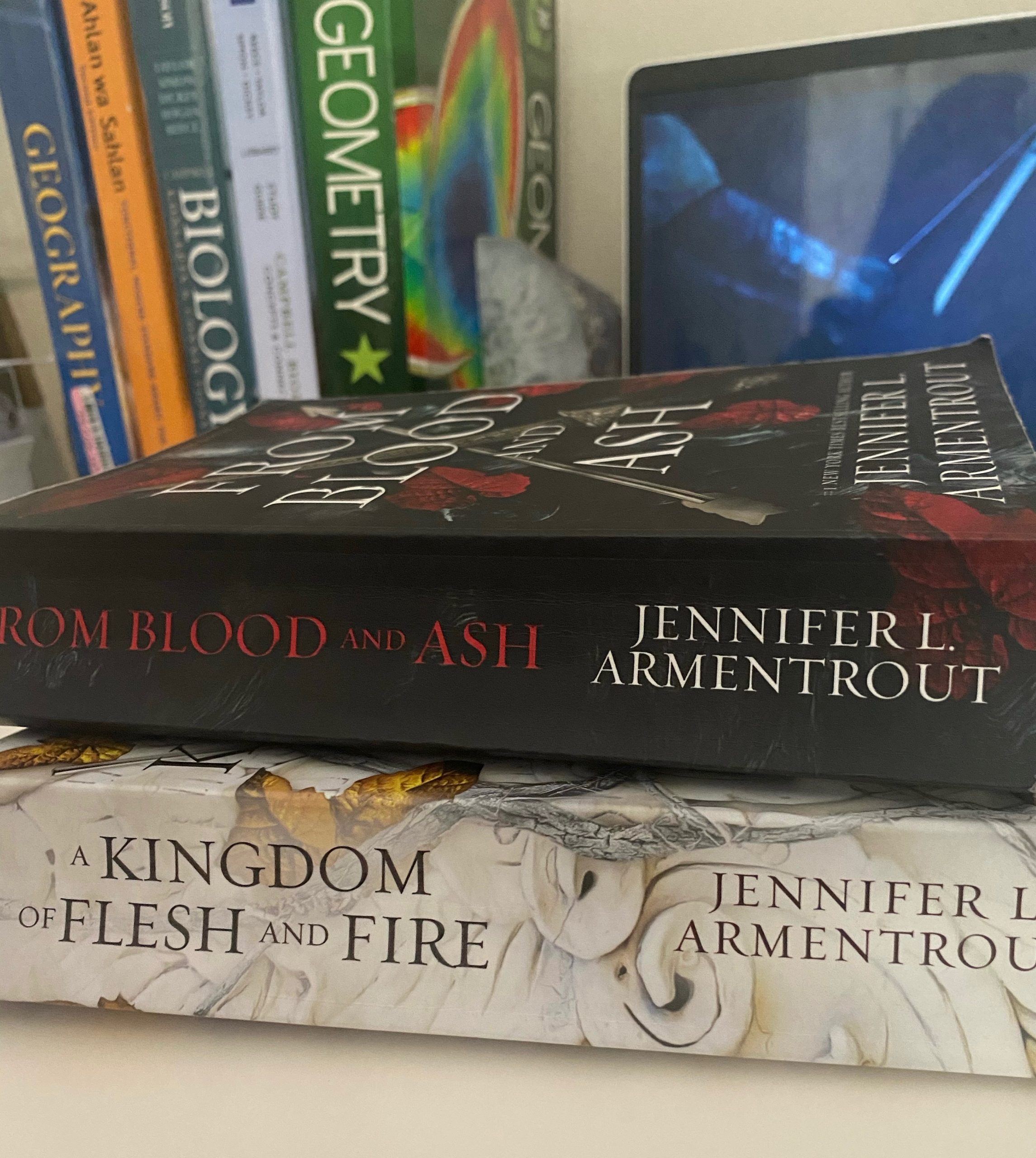 Hi, everyone! I went on spring break last week and have a lot to discuss so be on the lookout for some new Sienna Says!
But today, I'd like to share my new favorite book series. The first book is called From Blood and Ash, and the second is called A Kingdom of Flesh and Fire. I really love this series because there's a new twist every few pages.
I read the first book while on the beach and it only took me a week to read its 600 pages. I couldn't put it down! But if you think that's fast, I read the next book (which is another 600 pages long) in just 3 days!
I used to love reading when I was little, completely engulfed in the world of Harry Potter, and anything else I could get my hands on.
I fell out of it as I grew up and got busy, but luckily Tik Tok led me to this series and I got right back into it.
The books are a perfect mixture of a bunch of different genres, like dystopian, romance, and fiction. There are so many different aspects of this series that are appealing to anyone who loves to read.
The main character was "Chosen by the gods" and has a special ability to feel and release others pain. Then, a handsome love interest comes around making her question everything she once knew. He shows her how restricting her life as the Maiden, the Queens favorite, truly is. They go on adventures together and the twists and turns on their road keeps us just as captivated as them.
The books are written by Jennifer L. Armentrout – she is so talented in the way she writes. I could feel what the main character was feeling and I could see the beautiful surroundings she was engulfed in.
The third book in the series, The Crown of Gilded Bones, is coming out on April 20th and I couldn't be more excited. Everyone go get yourselves a copy!
To read more Sienna Says, click here.