get creative with bullet journaling, by LD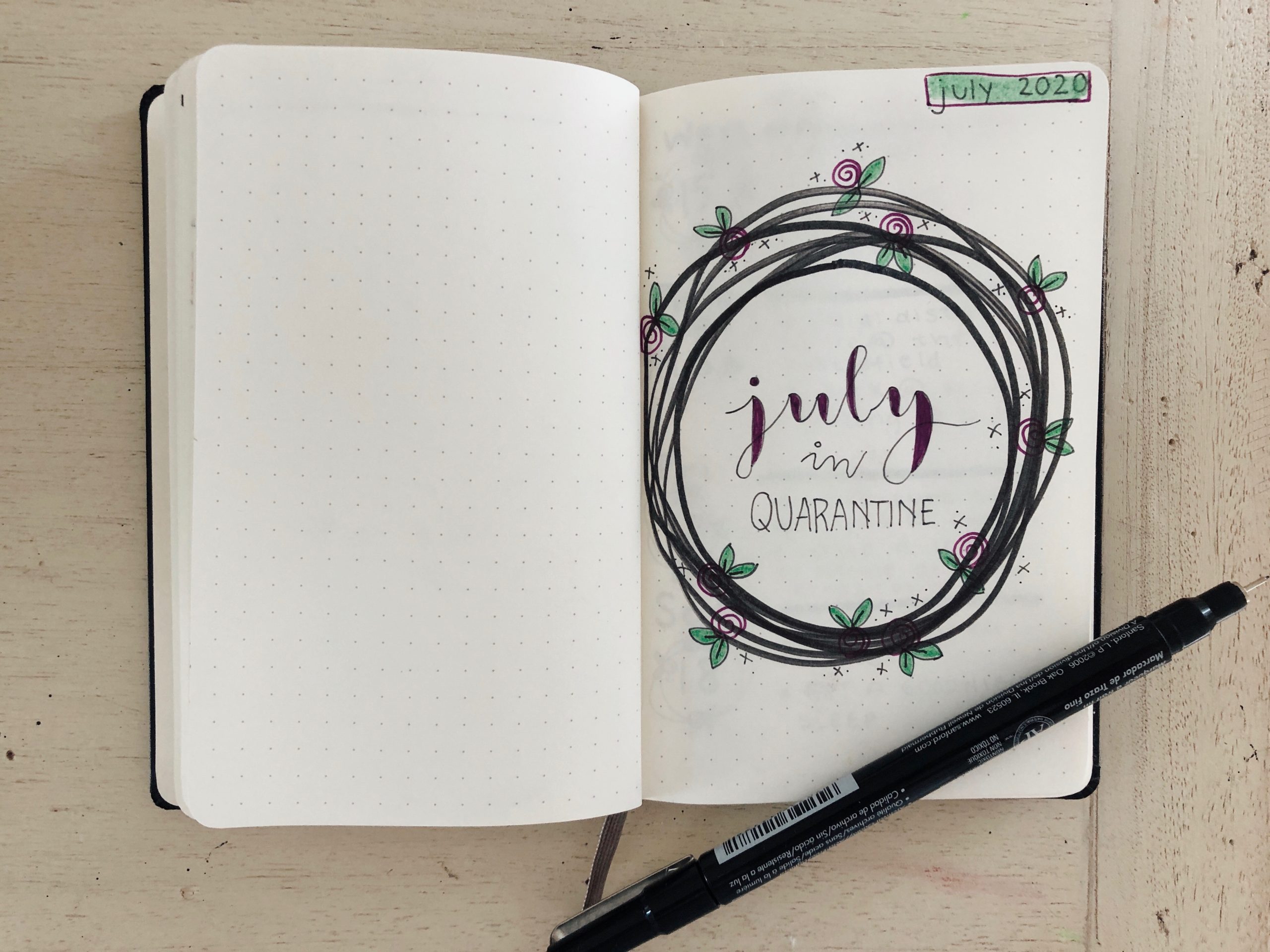 This article was written for yooou! by 18-year-old, LD.
Journaling has always been something that felt like a burden to me. For years my parents have urged me to jot down summaries of what I do on a day to day basis. "You'll thank yourself later" they would chime.
But, of course, the days; months; and years slipped away from me more quickly than I expected and I resorted to taking photos and videos of my experiences with my cell phone. I convinced myself that the footage I was capturing would be more candid and realistic than any of the journal entries I would write after the day's events.
However, over these last four months, my camera roll has remained relatively vacant. My day to day activity has become more mundane and my emotions have monopolized my thoughts rather than school, social gatherings, and events that previously dominated the real estate in my head.
Quarantine has brought experiences and feelings that are not "glamorous" enough to be captured on film. 
This was when I stumbled upon the concept of bullet journaling. I had heard of bullet journals before, as a matter of fact, a good friend of mine has kept a bullet journal meticulously throughout high school, but I thought the hobby wasn't for me.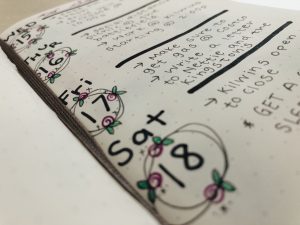 If you haven't heard of bullet journaling before I will give you a brief overview of what it entails: journalers record and create calendars, to-do lists, journal entries, and everything in between. Typically bullet journals are decorated with colorful ink, calligraphy markers and pens, and occasionally watercolors. The design of the journal is completely up to the user.
I absolutely love lettering and calligraphy, so about a month ago I decided to give it a try.
I have started with simple designs to make the task feel more manageable and to stay organized. I have begun to use the notebook to record my daily to-do lists, doodle, and of course journal the ups and downs of quarantined life.
Some pages are well spaced and planned but some are messy, full of ideas and random doodles. I have found that it is a really productive and creative outlet.
To read another post by LD, click here.
Although bullet journaling and traditional journaling are different, they have some of the same benefits. Click here to read our article about traditional journaling.