have you ever wanted to fly a plane?, by JJ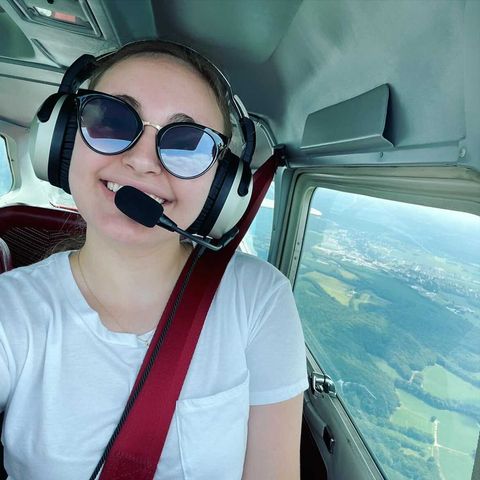 This article was written for yooou! by 18-year-old, JJ.
"You fly planes?"
As an 18-year-old aviatrix, the answer to this question is yes. I have been flying in planes my whole life.
My family has always been involved in the aviation community, and these community ties instilled in me a love for flying. My father, a pilot himself, took me for my first instructional flight when I was 12 years old.
It was life-changing to be in the cockpit.
There seemed to be nothing but me and the sky.
The feeling of freedom and control was exhilarating! I just couldn't get enough!
Since then, I have caught the "pilot bug" and have been absolutely soaking in the world of aviation.
When I was 16, I officially became a student pilot and since then accumulated 129.3 hours of flight time.
My father has taught me everything I know, including his love for aviation. To date, I have already completed my first solo and my first solo cross-country and will be testing for my license when I return home from college!
Due to COVID-19, my training was delayed. So I wasn't able to finish before I left for college, but that hasn't stopped my love for aviation. In the future, I plan on learning more about the world of aviation by furthering my training and knowledge and loving it the entire time!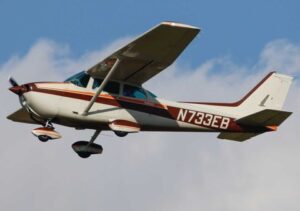 Everyone deserves the opportunity to fly in a small aircraft at least once in their lifetime!
I volunteer with the EAA: Young Eagles Program that provides free flights to children aged 8-17.
I have volunteered with the Young Eagles Program for five years and have loved every second of it!
All the pilots are certified volunteers that want to pass their love on to the future generation of pilots.
After I get my license I plan on flying for them to spread my love of aviation. They can be found at most smaller airport festivals and are always eager to help!
I highly recommend finding one of our tents the next time you visit an aviation festival and starting your future aviation dream!
If you have a topic that you would like to read about or are interested in writing a lifestyle post for yooou!, click here.