in the eyes of a stressed junior, by AB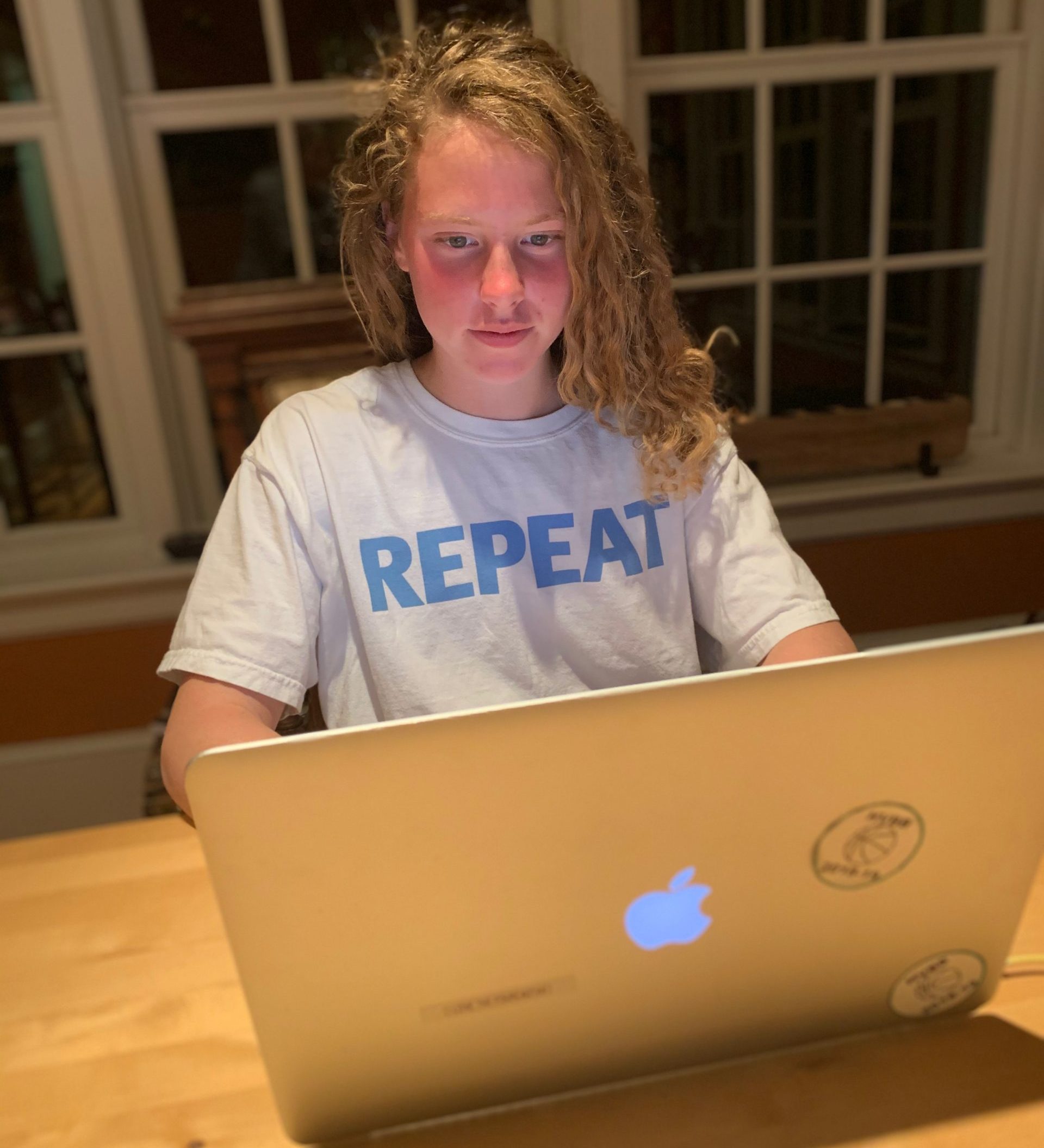 This article is written for yooou! by 17 year old, AB.
If I had to use one word to describe the state of my junior year since mid-March, it would be impossible. From the moment school was canceled on March 18th, my junior year immediately split into two parts. The first part—a typical stressful junior year complete with an amount of work unparalleled to anything I had done my freshman or sophomore year. I was playing in the waves at the ocean, I got hit by a small wave, thought nothing of it, a bigger one came and I thought I was having fun, but they just kept coming and never stopped—I was practically drowning.
The second part—an unimaginable, chaotic time with no right answer. In the first part, I can see the light through the waves. In the second part, the flotsam blocks my vision and I can't see a way out. I was scheduled to take 5 standardized tests, 2 ACTs and 3 Subject Tests, that were cancelled with no word of when they would be rescheduled. My 2 AP exams were completely reformatted after ¾ of a year of studying. My school changed our whole grading system, putting my first semester grades that I worked so hard for in a precarious position.
The most devastating part of the situation for me was my lacrosse season, my final year with my senior friends and a promising year for our team, was stripped from us. And what can you do, add another year of High School?
I sympathize with the seniors who are in just as a catastrophic position as juniors, if not more, but as a junior I believe the hardest part is what this means for my college process and the events of my senior year. I had my whole spring planned out to the dot, but now I'm uncertain of what test scores I will even be able to send to colleges. How can I represent myself in the best light if I can't submit my best scores?
In addition, I'm taking over the editor-in-chief position of my school newspaper for next year and we have a difficult month ahead of us attempting to structure a whole newspaper around our new staff when we can't even sit next to each other and work on a spread.
So, as my picture perfect calendar goes awry, the only way I've found to cope is by taking a step back and completing the tasks I can control. I help my mom around the house and work on being nicer to my siblings. Anything to pitch in and relieve my family's stress. Other than helping those around me, the easiest way for me to take a reality check is to throw myself into my work for the paper. Covering people's hardships and the ways they overcome them allows me to think past myself and my own bubble.
So, with the small amount of experience I hold in my 17 years on this earth, I encourage you to do something for someone else today and do a task you know you can complete, I promise it will make this unconceivable situation seem more manageable.