laugh and the world laughs with you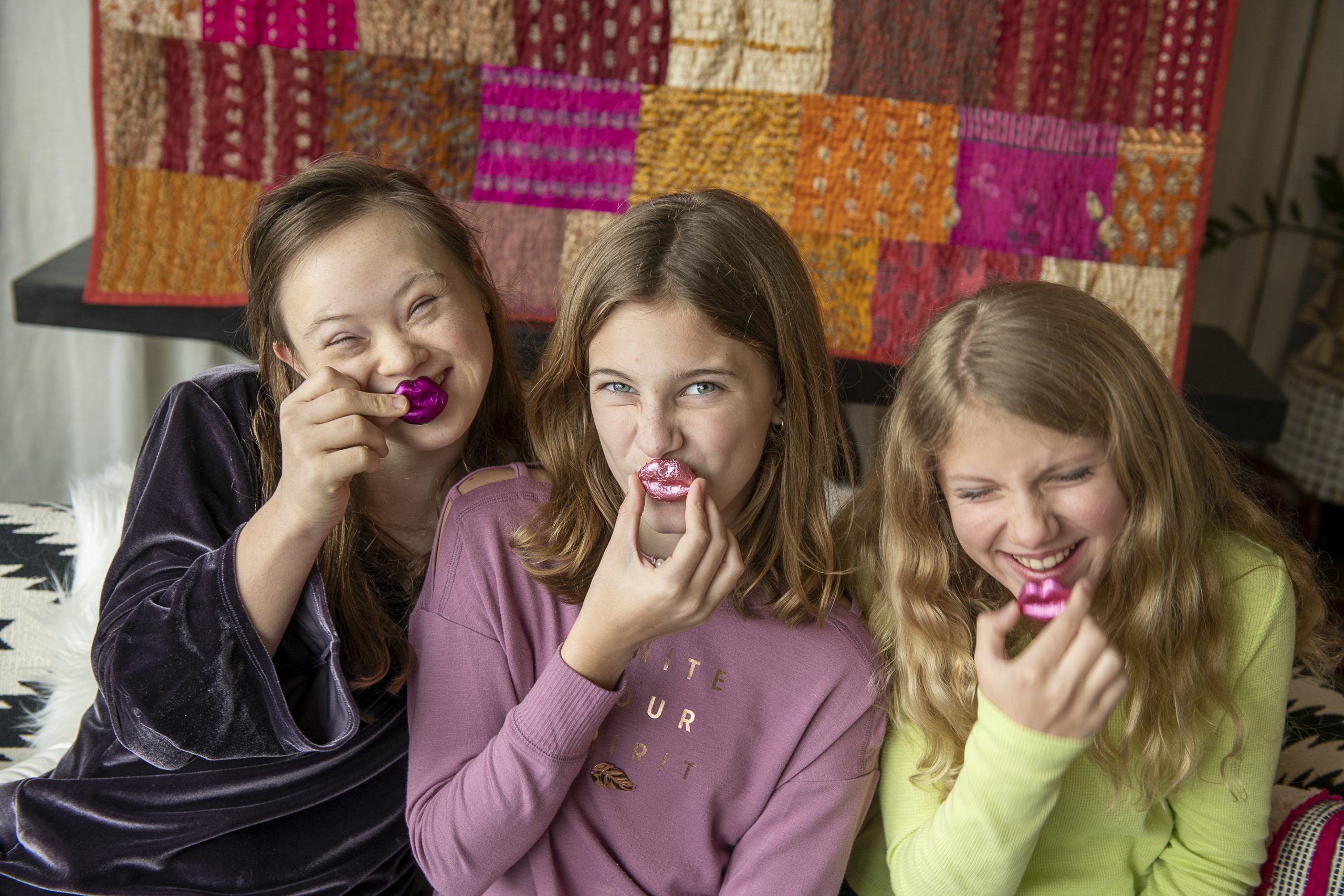 There are so many sayings about laughter. Do you know the one, "laughter is the best medicine"? Of course you do BUT have you thought about the meaning of that saying?
Well, just as medicine makes you feel better, laughing can improve your well-being – and it doesn't taste horrible.
A big belly-laugh just feels good, doesn't it? Everything seems right in the world after a good guffaw.
That reason is not only does laughter release stress by reducing cortisol, the "stress hormone", it actually boosts your mood by releasing endorphins, the "feel-good" chemical in your body. This reaction is similar to what happens during exercise (you can read more about that here). Some people insist that laughing is an actual exercise. Maybe they have a point – have you ever laughed so hard that your sides hurt? What an ab workout!! Also, similar to exercise, when you take those big inhalation/exhalations, your oxygen levels increase. This helps your body's circulation system which increases brain function and allows your body to relax.
Laughter brings benefits to your emotional state. Humor lightens your burdens, inspires hope, connects you to others and brings your body/mind back to balance. Not only does laughing ground you, but it is a release for pent up emotions such as anger. Once your anger dissipates, it is easier to forgive and move on.
Laughing is a natural reaction and part of life. If you are not laughing often, make it a goal to bring more giggles into your life. It might help fix what ails you.
Here are a few ways to laugh more:
Laugh at yourself. When you accidentally do something silly, is your reaction is to get embarrassed and shy? If so, you are not alone. But instead, try to find humor in those unfortunate actions and take yourself less seriously. People do embarrassing things all the time but those "why did I just do that?" moment can be catalyst for a good chuckle.
Instead of moaning or complaining about a distressing situation, find humor in it. No, it is not good that your dog ate your homework! But come on…your dog ate your homework! That's pretty funny in an ironic way. 
Do fun things with fun people. Just like negative people can bring you down, fun people can make you feel good. Either be the girl that finds fun and humor in the little things or hang out with that girl. You will find yourself taking on a more positive approach to life.
Lastly, promise yourself that you will laugh (or at least giggle) several times a day, every day.
There is one overarching "don't" to laughter. Do not laugh at an inappropriate time. Teachers are not fond of fits of laughter during their quarterly exams. Parents will not be pleased if you laugh when you are getting into trouble. And if a person is struggling, hurt, embarrassed or upset, that is obviously not the time to laugh.
But, why do you want to laugh even when you KNOW you shouldn't? There is a theory that laughing at inappropriate times is a psychological response to anxiety or stress. Since laughing is a natural reaction (humans learn to laugh before we learned to talk), the thought is that your body is actually protecting itself against negative feelings. The best defense against inappropriate laughter is distraction. Think about something that is not funny, pinch yourself a little, or count backwards from 100.
Laughter is contagious. When one person in the room starts to laugh, generally others laugh too. It's hard not to giggle when someone is laughing so hard, they actually snort! Laughter is one of our most effective forms of communication and is truly the best medicine. So get on FaceTime, Zoom, Houseparty and have a good laugh with a friend today. You will both feel uplifted, happier and more relaxed.