making sweet music, by LS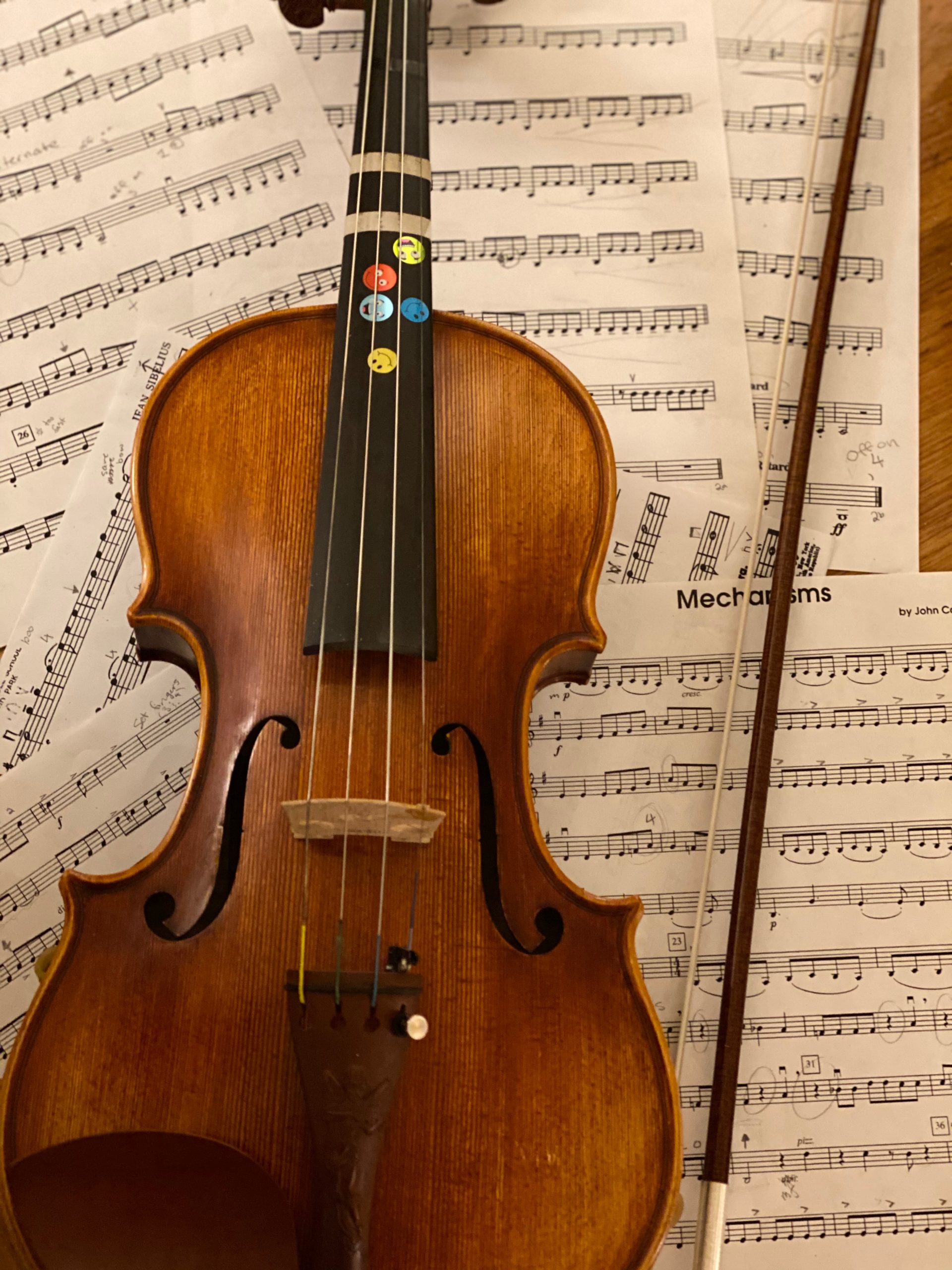 This article is written for yooou! by 13-year-old, LS.
When I was around five, I decided I wanted to play the violin. I didn't get one until I was nine, but that was one of the best days of my life. Playing an instrument is hard, and sometimes it's a chore, but I will never regret starting.
Practicing is my least favorite part of playing the violin but it always pays off. Almost every day, I rosin my bow and practice the songs my teacher assigned. Some days I can't get a note right, sometimes my rhythm is off, but it's all worth it in the end. The sound of a song perfected is one of my favorites. The sound isn't the only part though. The satisfaction of learning it, the feel of the music you toiled over being brought to life, it's worth it every time. 
It's even better when I play with my school orchestra. The swell of the music around me as my fingers remember each line. All there is is me, the notes, and the music surrounding me. Another amazing thing about being in the orchestra is being able to share this love of my instrument and music with others. Two of my best friends play the violin as well. We can all laugh at a music pun or struggle through a rhythm together. 
When I first stared lessons, I spent a few weeks moving my arm in what I now know was a bowing motion. I didn't learn how to play any songs for a few more months. Learning an instrument is all about patience and practice. Your mind and body have to commit the movements and music to memory. Playing the violin is one of my favorite things in the whole world, and though it may be hard, I'd never give it up.