my advice for starting a company, by SS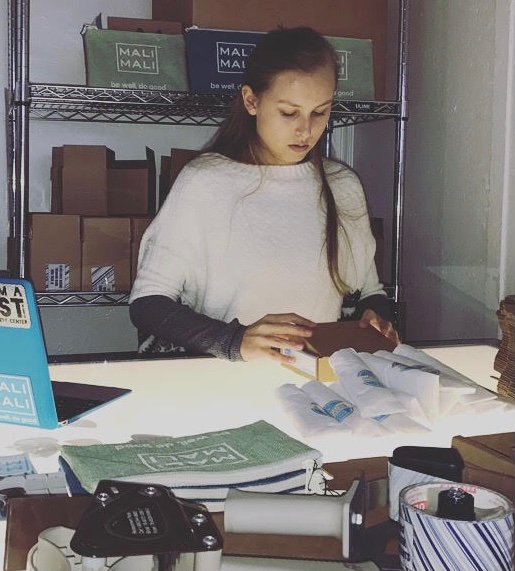 This article is written for yooou! by Sophia Stener, the founder and CEO of Mali Mali, a moisturizer for sensitive skin. Sophia is currently a senior at Columbia University but started her business when she was in high school.
I've always had sensitive skin. Growing up, I would get hives when I tried on clothes or walking through the supermarket. My eczema almost became routine. My skin would flare up, my mother would whip out Benadryl and Cortisone cream from her purse, and within 30 minutes things would go back to "normal" again.
When I was in high school, I learned about the health risks that these two remedies (Benadryl and Cortisone cream) could have on my body. Benadryl can have severe impacts on your hormones (scary if you ask a 14 year old!) and Cortisone cream must be flushed out through your liver.
I searched and searched, looking for alternatives, but I came up empty.
Nearly every solution out there had a myriad of adverse effects. I began buying in bulk ingredients, such as shea butter and tamanu oil, in my own attempts to cure my eczema.
After months of trying and testing, I decided to partner with a cosmetic lab to formulate my own product, and thus Mali Mali was born. The company was created with the intention of helping people with sensitive skin, eczema, psoriasis, and rosacea find relief.
But creating a brand – regardless of age – is extremely difficult.
My advice to any aspiring problem solvers and entrepreneurs is this: pursue your passion and commit to a creating a brand you believe in.
It may seem crazy to start something when you're in middle or high school… but trust me: it's not. You will likely make mistakes (as I made many) but each one is an opportunity to learn from.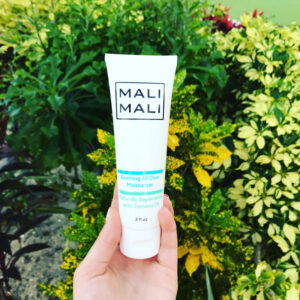 In my own journey with Mali Mali, I tried and failed many times, but I am so proud of the product and brand that it has become today.
Be your own advocate and champion. I'm so excited to see what all you come up with.
To read the Sienna's post about her experience with Mali Mali, click here.
Look for this amazing product in the yooou! winter subscription box. Order yours by December 15 and get it before Christmas! Teen girls love this gift that keeps on giving!