my experience with the ACT, by EL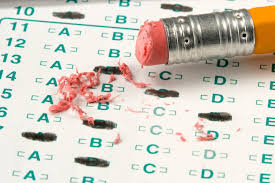 This article was written for yooou! by 17-year-old, EL.
For many, junior year is the time to accomplish one of high school's most infamous tasks: standardized testing.
So many questions come with taking the ACT or SAT.
Which test should I take? Should I take both the ACT and the SAT? How many times should I take each? How should I prepare for standardized tests? Should I report my scores when applying for college?
Figuring out the answers to all of these questions can be very overwhelming, especially since there is no single right answer. Everyone has a different process and method towards preparing for and taking these tests.
On top of the normal worries surrounding standardized testing, adapted college requirements surrounding standardized testing have changed due to the pandemic. With many colleges making test scores optional, juniors have to figure out whether reporting scores to colleges is beneficial or not and must find a way to take the ACT or SAT in a safe environment. No wonder junior year is considered one of the most stressful years of high school!
As a junior myself, I have tried to figure out the best way to approach standardized testing in the most stress-free way possible, and on top of the normal workload for school, it hasn't always been easy.
When approaching standardized testing I decided to start by choosing which test I wanted to take. While I have taken the Pre-SAT several times through my school, I decided to take the ACT because the ACT allows you to use a calculator on the Math section and has a Science section. Both tests have their own benefits, so choosing the right test for you can be crucial in preparing and taking standardized tests. While many of my friends have chosen to take both tests, I personally decided to spend my time focusing on just the ACT.
After spending some time researching and preparing for the ACT, I took my first test in December. It was definitely nerve-racking at times, but it was such a relief to get my first test out of the way. It took a couple of weeks for scores to be released via email.
With one test accomplished, I took the ACT again in February. Having taken the test once before I was so much more calm knowing that I could only improve from my last time taking the test.
While standardized testing definitely seems terrifying in the beginning, it is definitely not impossible! Remembering to stay calm during the test and taking deep breaths during difficult problems helped me stay focused when I was nervous. Each test provided its own learning experience, and remembering to approach the ACT one step at a time made it so much less overwhelming,
So, if you have an ACT or SAT coming up soon, remember to stay relaxed and keep trying if testing seems tough at times. Completing this milestone will feel so rewarding in the end. Good luck!
Here are five tips to remember when taking the ACT!
Remember to double-check that you have everything you need the night before the test: #2 pencils, your admission ticket, a charged (and approved!) calculator, and a jacket in case the testing center is cold.

Sign up to receive a copy of your test after you take it so that you can review the answers you got wrong and prepare for next time.

Don't just get a good night's sleep the night before the test, make sure to get rest the entire week before, too!

Keep updated with changes regarding your test and testing center. With the pandemic, there have been some announcements regarding changes, so make sure to stay in the know.

Stay calm! If you are nervous, you can't do your best. You can always retake the test if you need to, so stay relaxed!