my world wide web, by RB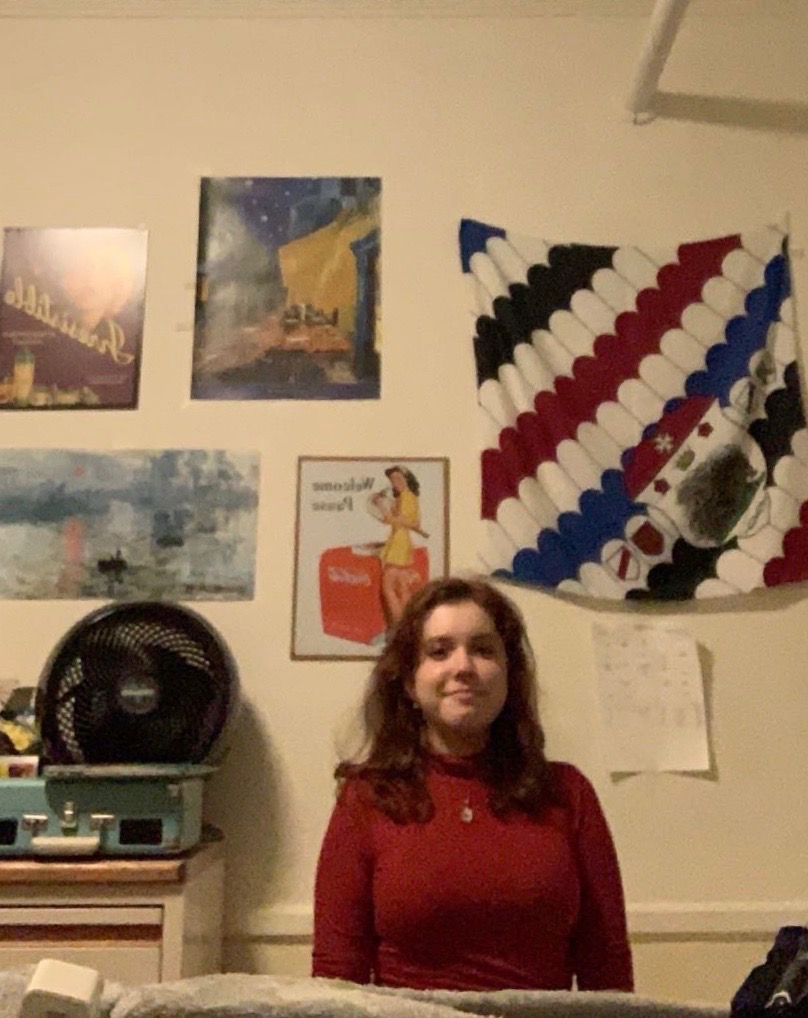 Teens are going back to a different type of schooling after their spring breaks. This article was written for yooou! by 16-year-old, RB, who attends boarding school in Connecticut. Over the next few days, we will be posting articles from girls across the country/world with their thoughts and feelings in relation to "e-learning".
My second-to-last night before spring break in my boarding school dorm room, my Canadian friend was cramming for her physics exam. Me, my Turkish roommate, and the Canadian's American roommate all tried to explain the concept of a series circuit with wild motions and overlapping chatter. "I didn't know the homework was mandatory!" the Candian protests, having not done any said physics homework since September 19th. I sit down at my desk chair. "You're screwed," I tell her. She laughs, grabbing her notes from my bed. "I know, I know." She pulled a B+ in physics, a very difficult class, for the term.
Appearances aren't everything, and nowhere is that more true than at boarding school. During new sophomore orientation, a short boy with curly red hair, baggy street clothes, and a Valley Girl accent comes up to me. "Yo what's up, I'm JH," he says, shaking my hand. "Hey, I'm RB," I reply. "I live in Connecticut. Where are you from?" "Hong Kong," he replies with a toothy grin and walks off.
The international population of my school in particular is large, vast, and diverse. In my close-knit friend group of ten people, we represent the small island of Dominica (not the Dominican Republic), South Korea, Kenya, Mexico, China, Qatar, and the US. There's nothing better than hearing your phone chime and seeing a text in the group chat on a Friday night that reads, "ice cream?" or "ping pong?" or "sushi?" and gathering at the student center to walk into town. All of us bring diverse perspectives to the table, all coming from a range of backgrounds and cultures and experiences, bonding over a hatred of vanilla flavored root beer or a plate of sushi. The downside, which was to be expected at the end of the year, was that it would be incredibly difficult to see one another over the long summer break where instead of fleeing to New York City as most boarding school kids do for long weekends and some breaks, international kids go home.
It's my first year, so I don't know what it would be like to say goodbye to all of your international friends, pack up the room you've lived and laughed and cried and gossiped and talked about boys in, your home for nine months of the year, your life for nine months of the year, and leave. But right now it appears that I will not get to experience that this year because of COVID-19. Before leaving for what was supposed to just be spring break, I took one last look around my room before turning off the lights. "Don't worry," my carpool buddy said from the hallway, "You'll be back in two weeks." I nodded sadly in agreement and walked down the many flights of stairs to leave my dorm for what I didn't realize might be the last time, excluding packing up at the end of the year if I get the opportunity. I said goodbye in person to a small handful of people, mostly the kids in my dorm because I was able to see them.
When the virus started getting more intense in the US, fear started creeping in that our going-back would be delayed. Then, in a whirlwind seemingly right as everyone started break, school was pushed back and then spring term was moved online.
The shock was great for everyone, especially the seniors, as our headmaster said in his email that even he was unsure of what the school was going to do about senior graduation. There are some, like me, that pray for a chance to go back for even just a week in May, to graduate, pack up, and say goodbye. More than a week would be great, but with the state of the virus right now and the uncertainties of the future I don't know what's going to happen.
I am starting a new history elective this term and right now it seems I will never meet my teacher or my class face-to-face. I left my physics and algebra textbooks in my room, along with my entire spring wardrobe. The best part of class was interacting with my friends, making the learning fun with other people. I can't imagine what it will be like when I have to stare at them through a screen with my microphone muted, locked in a box like a mime.
I understand the severity of the virus, and the importance of self-isolation and social distancing. I know it is selfish to want to go back and that in my mind it most likely will not happen, but for the sake of my friends, the seniors, and the entire boarding school community, I would love just one more chance to say goodbye.