peaceful protest, by TM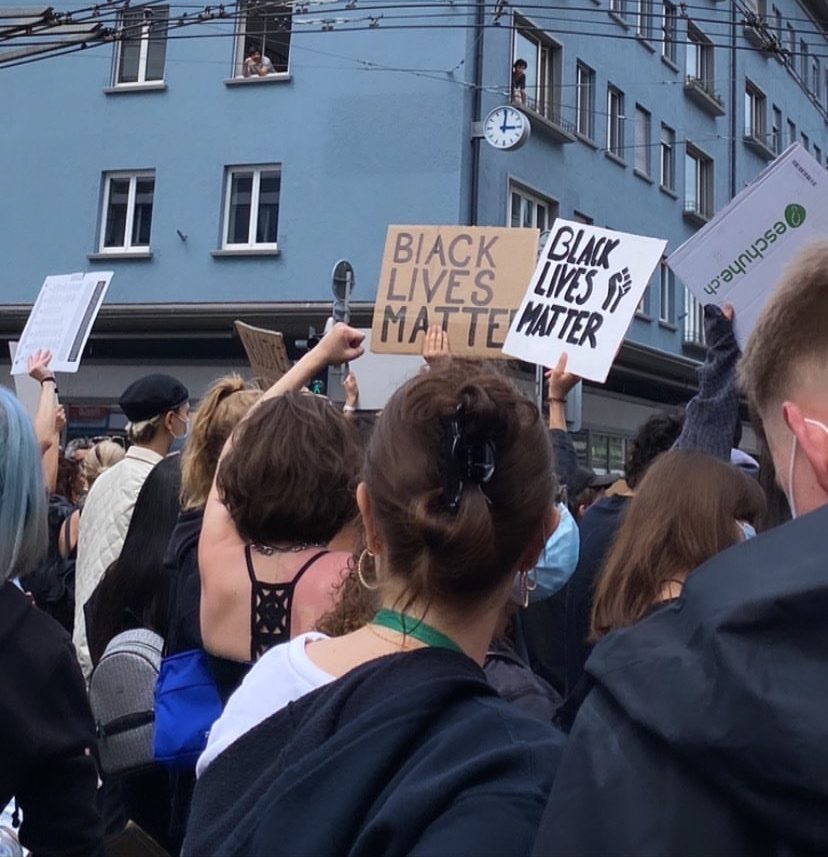 This article was written for yooou! by 17-year-old TM.
On May 26, 2020, protests broke out all over the United States after the death of George Floyd, who was killed by a police officer in Minneapolis on May 25. These protesters demanded racial justice and justice for George Floyd. Following these protests, protests began all over the world in support of the black lives matter movement, and to show solidarity with the protesters in the U.S. 
Social media was filled with posts supporting the black lives matter movement, and after seeing these posts my friends and I began to educate ourselves on the topic and signed as many petitions as we could. Although the posts on social media were mainly about racial injustice in America, we also learned about similar cases in our home, Switzerland. We heard about two black lives matter protests happening in our city, and immediately decided that we would take part in both, the first happening on June 6. 
On June 6, we headed into the city to go to the peaceful protest, and saw a group of at least 200 people who were obviously taking part as well. We were glad to see loads of students and teachers from our school attending the protest.
At first, it was a little messy. Nobody knew who the organizer was and it seemed that there was no plan. However soon the organizer came forward, and the police organized a van to lead the group through the city. The group grew larger and larger, and we walked while chanting for almost 2 hours.
At the end, all of us, (I would estimate 500 people), kneeled in a large park while raising our fists to express our solidarity, strength, and unity. The protest in Zurich was not as big as the protests in America, and it was also entirely peaceful, and I know some protests in the U.S. got violent.
However, I think I speak for everybody when I say that it felt empowering to be a small part in the movement, even though there is still a long way to go for the racial injustice to end all over the world.