repaint a desk project, by SW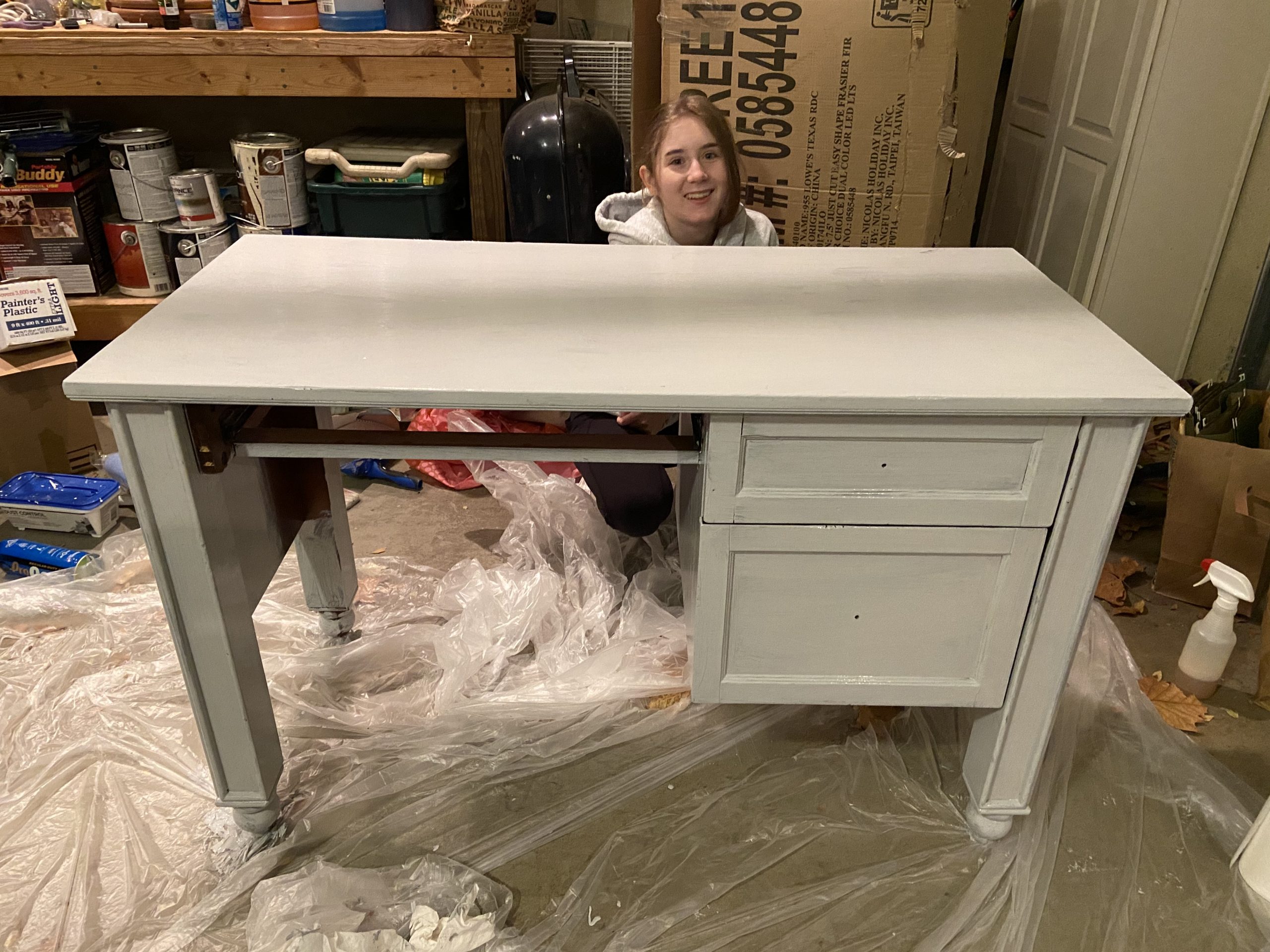 This article was written for yooou! by 16-year-old, SW.
Online school made me recognize that my current desk was not as practical as I would have preferred. Knowing of my dilemma, my mom and I went on a search online for a Pottery Barn desk and quickly found a free one on a local Facebook garage sale site, but there was only one problem- the desk was dark brown and would not match my light grey walls.
So then we came up with a genius idea – we would take on repainting my new desk.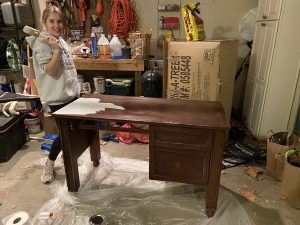 The color I wanted was a light gray which we searched for online, but it was too expensive for us and would take too long to get to us so we ended up going to Lowes to buy paint. At Lowe's, we searched for primer but we ended up not finding any in the color we were looking for. Eventually we decided to forget about priming and just start with the chalk paint. We got home and sanded down the desk bit to remove some of the paint and make it easier for the chalk paint to stick to the surface. We needed to remove the drawers to paint them but it was too hard for us. We had to get my dad to remove them!
We started painting the top of my desk with the chalk paint first which was easy and then moved on to the hard part-painting the sides of the desk. This was hard because of the slats on the side of the desk were so difficult to paint inside with my broad brush so I had to squish the brush a bit. Another difficult part of the painting process was painting around the feet of the desk. The desk has round feet which makes it incredibly difficult to paint around when you are sitting on the ground. We were still able to paint them though. Afterwards, we painted the drawers and it was a very easy process. We set the freshly painted desk out to dry and we called it a day.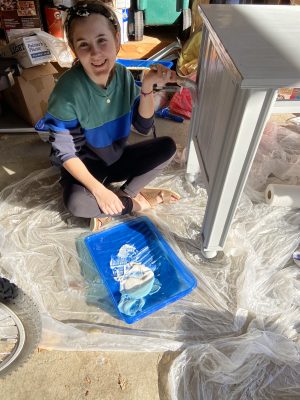 The next day, we got going and painted a new layer on the desk. I painted on the bottom of the desk and then we tried painting the knobs, but it was difficult because they were very slippery because of the paint which spread all over my hands. When we finished with this layer, I washed my hands to get all of the paint off. We took a break for a few hours, and then we came back to working on our unfinished project. We needed to do the wax layer. With wax, the layer must be thin and it has to be in a straight line. I messed up on one of the drawers by painting one that was not dry. We were able to come back later and fix it.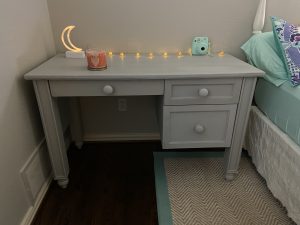 The finished project is by no means perfect but it's a fun color and I can look back on the memories of how I made it my own. Happy studying!
Once you have the perfect desk, read this article about organizing your space.