shop awareness, inclusion, kindness and beauty at GracePlace Art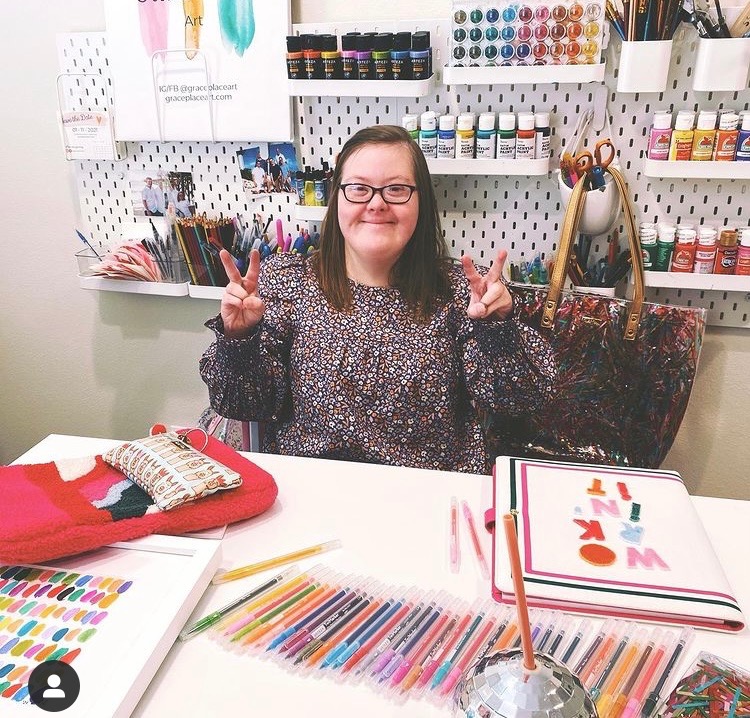 International Women's Day is a day to recognize the achievements of women and we want to introduce you to a special young woman who should be celebrated today.
Her name is Grace.
Grace is a young lady with Down Syndrome. But she is so much more than her disability. She is a daughter and a friend, a student and a teacher, a dancer and an artist.
And now, she is the center of a small business called GracePlace Art.
GracePlace Art is a project aimed towards turning Grace's artwork into an opportunity for empowerment.
Deciding to help Grace turn her artwork into her own small business was a big moment for Grace and her family.
She is such a light and they wanted to make sure that this project reflects the joy she brings into the lives of the people around her.
They also wanted to find a way to create special needs awareness while starting a ripple effect of kindness and inclusion.
They had the idea of turning her art into greeting cards.
Card writing is a tradition in Grace's family. It started with Grace's grandmother, whom Grace calls "Ma". Ma handmakes all her cards. She sends hundreds out every year.
When Grace gets one of Ma's cards in the mail, she opens it with excitement. What is it about getting a card in the mail that immediately lifts your spirit?
Grace picked up the tradition and eventually started sending cards of her own. Soon, her business got started.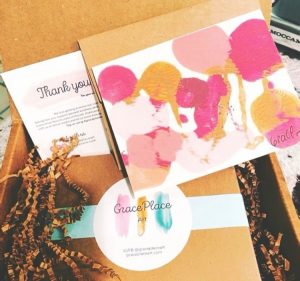 Grace worked hard and designed several colorful collections which were turned into cards then packaged in sets of 8. You can shop these happy cards on her website – www.graceplaceart.com/shop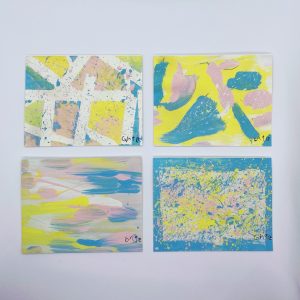 Today, Grace is revealing her beautiful NEW Spring collection called "Rise and Shine". She has created 4 new designs which are available for purchase now, so go check them out!
We are proud of Grace and we love her sweet cards. Join us in celebrating her accomplishments on International Woman's Day.