thank you so much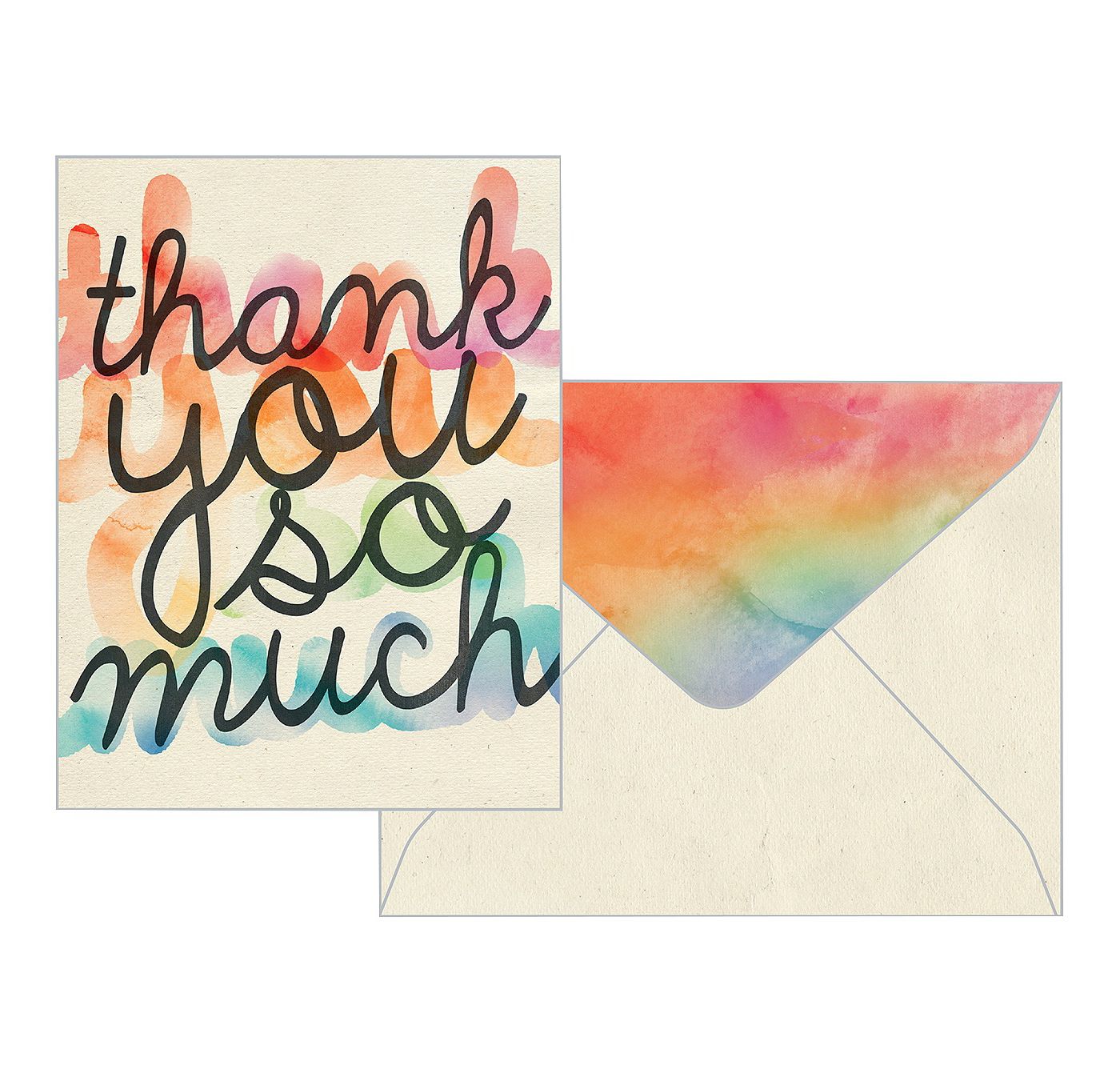 Now that the holidays are over, there's one big project left. Thanking your loved ones for their gifts, or time, is important. Hand writing a thank you note is a way to express your sincere gratitude. It is a simple gesture that goes a long way. 
There is value in giving someone a handwritten note. By taking the time to pull out your stationary, write a note and mail it, you are showing that you care about what was done for you. You are creating the positive energy of reciprocation. You were given a token of affection and by properly thanking the giver, you are giving them a token of your appreciation. 
During the time it takes to express your gratitude, you will be able to reflect on the giver's generosity and what it means to you. Take a moment or two to think of the person, the gift, the time spent and the memory created. Feel the love – that emotion will help create a heartfelt message.
Ok, let's get started! There are some things you need to include in a thank-you note. First, you need a greeting and then express what you are thankful for. Next, you should explain what you will do with the gift or summarize a memory involving the gift. Your message doesn't need to be long, just make it personal and sincere. To sum up your letter, there are the closing regards. Don't forget your salutations such as "thank you", "sincerely" and "I love you". Lastly, write your name or your signature to show it is from you. 
Here are 2 different examples of a thank you note:
Dear Grandmom,
Thank you so much for the necklace. The style goes perfectly with my new bracelets. I will wear it all the time. 
I love you,
Maddie
OR…
Dear Aunt Patricia,
Thank you for letting us stay at your house over Christmas. It made the holiday more special to be with the people we love. I hope you had as much fun as we did.
Happy New Year,
Gabby
Writing your thank you note on cute, seasonal stationary can make it more enjoyable.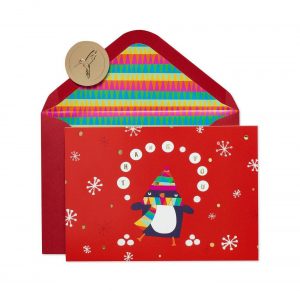 Look at this adorable penguin notecard! Who would not love to receive a thank you note on that stationary?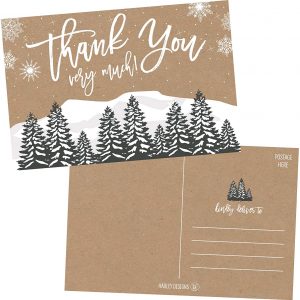 A postcard thank you is a great idea. Did you know that it is less expensive to send postcards in the mail than regular letters? Plus, the smaller space keeps you from getting too wordy!
Thank you notes are not only for the holidays! Send a thank you note to a friend or family member anytime they do something that you appreciate.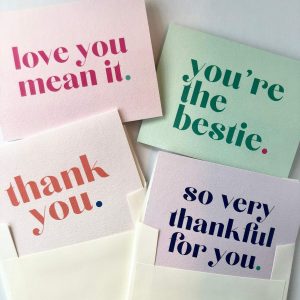 The Joy Creative Shop has these cheerful thank you notes, or you can also order custom stationary in any style and color that you can think of! 
Get creative! You don't have to use stationary with a "thank you message" already printed on it. Decorate a simple piece of paper with stickers or glitter or draw a silly cartoon with stick figures. Write with colorful markers or practice your calligraphy. You can also use unusual elements to write your message on. Maybe a balloon? (Then deflate it so it fits in the envelope). Make a copy of the instructions or the store/brand tag on the gift and use that as background to your note. Or cut out a piece of the wrapping paper that the gift came in and write on the back of that. Give us your other creative ideas in the comments below!
THANK YOU.