the pros and cons of having a pet pig, by KB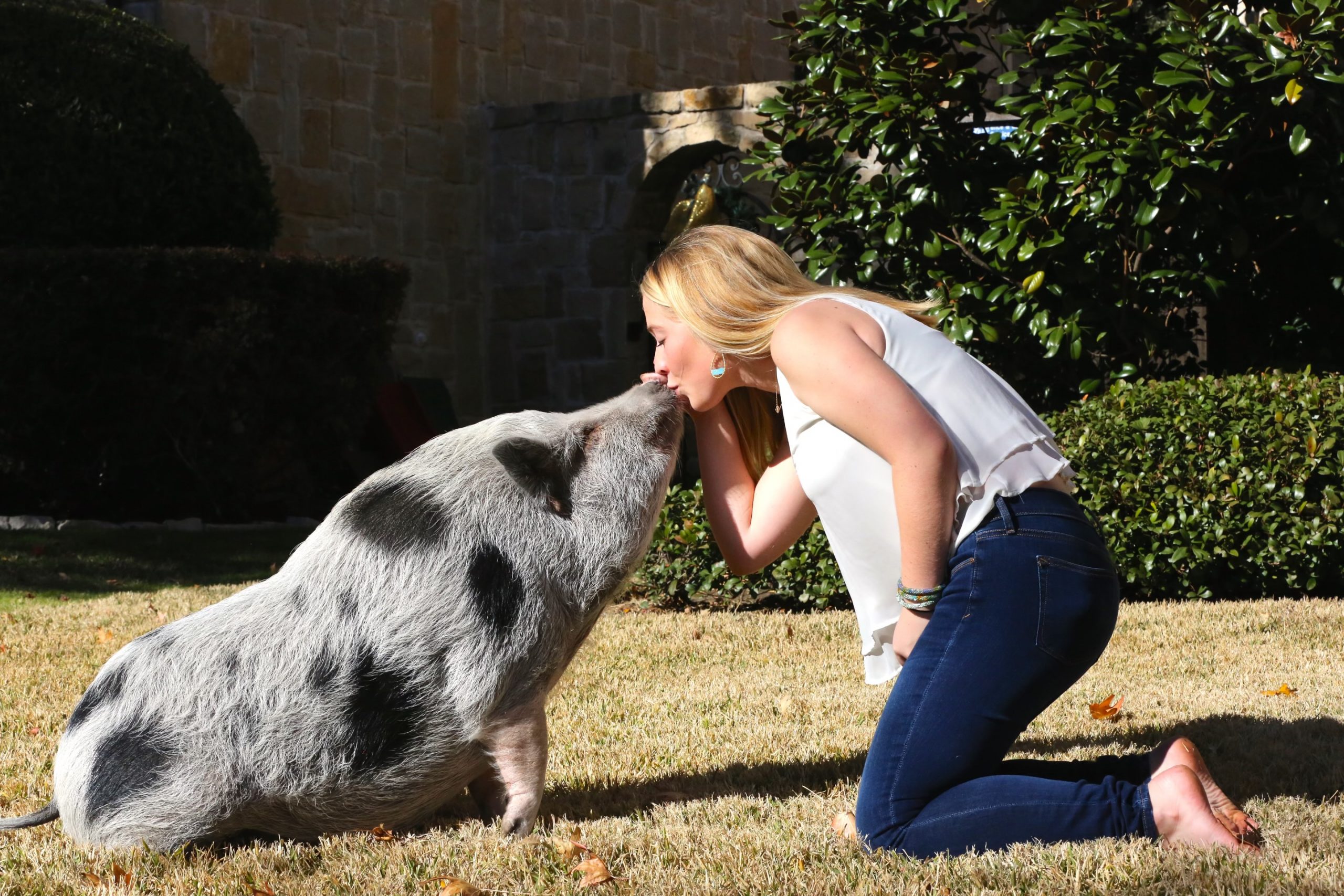 This article was written for yooou! by 16-year-old, KB.
We first got Winston, our pet pig, for my older sister's 16th birthday.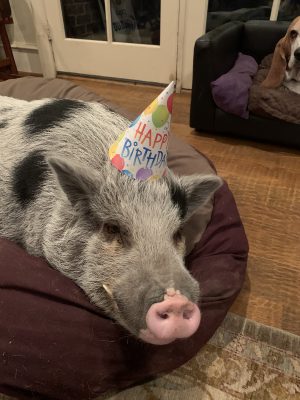 When he first came to the house, he was only about 10 pounds, at the most. Compared to his weight now (160 pounds!), it's hard to believe that he could ever be so small.
Honestly, the best part about owning an "exotic" pet is the bragging rights. You have this shock factor when you tell people about your animals, especially when you live in an urban area.
But alas, as with any animal, owning a pig has its downsides.
For starters, they shed all their hair in the summer, and they have A LOT of hair. While it may not seem to be such a bad thing, your carpets and rugs are going to need plenty of vacuuming.
However, in the winter, their hair grows incredibly thick. With such coarse hair, pigs aren't the most comfortable animal to pet.
They do love their belly rubs, though.
One of the more challenging parts of owning an exotic animal is finding a vet equipped to treat them. We used to have a vet that would come to our house in order to trim Winston's hooves and tusks, but he retired recently.
So, instead of finding a new vet to come to our house, we had the grand idea of renting a U-Haul and herding him into a trailer. It's actually easier than it sounds, surprisingly.
While having a pig as a pet can be quite the challenge, I think the pros outweigh the cons, most of the time anyway.