the tahira project, by ZH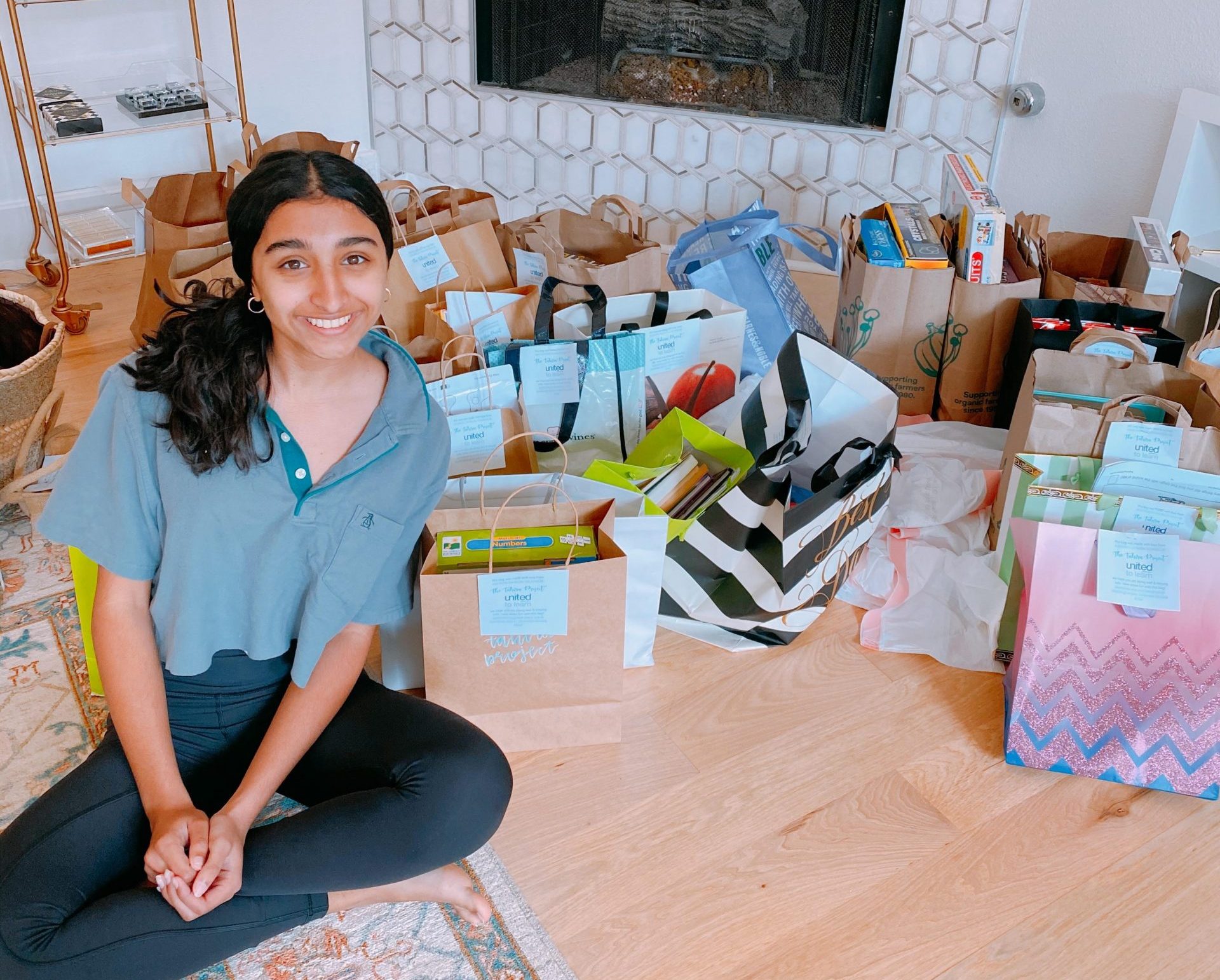 This article was written for yooou! by 15 year old, ZH.
Ok, let's be honest. Being stuck at home for weeks and weeks on end definitely has its downsides. You can't see your friends, you can't go hang out at the mall, and you, most likely, consistently have Amazon packages resting on your doorstep what with all of the online shopping you're doing (I know my family does!). But, in my case, having so much time to myself has also given me the rare opportunity to devote my focus to things that I really care about, that I may not have had as much time for during the busy school year. For me, that's been painting, repurposing clothes, and, most importantly, giving back to the community.
I started a project called The Tahira Project in November of 2018, and since then, we have donated books, money, and supplies to organizations in Pakistan, Guatemala, and right here in Dallas. During quarantine, with so much extra time on my hands, I decided to begin a new initiative – one that will allow me and fellow members of the community to brighten children's and families' time at home. Cause as we all know, it can get boring. That's why we are enlisting the help from peers, family members, and friends to create "Activity Bags," donated through organization United to Learn, for children in need. These bags are chock-full of fun board games, cards, books, and more, and you can make them with unused items from around your house. After doing some digging in my closet, I found a lot of stuff that I never use anymore, like a random deck of Star Wars cards and an old Twister board game. These became the items that went into our first Activity Bag. We've collected more than 30 at the moment, and we need as many as we can get, so we encourage you to join us and help! It's quick, it's easy, and it will make a big difference. If you can't seem to find any spare activities, but are still interested in helping and are okay with making a small financial contribution, you can also buy items from an Amazon Wishlist we have. All information for making bags and buying items can be found at the following link: https://www.thetahiraproject.org/blog/2020/3/26/working-with-disd-to-aid-children-in-midst-of-covid-19-health-crisis
Even though time at home can be boring, it doesn't mean that you can't make a difference. I hope that you consider making an Activity Bag for a child in need, and feel the same sense of fulfillment that I do when you get to make one of their days better!