the yooou! spring subscription box is full of fun products to make you feel good, look good and be good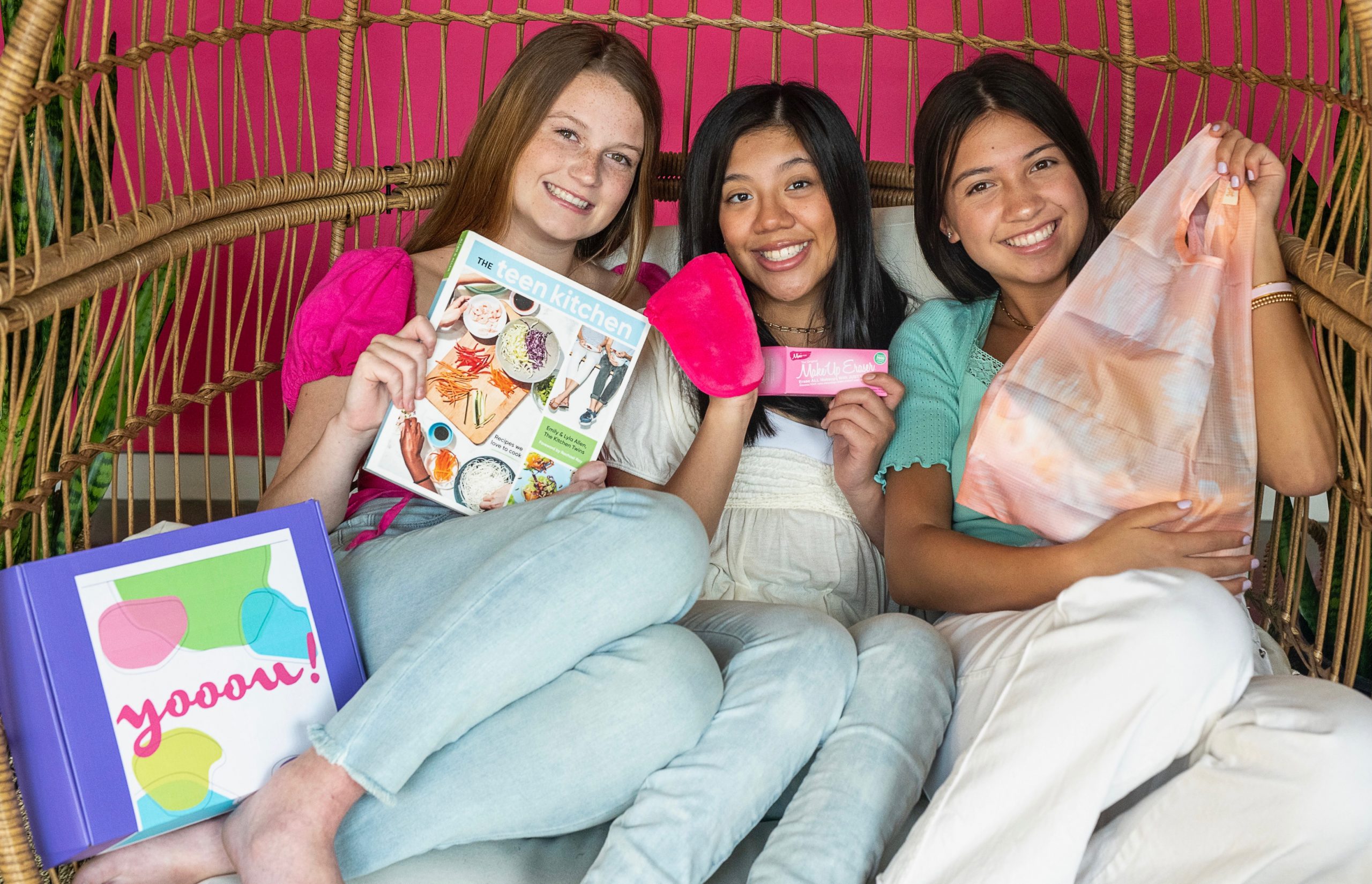 We are so excited! Our yooou! Spring Subscription Box is here!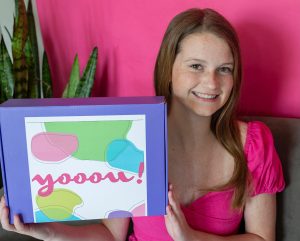 As you know, we love celebrating teen girls and teenpreneurs so we asked 16-year-old, Devin Mullowney from Creative Enhancements to design the box graphics. She created a fun, abstract pattern that is bursting with color. Devin is such a talent – you can find more of her work at her Etsy shop, CEnhancements.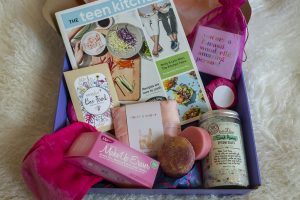 The yooou! Spring Box is full of products and goodies that will make you look good, feel good and be good, especially to the Earth. April 22 is Earth Day and was the inspiration behind the items you will get.
The Original Makeup Eraser. You'll love this makeup remover which you can reuse 3600 times.
Hawaiian Hibiscus Shampoo & Conditioner Bars. Clean products to leave your hair soft and healthy without wasteful packaging.
Bella & Bear Bath Salts. A natural mood booster.
Twist & Shouts Tote Bag. A reusable bag that won't get ruined by a little bit of sand.
Sister Bees Wildflower Seeds. Plant these to see what "springs" up.
A small Mothers Day Gift. A nod to Mother Earth and all the amazing women in our lives.
And last but not least, The Teen Kitchen Cookbook! Our favorite teenpreneur chefs share their special talents for creating delicious, good-for-your recipes. Join our yooou! Instagram Live on Sunday evening (see our Stories for more details) when The Kitchen Twins do a cooking lesson with us.
So, you don't want to miss the Spring Box – or any future boxes! Click here for more details. Use the discount code SIENNA for $10 off when you subscribe, then spread the word. You will get a $5 gift card for every friend who adds your name in the notes when they purchase.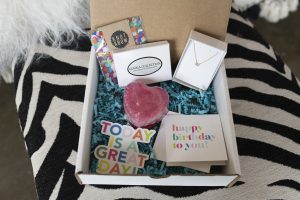 And don't forget to check out our "celebrate yooou!" Gift Box. It is the perfect gift for birthday, thank you and thinking-of-you presents.
A big thank you to 15-year-olds AG, OI and AT for modeling the Spring Box. You can see more of their photos by Marissa Easterling on our website and on Instagram.