time to do your laundry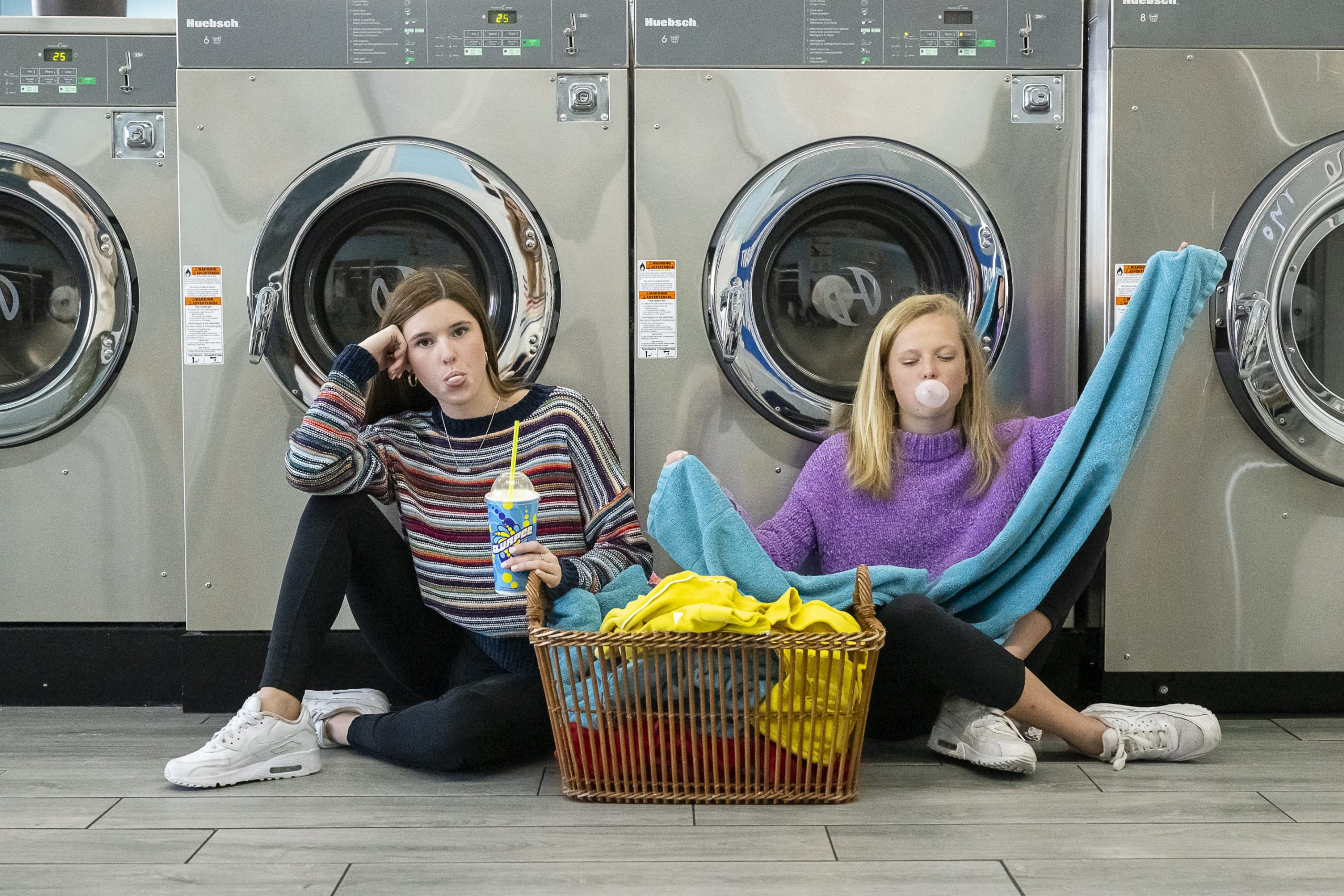 Girls, if you don't know how to do your own laundry, now is the time to learn! Don't be scared – it's not hard. Let's do this!
Here it is, step by step:
Step 1: Where's the Laundry Room?!?!
Step 2: Sort It
Step 3: Wash It
Step 4: Dry It
Step 5: Fold It/Hang It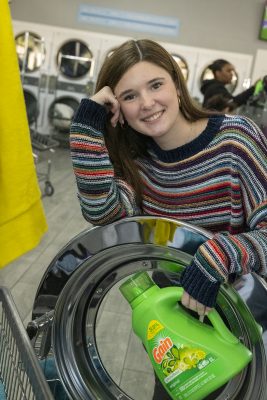 Where's the laundry room?! (You know, the place where the washer and dryer is!). You can have a parent or older sibling help you locate the supplies you need. Think detergent, fabric softener, dryer sheets. Some questions you need answered:
Where is the laundry powder, liquid or pod detergent? How about fabric softener? What product treats a stain? 
What are the different settings on your washing machine and what do each mean? Know which setting uses hot water, warm water and cold water – this is important!
What are the different settings on your dryer and what do each mean? Know which setting uses hot, warm or cool air – again, important!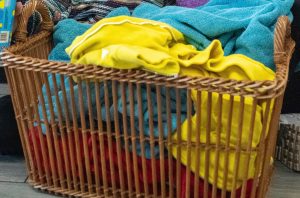 Sorting. Time to go through each article of clothing. Make sure all your pockets are empty. Read the labels on your clothes – notice the washing instructions (and follow them). Treat stained clothes with stain remover per the instructions. Create piles of like clothes:
Pile A: Whites. Don't wash these with colored clothes because the colored laundry could "bleed" and tint your whites pink or blue.
Pile B: Colors. Be aware that colors, especially ones that have not been washed yet, can "bleed". You can wash those new items separately a few times.
Pile C: Delicates or "hand wash". These need to be washed on a gentle or delicate cycle with cold water and low spin.
Pile D: Dry clean only – DO NOT wash these.
Pile E: Sheets & towels. These can be washed in high heat with like colors.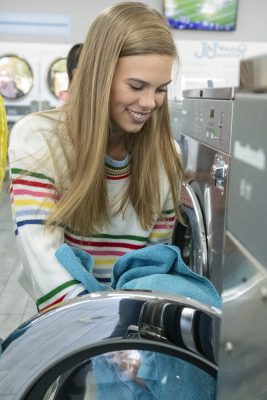 Time to wash! Quickly double check that no delicates or whites are mixed in with your colors. Make sure all the labels say to wash with like colors and temperatures. Put the clothes from one of your piles in the washer, add your laundry detergent, set the appropriate wash cycle and press start.
Hot or warm water is best for sanitizing and getting out stains, but can cause shrinking and changes in color. Anytime you are uncertain, wash clothes in cold water and hang dry. Cold water is less likely to cause bleeding, fading or shrinking but does not sanitize as well.
Time to dry!  By promptly moving the clean clothes from the washer to the dryer, you will have less wrinkles and prevent mildew in your washer. Make certain the items that you just washed, don't have specific drying instructions such as "line dry". Similar to the wash cycle, the hot or high cycles, can cause certain fabrics to shrink or become misshaped. If you are uncertain, either hang dry or set on a low heat dryer setting. Clean out the lint that might have been left behind from the last use. Set an alarm on your phone and come back when the dryer goes off.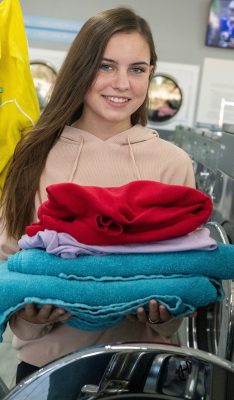 Fold it or hang it! Pull the clothes out as soon as they are dry as this prevents wrinkles. Fold your clothes carefully will also prevent wrinkles so take some time and care. Then put them everything back into drawers and closets.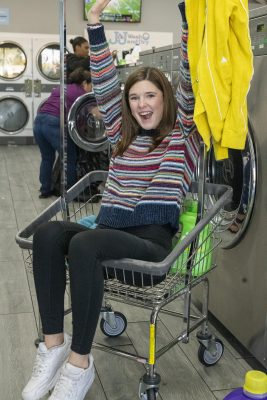 DONE. You should be proud of yourself, YOU DID IT.