tips for tryouts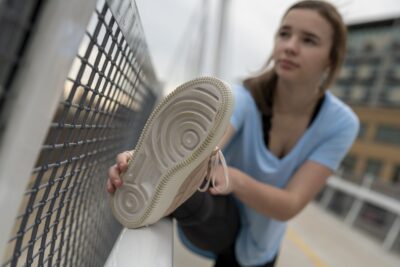 It's about that time – fall sports team tryouts. It can be a challenging process but don't shy away from a sport, team or activity because you don't think you can do it.
High school varsity girls lacrosse coach, MF, has some insightful tips for anyone trying to make any team. (Spoiler alert: the most important tip is at the end).
She says PREPARATION is key. Before tryout practices begin:
1. Strengthening your specific skill
2. Be in good physical shape
3. Set goals that you want to achieve at tryouts
Part of preparing includes VISUALIZATION:
1. Visualize the results you want
2. Visualize your best performance
3. Visualize your reaction after a mistake
On the day that your tryout starts, make sure you are MENTALLY READY. Check-in with yourself and get focused. MF says it is important to stay focused for the entire tryout – from warm-up to cool down.
During the actual tryout, demonstrating EFFORT is a must. MF points out that a coach knows when you are giving your all – AND when you are not!
1. Never give up, keep trying
2. Don't focus on your mistakes (A coach wants to see how you react after a mistake) and don't be afraid to make mistakes!
3. Always hustle to the best of your ability. Be aggressive!
And here it is…MF says the most important part of an actual tryout is CONFIDENCE. It is key! Keep in mind, confidence and skill are not the same. Confidence is believing in yourself. Confidence is knowing that you are trying your best and giving your all. Coaches notice when you are confident on the field, court, etc and it can make or break your tryout.
So with a little preparation and a lot of confidence, you will go out strong. Good luck, we are all cheering for you!!