why (and how) to create an inspiration board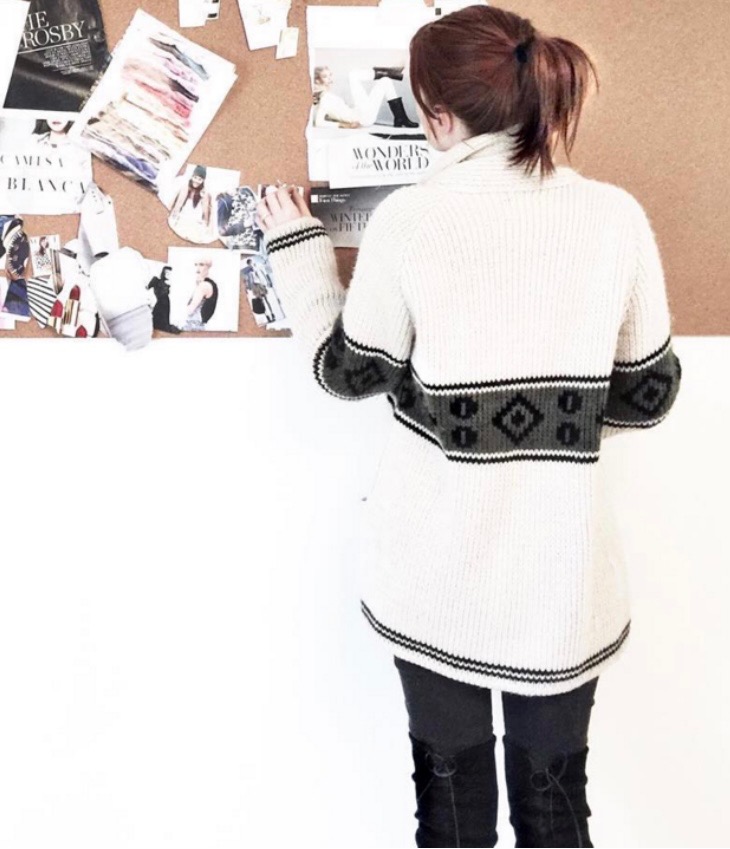 An inspiration board, also called mood board or vision board, is an excellent tool to use when you want to focus on your goals for a period of time. The start of a new year is the perfect time to create an inspiration board.
An inspiration board is a tool that will help you visualize your goals and constantly remind you of them. It will help you make conscious and subconscious decisions, moving and focusing you towards those goals.
There are NO RULES when creating an inspiration board. (How we love not having rules!)
You can create a digital inspiration board or one made of tangible materials. If you are going to make a digital board, using a program like Canva is key. After you lay out your board online, make sure you print the final version, save it as a screensaver or download it on your phone. You want to be able see your board often so you can track your progress and stay motivated.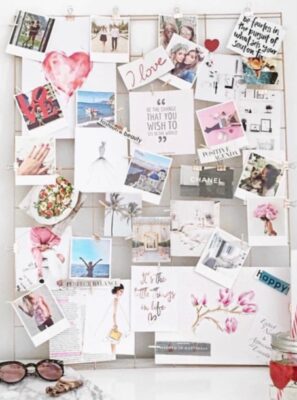 We personally like an inspiration board that you can touch and feel, such as one made on a cork board, a poster board, or in a sketch book. If you do it this way, there are a few items you will need to get started:
Scissors
Tape (we recommend using double sided)
Pins if using a cork board
Magazines, favorite photos, sayings or quotations
Fun extras such as fabrics, tchotchkes, paints, markers, washi tape
No matter how you want to execute your ideas, there is a very important first step in the creation of your inspiration board.
Take the time to organize your thoughts, feelings and actions that will be represented on the board. Think about the past. Think about the future.
What do you want to achieve in this time period?
What do you want to focus on?
How do you want to feel?
What will make you happy or create the positive feelings of accomplishment and love?
Then go to work! Gather photos or search Pinterest, cut up magazines, find your favorite sayings and begin to lay it all out.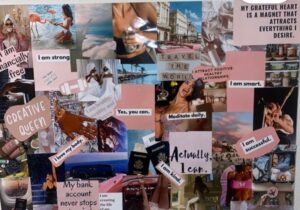 Will your board be clean and simple or will you randomly overlay photos and cuttings?
Will your board have one specific focus or theme or will it have multiple ideas and goals represented?
Will it be contained within the parameter of the element you are using or will it spill over?
Will you leave room to add to it or will you start another board once you accomplish what is represented on the first one?
Every inspiration board is unique to YOU. It is a creative expression of YOU. It represents YOU. Remember, there are no rules! 🙂 Happy New Year!