delicious nibbles for your Thanksgiving menu from The Kitchen Twins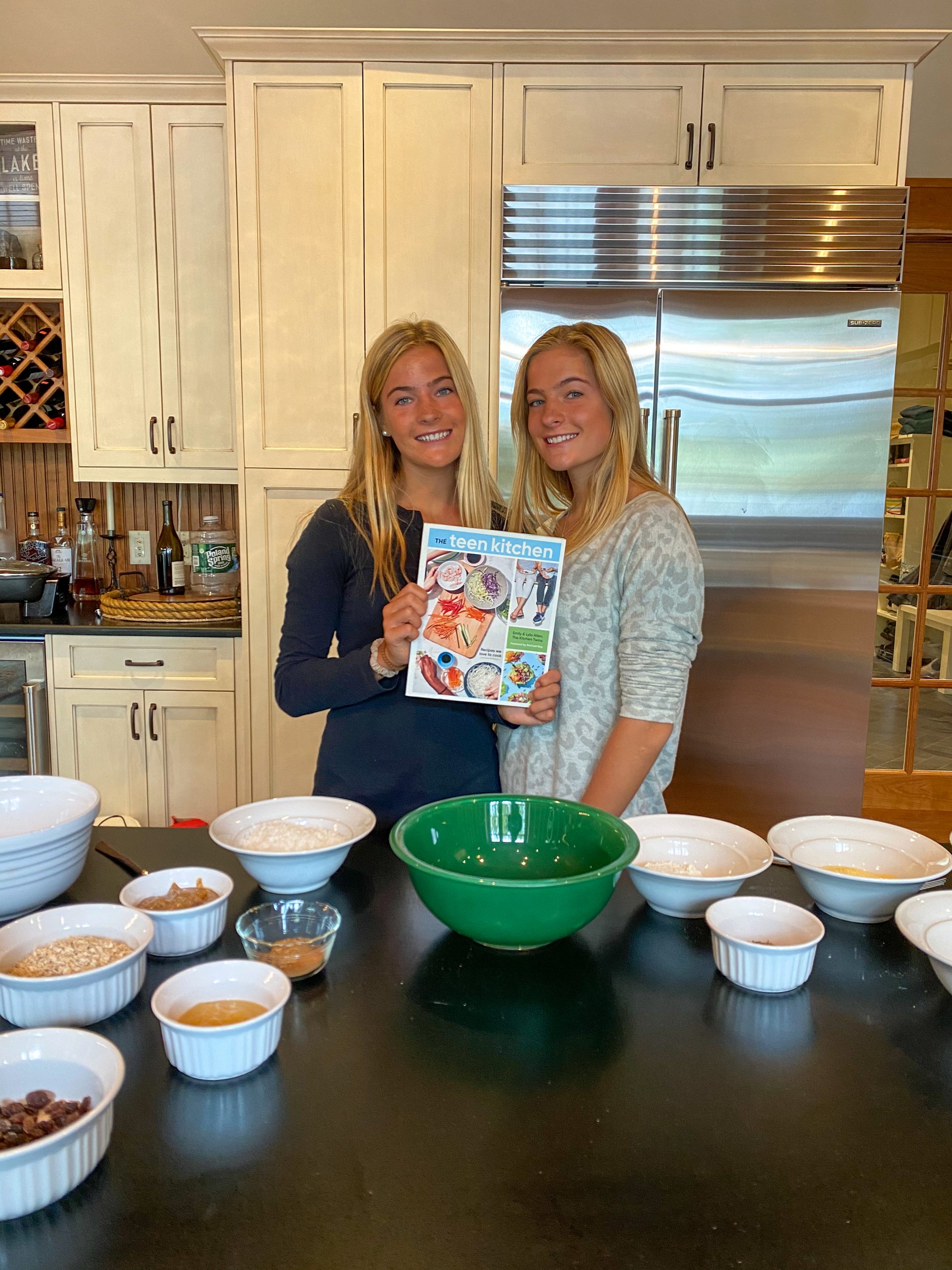 Can you believe Thanksgiving is one week from today?! The Kitchen Twins have two delicious recipes that we will add to this year's menu. Our holiday festivities will be smaller – should we say, "more intimate?" – then usual, so it is a perfect time to try something new. Will your Thanksgiving be a little different this year?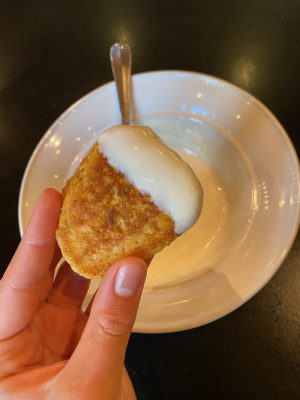 Sweet Corn Fritters
These fritters are SO easy and really delicious and you can whip them up quickly this holiday!
Fritter Ingredients:
½ cup flour
½ cup cornmeal
¼ teaspoon salt
1 teaspoon smoked paprika
½ teaspoon dried oregano
¼ teaspoon garlic salt
1 teaspoon baking powder
1 egg, whisked
2/3 cup creamed sweet corn
1 tablespoon maple syrup
1 tablespoon vegetable oil
Sauce Ingredients
½ cup greek yogurt
1 Tablespoon maple
Pinch of salt
Optional sauce add ins: zest of lime, chopped cilantro
For the fritters, mix all dry ingredients into a bowl. Then add in the whisked egg, corn, maple syrup and vegetable oil. Stir until all ingredients are incorporated.
For the sauce, mix together and set aside.
To make the fritters, coat a medium frying pan in oil and put on medium heat. Add 1 tablespoon of batter at a time. Cook 2-3 minutes per side, until golden brown and plate as done and enjoy with the yogurt maple sauce.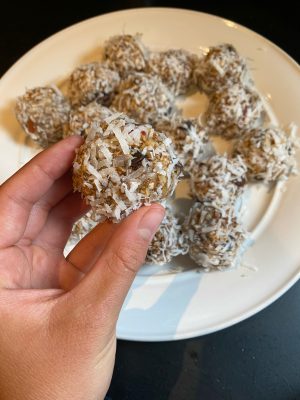 Apple Pie Bites
Makes 13-15 bites
These bites have all the flavor of apple pie, but are little power balls of nutrition and energy. Not only can they be served as a dessert, they are also great for a Thanksgiving holiday road trip.
Ingredients
½ cup almond butter (creamy unsweetened)
⅓ cup shredded apple
¼ cup apple sauce (unsweetened)
1 teaspoon cinnamon
1 cup oats
¼ cup raisins
1 tablespoon chia seed
1 Tablespoon brown sugar
Bites Topping:
Mix everything together in a medium sized bowl. Roll tablespoon sized bites into ½ cup shredded coconut. Store in the refrigerator.
For more recipes from the Kitchen Twins, click here and here. Also, you can get their cookbook here.
.