a great skin care routine, by CL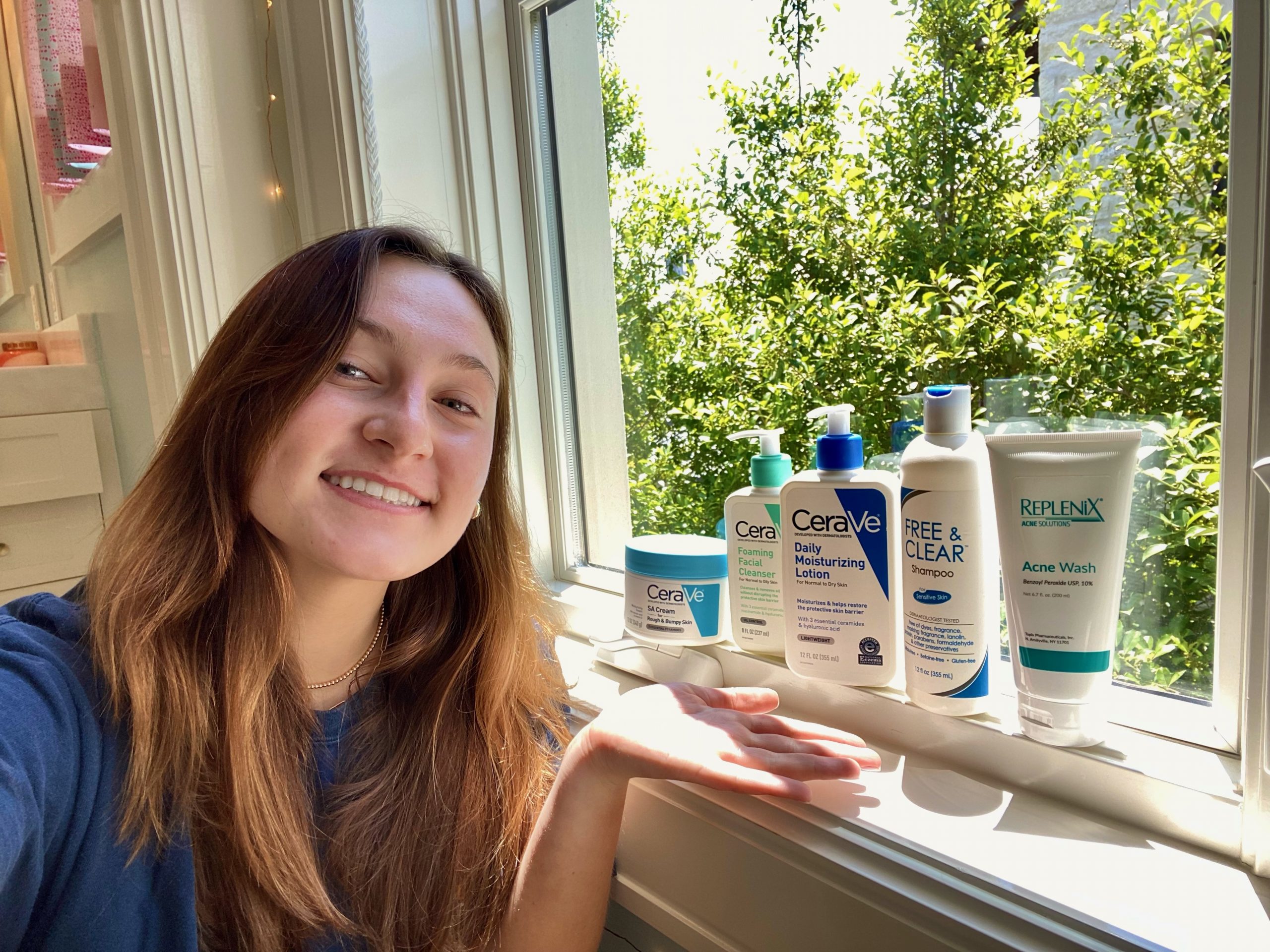 This article was written for yooou! by 17-year-old, CL.
My Products:
1. The cleanser I use is "CeraVe Foaming Cleanser" For normal to oily skin
2. For moisturizer I use "CeraVe Daily Moisturizing" For normal to oily skin
3. Sunscreen also by "CeraVe Facial Moisturizing Lotion"
4. Exfoliating cleanser by "Replenix "Benzoyl Peroxide USP, Acne Wash"
Hi, it's CL here with my – some might say extensive – skin care routine! I can't stress how
important my skincare routine is to me.
It is like an impulse. I don't even think about it anymore, I just going through the motions.
Once in the morning and then again before bed.
I start by washing my hands. Throughout the day your hands collect germs and before I even
think about touching my face I make sure to get a good wash with lots of soup and rinse with warm water!
After washing my hands, I pull my hair back and put on my spa headband. It keeps all my hair in my ponytail and off my face! I highly recommend buying one.
Now for the cleansing! I use a penny sized drop of my "CeraVe Foaming Cleanser" to gently wash my face with. I start with circular motions around my cheeks, chin, nose and especially my forehead! I struggle with acne and the focal points for it are my forehead and my chin so I make extra sure I massage my cleaners thoroughly.
Once I've rinsed off my cleanser with lukewarm water, I dab my face with a towel before I apply
my second fash wash. My exfoliating cleanser by Replenix "Benzoyl Peroxide USP, Acne Wash" is next! I only use a small amount though since this is an exfoliant and can be harsh if you use too much it could damage your skin.
Now that I've completed my face washes, it's time for moisturizing by using the "CeraVe Daily Moisturizing" for normal to oily skin. Putting lotion on is incredibly important. It nourishes and protects your skin from cracking and also keeps it soft!
Now this final step I do sporadically! People say to put sunscreen on everyday but I tend to use it only when I feel the need to. Maybe it's when I know I'll be in the sun all day or maybe it's when my face feels rough and my moisturizer doesn't seem to be enough! I think it's all about preference.
Now I LOVE all the products I've listed here, but I know better then anyone that everyone's skin is different and the products I use might now work for everyone. I've gone through several trial runs to discovered what washes and lotions work best for me! I hope you enjoy my skin care routine!
To read more on skincare and acne, click here for 19-year-old JM's post.