a marathon to make a difference, by BS & HJ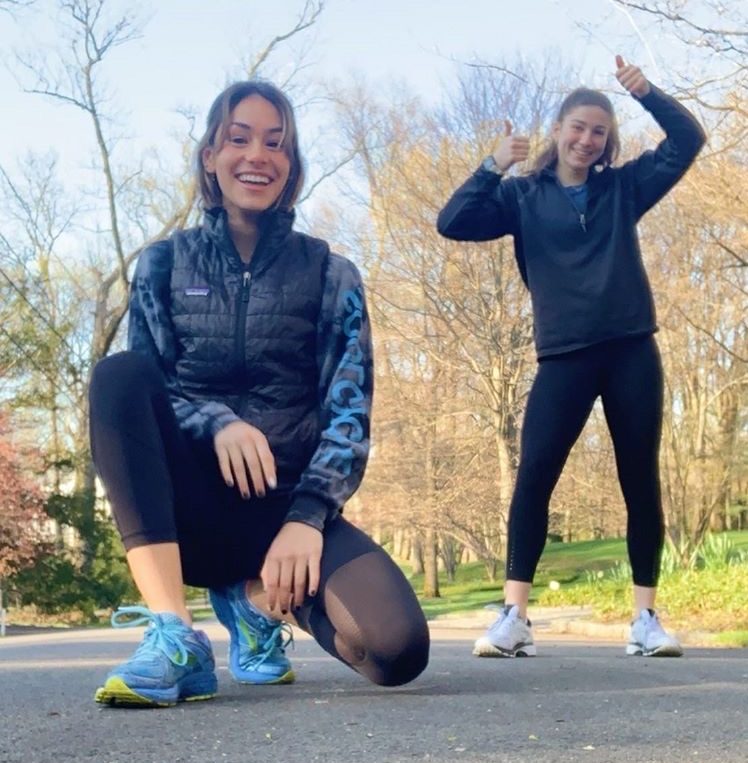 This article was written for yooou! by 18 year olds, BS and HJ.
On April 19th, 2020, my friend Heidi and I decided to walk a marathon. Every day of quarantine, Heidi and I have gone on a socially distanced walk, since we're neighbors, and we wanted to challenge ourselves to do something both physically hard and beneficial for the community. So we decided to raise money for our local hospital's COVID-19 Support Fund. After sending out emails to family and friends mentioning our plans, we began raising money to support our journey. 
The morning of, we met at our usual place, but this time with a bit more preparation. We each had backpacks full of the essentials: water, electrolytes, snacks, portable chargers and, of course, a speaker.
We had planned a route prior to starting and set off on our journey. We first did an 8 mile loop around our town through a park and back to our houses for a much needed bathroom break and water refill. Then we set off on a longer route towards the beach three towns over.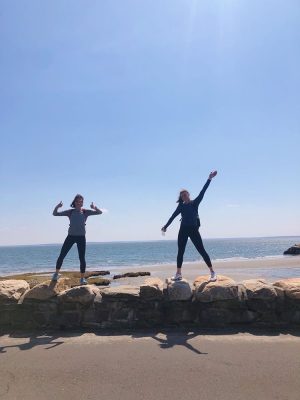 On our instagram stories, we posted about our walk and put in the donation information. Every four miles or so we would post updates. It was incredibly inspiring how much our community wanted to support us and donate to the hospital. In our last mile we walked past the hospital.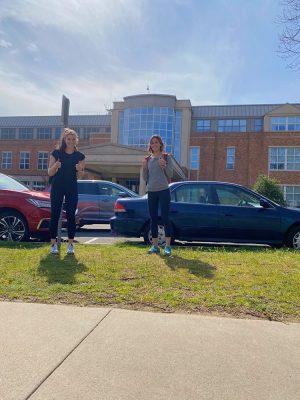 During the marathon, there were times when our bodies were aching but we just thought of the health care workers on the front lines and the money we were raising to support them! Our pain was nothing compared to the challenges they face every day.
All in all, the fresh air was quite enjoyable and walking by some of our favorite places was very nostalgic. Seeing everything on foot gave us a new sense of appreciation for the town. Walking through usually busy areas that were practically deserted were an eerie reminder of the severity of this issue. 
In total, we walked 26.4 miles in 7 hours and 46 minutes! This is a great way to support the community and all you need is one other person and some determination!