a Q&A with KD about fashion sustainability, by EB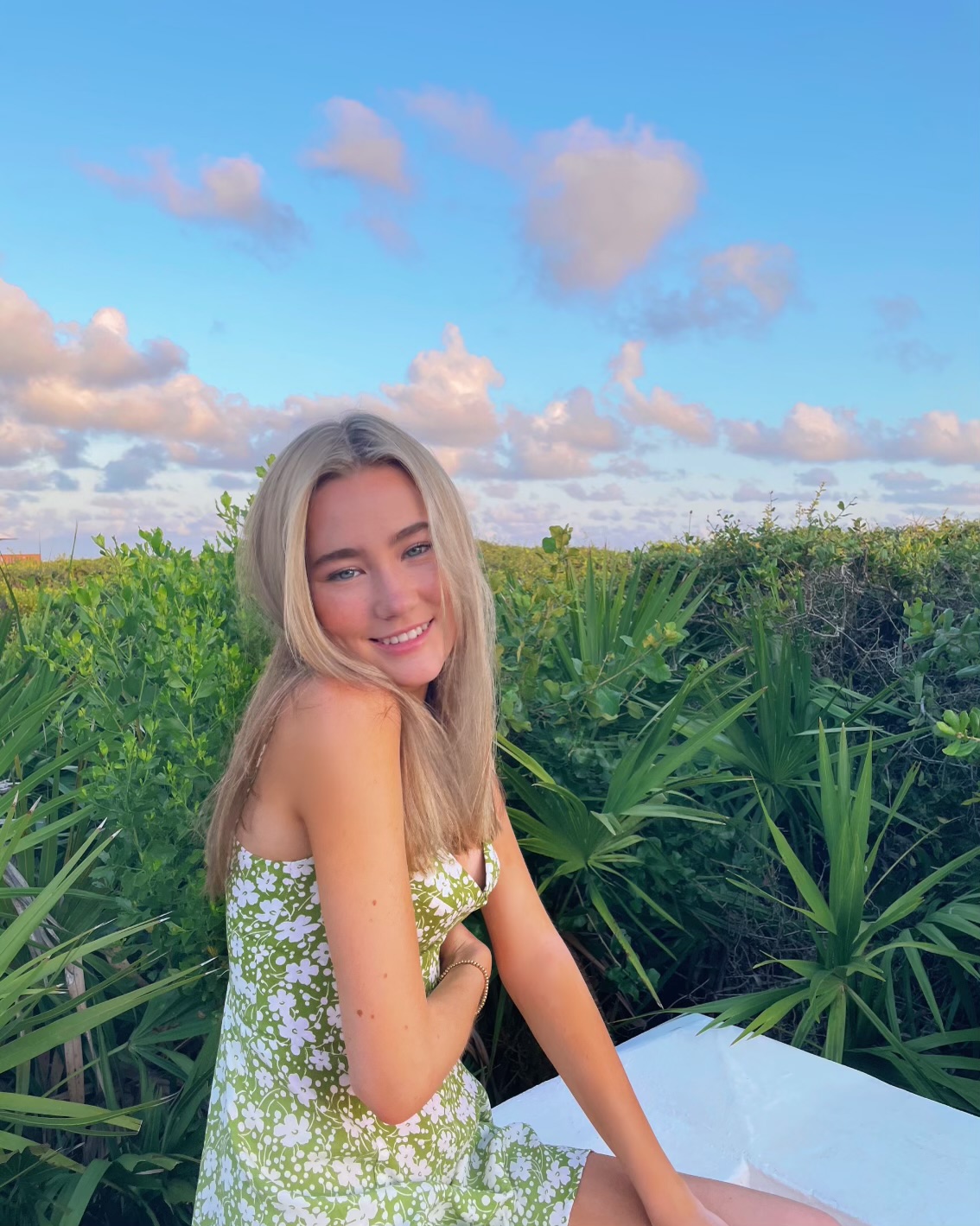 This article was written for yooou! by 17-year-old, EB.
So you may have been hearing a lot about fashion sustainability recently–– does the phrase "fast fashion" ring a bell? There has been a push to raise awareness about the environmental impact of the fashion industry all over social media platforms recently, and the realities are shocking.
My friend Kara signed up for an online course this summer with LIM College in New York City about sustainability in the fashion industry. I've asked her a few questions to share what she's learned and offer a few tips on how to make your closet more sustainable going forward.
EB: What made you decide to take the sustainability course?
KD: I decided to take LIM's sustainability course over the other courses they offer because it's something I've been interested in for a while. I have been hearing a lot more about sustainability–– especially in the fashion industry–– recently because climate change is affecting our planet more than ever right now. I didn't think I knew enough; I wanted to find out ways that I could do my part. Even though fashion is a small part of my everyday footprint, it's something I'm interested in, so I thought I could make the most difference through it.
EB: What have you been doing in your own closet to be more sustainable?
KD: I have been trying to incorporate sustainability in my closet by shopping at eco-friendly brands (see some of Kara's suggested shops at the end of this post) and thrifting to improve my own closet at home because it can make a big difference. Even though it might not feel like a huge difference when you buy one sustainable item, it helps you begin to do your part and start a pattern of staying away from unsustainable brands. I've also been selling my old clothes on resale apps like Poshmark and Depop to ensure that my clothes don't end up in a landfill and can have a second life with a new owner.
EB: Tell me one new thing that you learned that you were shocked to find out.
KD: I was genuinely shocked to find out how many steps go into making one article of clothing. For example, in my class we looked at a world map and circled each place a clothing item visits before it is completed. The item goes through so many different parts of the world to different factories. You don't realize that your jeans––for instance––have to be dyed, assembled, and shipped at three different places before they end up in your closet. I honestly never realized how extensive the process is to make something that small.
EB: How can someone make their wardrobe more sustainable? Where's a good place to start?
KD: Here are some ways to make your closet more sustainable.
Research the brands you're buying from. There are a lot more brands out there than you realize that make sustainable and ethical clothing.

Re-wear clothes when you buy them. Don't just buy something and wear it a few times before you get another thing to replace it. Buy clothes that you think you will wear for years. Get timeless items over items that are trending online or on social media. If you can see yourself wearing the item in five years, it's probably a good purchase.

Resell or donate old clothes. As I mentioned before, I have been selling my clothes on Poshmark and Depop, but I also donate a lot of my clothes to Genesis Women's Shelter. So many people rely on second hand items when it comes to buying clothes, so I make sure to donate anything I grow out of or don't wear anymore.

Shop local. Shopping at local boutiques and stores not only supports the businesses from being shut down by larger businesses but also helps reduce your environmental footprint.

Avoid online shopping as much as you can. I know it's hard––especially when it has become so easy to order something with the click of the button. But everytime you choose to shop in a store over online, you reduce emissions that would have been released from the transportation of your goods to your front doorstep.
EB: Where do you hope to see the clothing industry in the future?
KD: I'm hoping to see more brands become environmentally and ethically conscious in the future. I hope that brands will move forward to make more sustainable products that will last years because although there are sustainable brands right now, a lot of big companies that people are continuing to buy from are not good for the environment and create a lot of waste that could be eliminated if they revised their practices. My hope is that a majority of brands will make a shift towards environmentally friendly clothing to reduce the impact the clothing industry has on the world.
Some of Kara's favorite sustainable brands:
In the picture above, KD is wearing one of the sustainable brands linked at the end of the article.
To read more of Erika's articles, click here, here and here.