my top five favorite ice creams to celebrate national ice cream day, by EB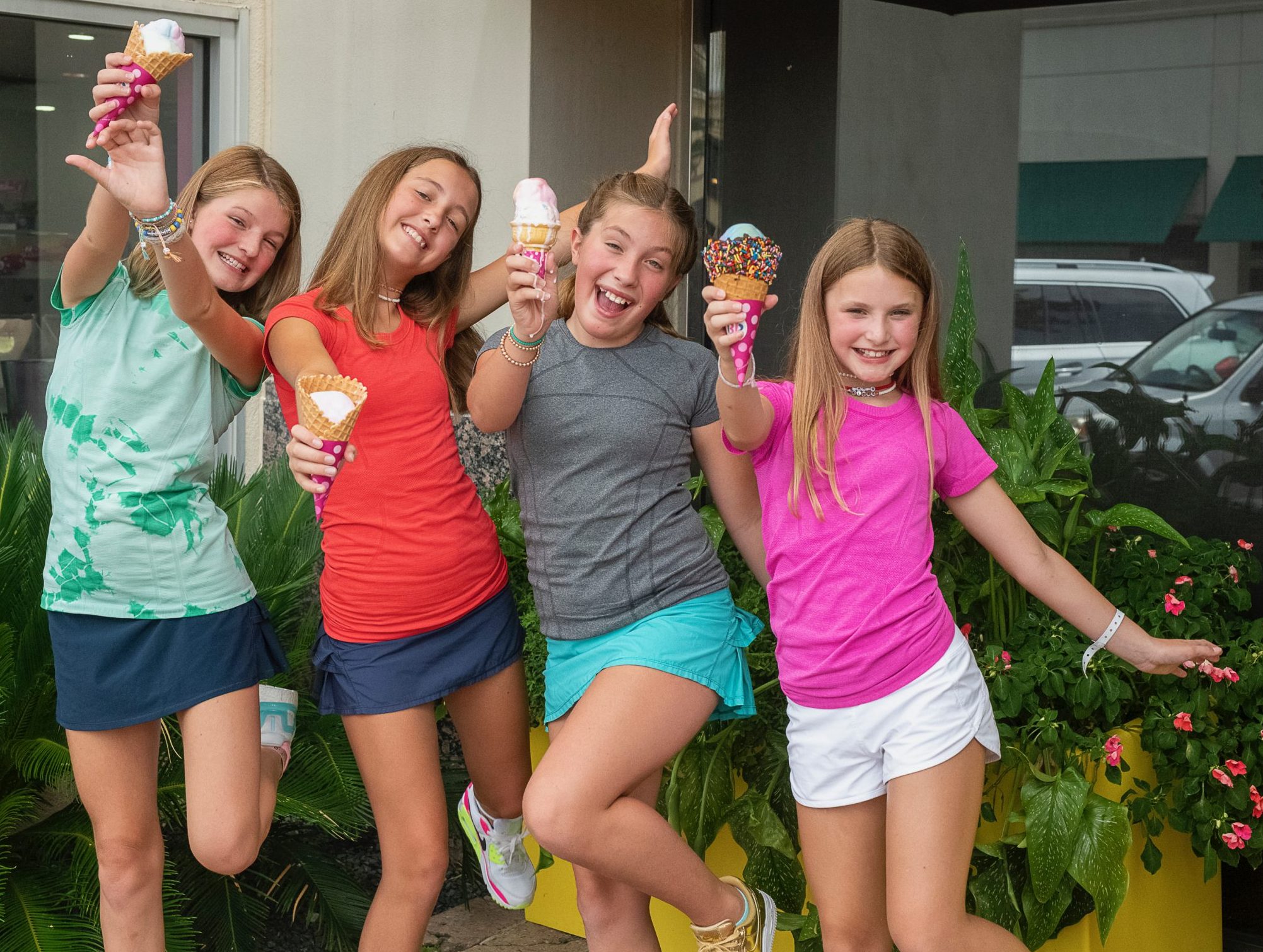 This article was written for yooou! by 17-year-old, EB.
Happy National Ice Cream Day! Today we get to celebrate one of the best–– if not the best–– sweet treats ever.
It's also the perfect day to justify that extra scoop or consume a little bit more sugar than you would any other day.
In honor of today, I'll be rating my top five favorite ice creams with everything from classic Ben and Jerry's to a dairy-free matcha flavored option!
Out of all of the unique and tasty items Trader Joe's sells, these cones are definitely one of my favorite things the store makes.
If the name doesn't already tell you enough, the Hold the Cones are miniature cones filled with ice cream and covered with chocolate, making them the perfect dessert to satisfy an after dinner sweet tooth.
They come in multiple flavors: vanilla, chocolate, coffee bean, and chocolate chip; my favorite is the chocolate!
Hold the Cones are the perfect dessert to fill an ice cream craving without giving you a stomach ache from eating too much ice cream.
Ben and Jerry's Americone Dream:
Okay, there might be a theme here. But what can I say; I prefer cones over bowls when it comes to ice cream.
Ben and Jerry's AmeriCone Dream gives you the satisfactory crunch of a cone while still eating your ice cream out of a bowl.
The fudge covered waffle cone pieces paired with vanilla ice cream and a caramel swirl create the perfect combination of textures and flavors in one bite.
Stephen Colbert definitely picked a delicious ice cream to be the mascot of!
Ice cream is a treat for everyone–– Nada Moo's dairy-free ice cream holds this statement true.
Even though it's dairy-free, NadaMoo's Cookies and Cremè ice cream taste does not stray far from actual ice cream.
The coconut milk base maintains a creamy texture while the chocolate cookies add crispy crunch.
In the difficult challenge of replicating ice cream in a dairy-free version, NadaMoo succeeded, creating a product that provides the same satisfaction and experience a regular scoop of cookies and cream would.
Jeni's Ice Cream Brambleberry Crisp flavor is a delightful combination of my two favorite desserts: cobbler and ice cream.
The vanilla ice cream base is elevated with toasted brown sugar streusel and a ribbon of blackberry jam.
One bite in and you feel like you're indulging on a sweet, warm piece of berry cobbler with a generous scoop of vanilla ice cream on top.
This flavor is a gourmet twist on classic flavors; consequently, it will make you want to never go back to a boring scoop of vanilla ever again.
Pressed Juicery Matcha Freeze:
If you like matcha lattes, you'll love Pressed Juicery's Matcha Freeze.
Another dairy-free option, Pressed Juicery uses plant-based ingredients to create a sweet yet healthy(ish) dessert.
The coconut cream and almond base compliments the tangy punch of matcha to create a delectable combination of flavors.
Don't be fooled by it's simple ingredients; Pressed Juicery's Matcha Freeze provides defined flavors over a smooth base to delight with each bite.
To read another article from our amazing intern Erika, click here.