delicious gluten-free sweets and snacks for the holidays, by SW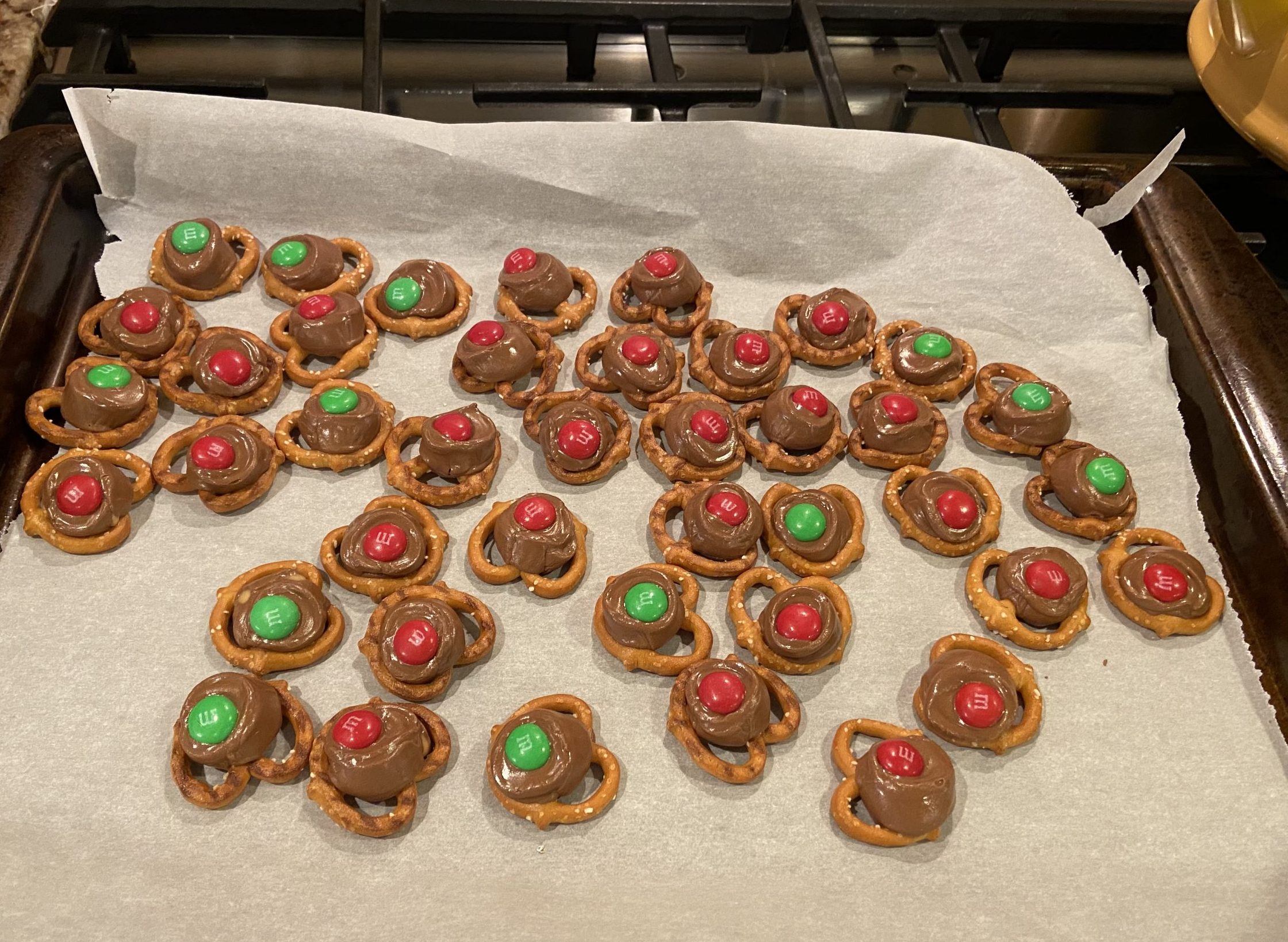 This article is written for yooou! by 16-year-old, SW.
It sure is difficult being gluten-free during the holidays. When I was diagnosed with Celiac's Disease ten years ago, there were not many gluten free holiday foods available. So my mom and I have learned to make our own Christmas snacks throughout the years.
A baking trick up my sleeve is to use Cup-4-Cup brand flour as a substitute in your favorite cookie recipe – it will taste just as yummy, I promise!
As for cakes, using the King Arthur brand of pre-made mixes could help immensely. Your Christmas desserts are ready to go with just the replacement of flour!
Now onto the snacks…
A new favorite of mine is the Rolo-pretzel Bites.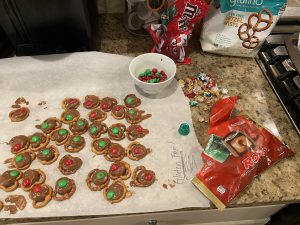 They are made by placing a Rolo candy on top of a pretzel (I prefer Glutino brand pretzels) and placing it in the oven at 350 degrees for about 3-4 minutes. After that, place a red or green M&M on top of the candied confection and press it down a bit and you're good to go! It will taste delicious!
Another all-time favorite snack is Chex Mix.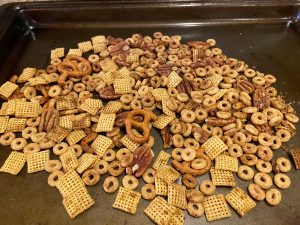 It's just like the regular snack but replaced the pretzels are replaced with their gluten-free alternative and with Corn and Rice Chex. Then you add Nature Path's Whole O's (or another gluten free Cheerio-type cereal) and pecans, toss with melted butter mixed with seasoning salt, and bake in the oven for an hour on 200.
I have been eating so much Chex Mix lately – I can confirm it is absolutely scrumptious!
Hope you all have a very Merry Christmas and enjoy these gluten free treats!
To read other holiday-related articles, click here. To listen to some holiday music while baking, click here.