my 5 favorite apps to keep me organized and grateful, by Sienna says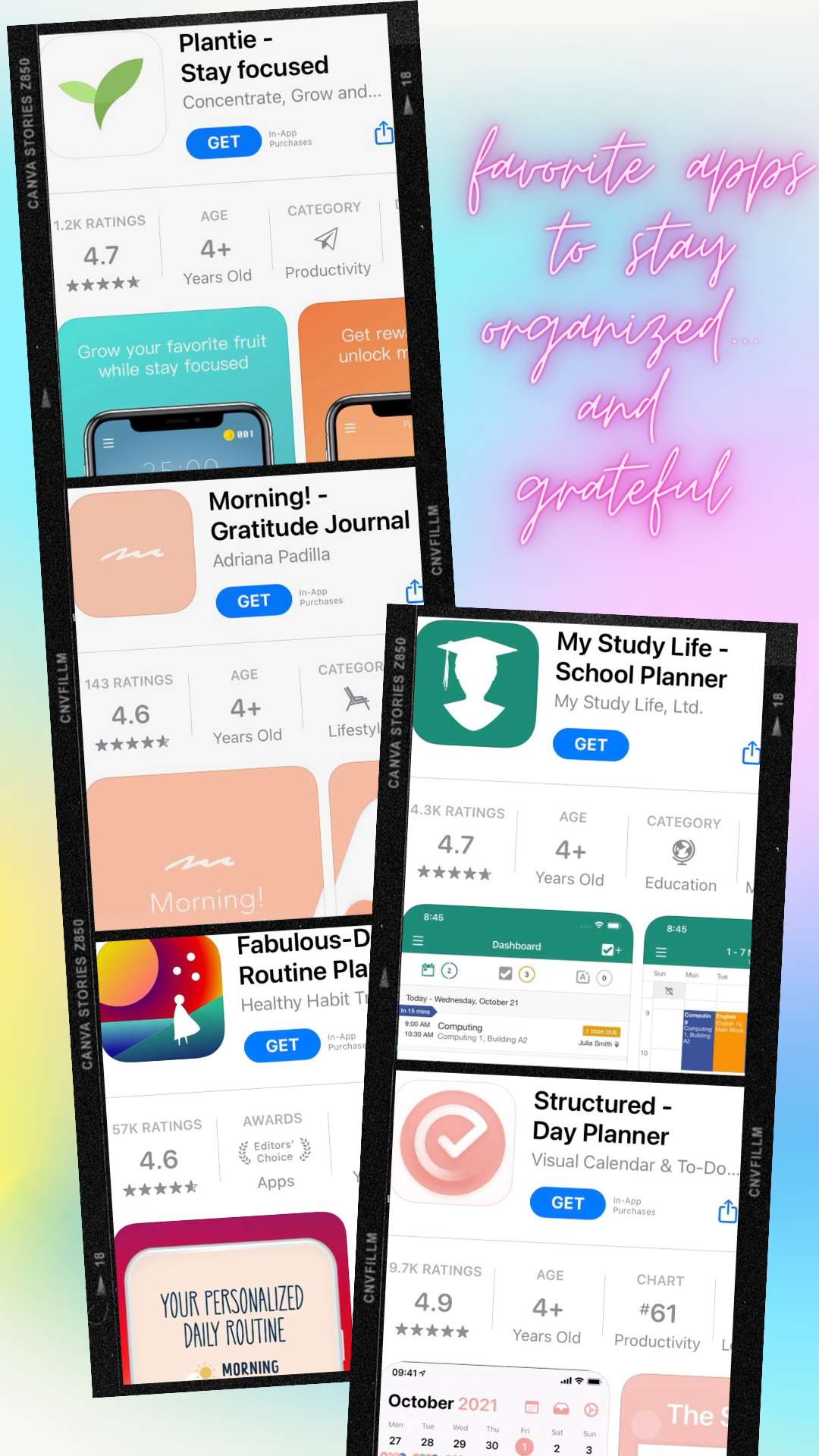 My Study Life – School Planner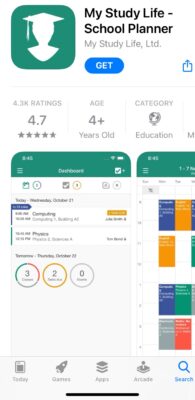 My Study Life is the perfect app for those who want a planner, but can never remember to constantly fill it out. I never liked having to take time out of my day to completely focus on planning my week. While it's productive, it never actually helped me. That's why I love My Study Life so much. I can fill in all of my homework as it's told to me. I can access it through the website on my laptop or the app through my phone. To set it up, all I had to do was enter my classes and the times I have them, and I was able to customize the schedule based on my school's rotations. Now, I just have to put in my homework assignments and the times of my tests, and it's an easy way for me to remind myself what I have to do.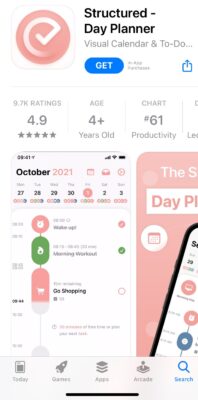 Structured is for the other half of what you would use a planner for — your daily schedule. The best thing about this app is that it connects with the calendar and reminders on your phone. My mom always puts appointments in the calendar app, but I never check it because I normally have no reason to. Putting in my own schedule as well as connecting with what my mom has scheduled for me makes planning so much easier.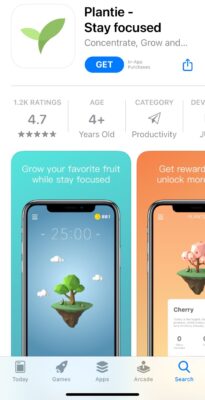 Plantie is a timer for a study method that has been researched by scientists to promote the most effective study time. The timer is set for 25 minutes, and if you go on your phone while the timer is going, the plant in the app dies. As you spend more time studying, your plant grows and grows, and eventually you can get more plants.
Fabulous – Daily Routine Planner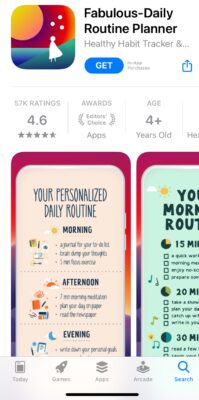 I have always wanted to build habits but I am so bad at creating a routine. Fabulous creates habits and reminds you to do them to make your day the most efficient. When it gives you another task, it teaches you about all of the benefits of adding it to your daily routine.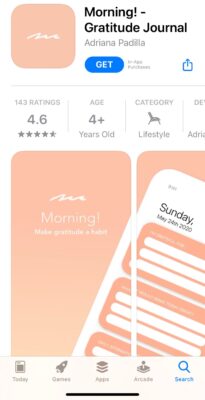 Morning! is a cute little gratitude reminder. Every morning, I get a reminder telling me to fill out the three morning gratitude reminders they give me. While I can customize them, the app has generated three things that I need to fill out. First, it tells me to write three things that I am grateful for, then three things that could make today great, then I write a daily affirmation. In the afternoon, I write three amazing things that had happened today, what I could have done to make the day better, and how I felt today using emojis.
Click here to read about creating an inspiration board, which is a visual way to stay focused on your larger goals.