my big news, Sienna says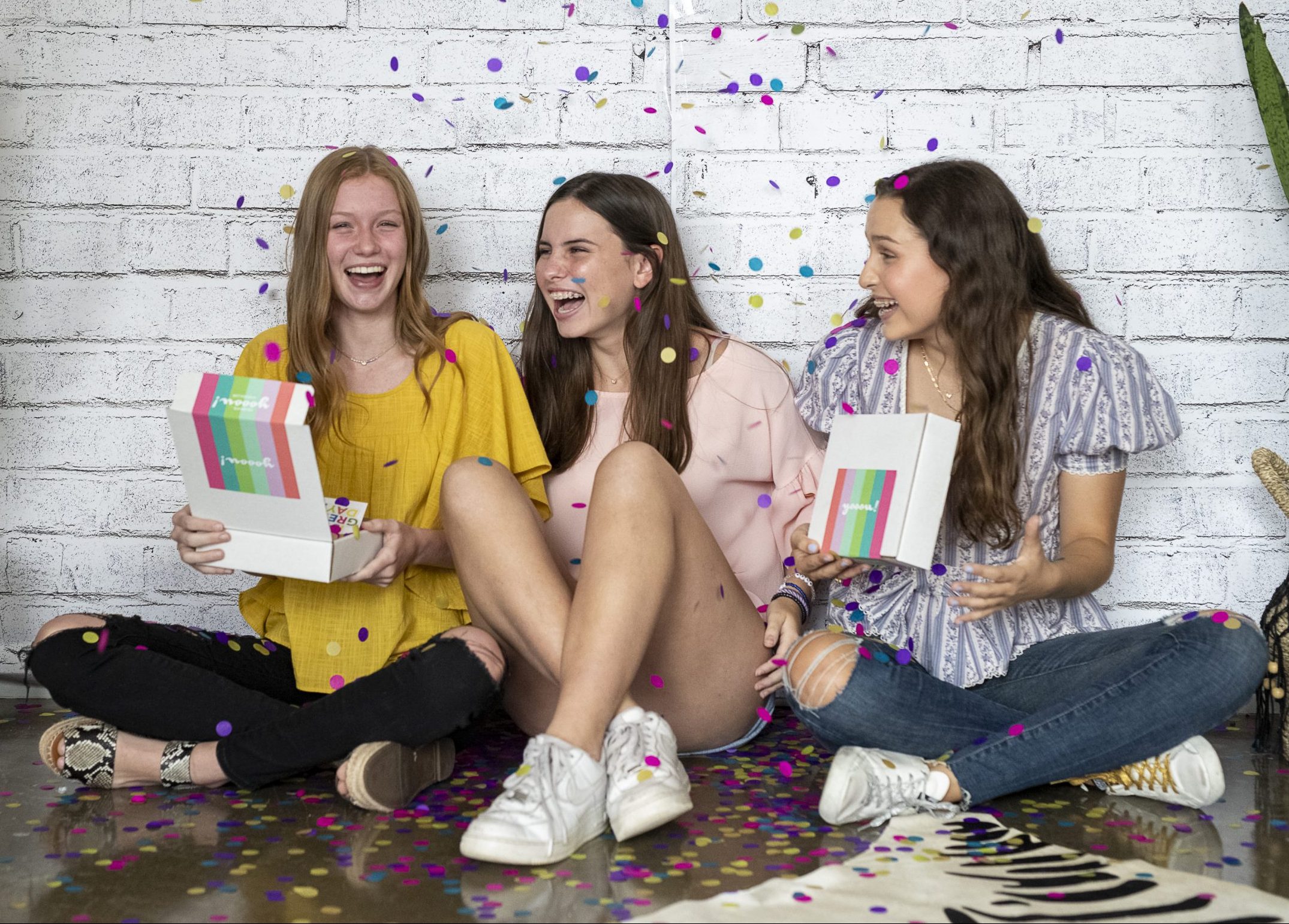 I have BIG news! But first the back story…
This spring, my mom and I were with a friend when she got her subscription box in the mail so we opened it with her. It was for adults, but we had so much fun going through the items in the box that we decided to order one for me with goodies that teen girls want! BUT, I couldn't find any subscription boxes that had things specifically for girls my age. 
Soooo…here's the big news…we decided to create one. Actually two. We have been working on a really fun new project, a yooou! subscription box and a celebration box! 
I LOVE the subscription boxes because the products we are putting in them are hand picked by my mom and me to design a box perfect for teen and tween girls. We include items like skin and hair care products, fuzzy socks, jewelry, the coolest artwork ever and a lot more. We try to find things that are perfect for teens and also come from female brands and businesses. We are even working with some teen girls to include their creations.
The celebration box is really cute and you can buy it for whatever occasion you want to celebrate. It's the perfect gift for friends or family. It's smaller than the subscription box but perfect for a birthday present. 
My favorite part of the whole project was picking out the gifts for y'all! I am confident that you will love every single goodie in the boxes, because I love everything in the boxes. I keep asking if I can order one of each and my mom rolls her eyes. Not sure if that's a yes or a no. What do you think?
We have finished the photoshoots and my mom says the website is almost ready. I can't wait for this project to launch soon. I'll keep y'all updated!
To read more Sienna Says, click here.