my dad, Sienna says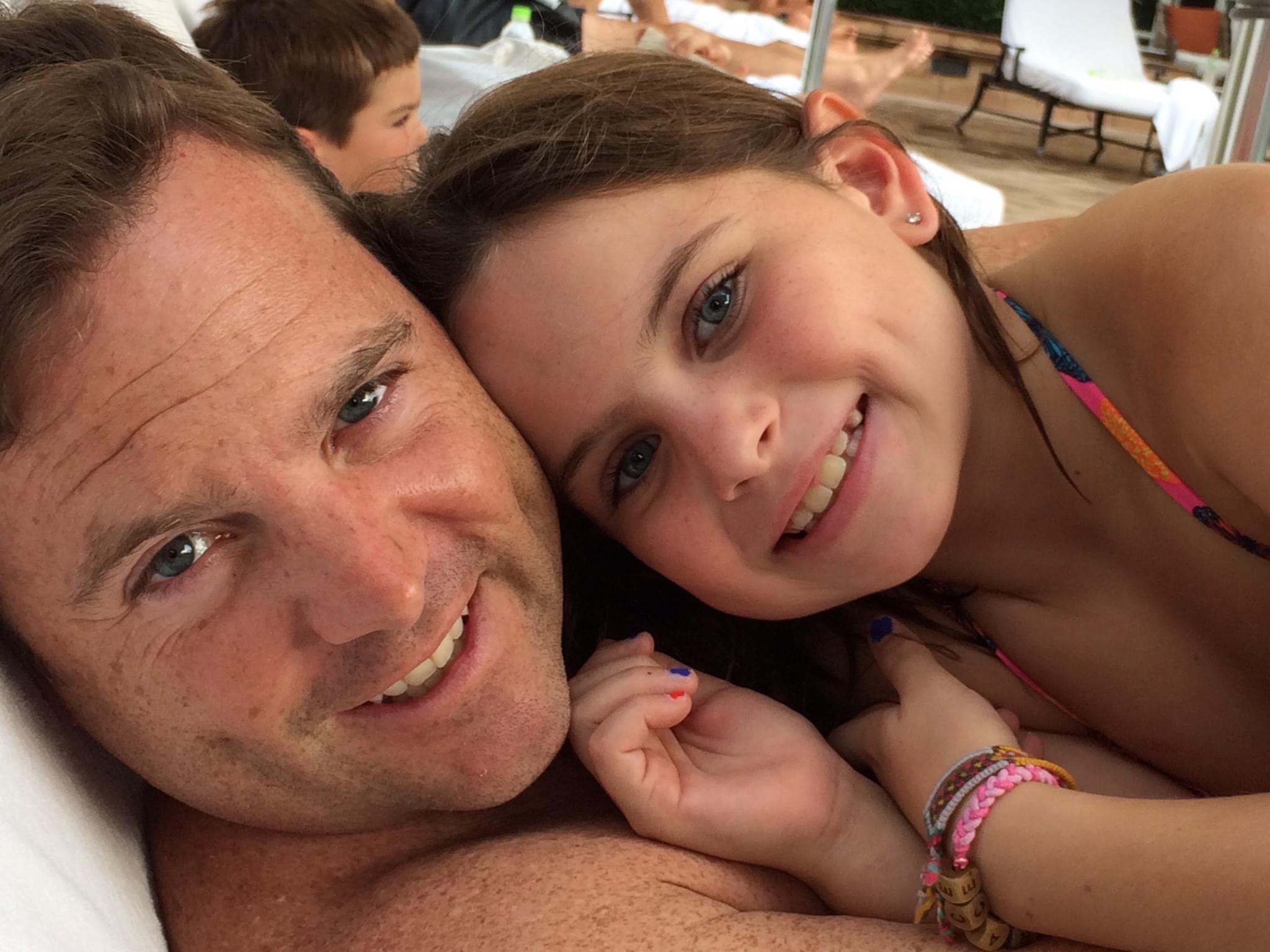 Today is Father's Day so I want to tell y'all about my dad. My dad is the designated peace maker of my family. My mom and I argue a lot (you can read more about our yooou! "discussions" here) and my brothers are almost always wrestling. My dad always manages to calm everyone down and keep the peace.
He also asks everyone to watch a movie with him every single night (well, maybe not every night but it seems like it). It's basically a routine by now. I honestly don't know why, though, because he never lasts more than 20 minutes without falling asleep.
Sometimes, he'll take us out for ice cream before the movie. My brother always get the most sugary cone he can – you know the ones covered in chocolate and sprinkles – and he gets an extra scoop. My dad and I always exchange a look because neither of us could eat that much ice cream. We smile and roll our eyes when my brother inevitably gets chocolate all over his face.
But the best is that my dad loves to give hugs. Big, tight hugs. They are my favorite. Even though I sometimes pull away because I am doing something, I secretly love them.
Make sure to give your dad or father figure a big hug for Father's Day.
Click here to read more Sienna Says.