my favorite skin care & make up products, by JT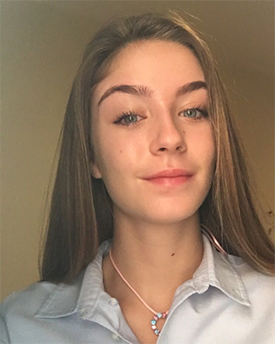 This is a continuation of JT's article, "my journey with acne" written for yooou!. Read it here.
All of this skin drama really made me a skincare and makeup junkie! This picture is of me after Accutane wearing make up. I have made a list here of the products I swear by!
Skin Care
Cetaphil cleanser – non-irritating for sensitive skin

Fresh Rose Petal Toner – smells so good and is also super gentle 

Dr. Haushka Rose Day Creme – roses are actually the best, and this stuff feels like a cloud on your face 

Glossier The Solution – (only use this 2-3 times a week) this is an exfoliating solution that you apply at night. In the morning, your skin will literally be glowing. I personally don't recommend using physical exfoliants because they can make tiny holes in your pores and make your pores look more prominent – which we don't want. Chemical exfoliants like this one do a much better job without unnecessary scrubbing. This product is also great if you have acne. 

Cosrx acne pimple patch – I wore these to school almost every day because they are basically invisible. They are a lot better than traditional zit cream because they don't make the whole area around the zit dry – they just sort of suck up all the gunk!  

C.E.O Glow by Sunday Riely – this an oil that is awesome under makeup or on bar

e skin to give you a boost of Vitamin C making you super glowy
Bio-Oil – this is something you can use everywhere on your body, but it's great for scars both new and old, and I have been using it on my face for a few years and helped even my skin tone after I had acne 
Makeup 
Lip Balm: Smiths Rosebud Salve – there is no lip balm like this one, period. Also, Glossier's Balm Dotcom in Cherry is a great product that I've used forever.
Lip gloss: Winky Lux Juicy gloss in the shade Juicy
Primer: ELF poreless putty primer – I never used to wear primer, but this stuff has literally changed my life. I put it on just under my concealer, and my skin looks incredible. 
Concealer: YSL Touche Eclat & Winkey Lux Peeper Perfect 
Foundation: I hate wearing foundation, but when I have to, I wear the DG Millenial Skin – honestly is so lightweight and glowy it feels like I have nothing on. When I had acne, I used Clinique Beyond Perfecting Concealer + Foundation because it was very full coverage.
Blush: I love the Glossier Cloud Paint blushes in the colors Puff, Dusk, and Beam
Highlighter: Winky Lux Strobing Balm- I am not a huge highlighter girl because I don't like powder products because I feel like they cramp my glow, so this balm formula is perfect.
My Instagram @justine.todd. Feel free to DM me if you have any questions/if you just want to talk!