my life with ADHD, by GD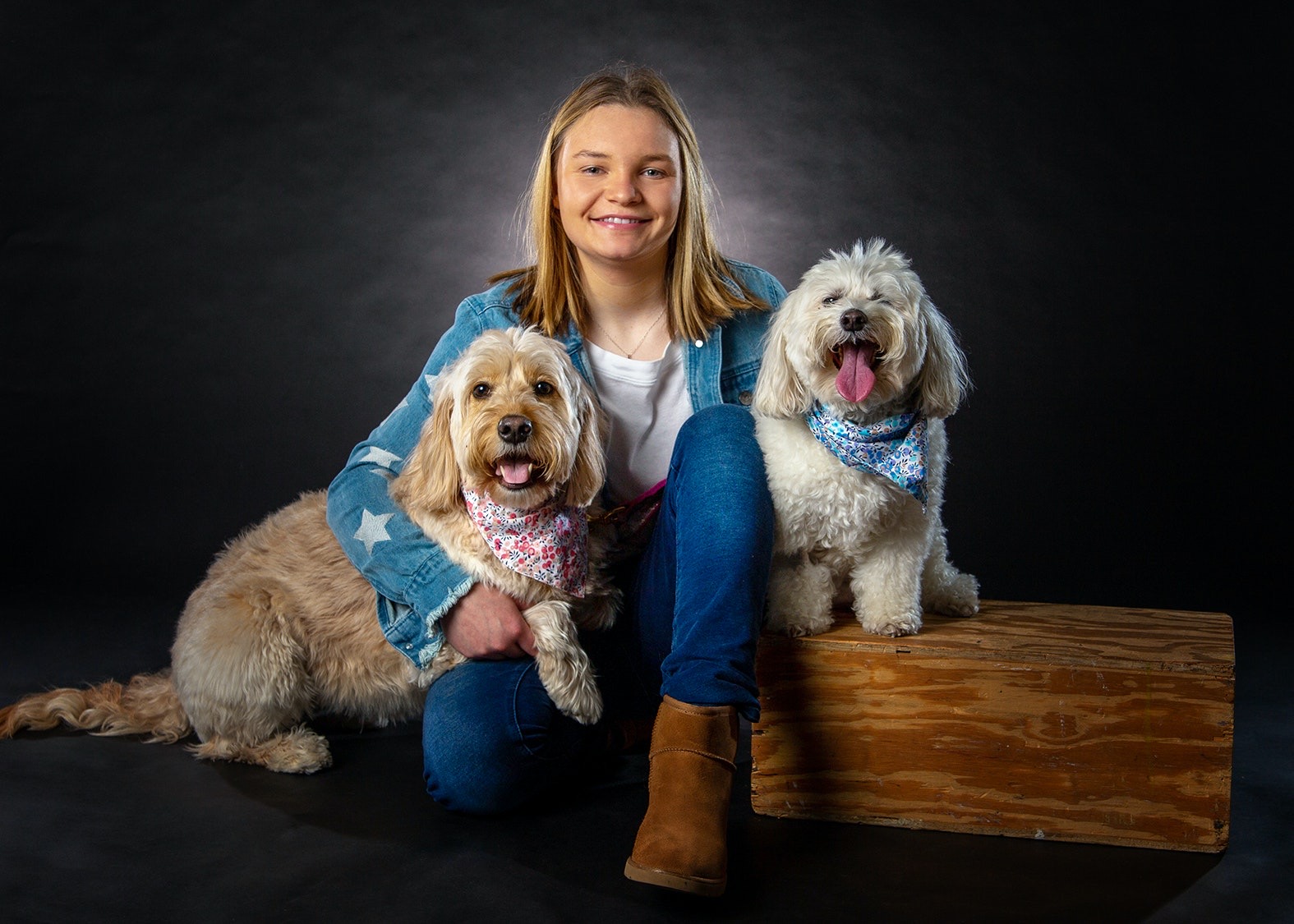 This article was written for yooou! by 17-year-old, GD.
Hey guys! Gracie here (Instagram: @gracie.dix.author) – high school student, author of the books Journey to Superhero School and Welcome to Superhero School, proud dog momma to Sandy and Snowball, and ADHD learner. Today I'm excited to share with you a little bit about my life with ADHD – what it is like for me, why I love my ADHD brain, and some helpful hints for all of you out there who learn differently. 
Maintaining a positive attitude in this world today is hard enough as it is, but when you're constantly grasping at the straws of concentration as most ADHD people do, it's even tougher. Having ADHD can be seen as a hindrance or a social handicap, but that's only if you look at it that way. For me, ADHD is a gift. 
When I look at the world, I notice every tree, every ray of sunshine, every smell, and every quiet bird chirp. ADHD is my personal superpower! I am aware of every small action, taste, feeling, smell, and sight. While that can sometimes be annoying, it's also convenient and empowering. For example, I notice social cues and subtle tells while I'm engaged in conversation. I can tell if someone is even the least bit nervous by mentally analyzing their speech patterns or mannerisms, as well as looking to see what their eyes do and whether they are fidgeting or slouching.
Because of my ADHD, I have learned the valuable skill of empathy. Empathy is when, instead of feeling sorry for someone (which is sympathy), you put yourself in their place. You think, "What are they feeling right now and how can I relate to it on a personal level?" My brain is constantly processing lots of different pieces of information, which makes me more observant and empathetic. It's a lot like solving a complicated puzzle or solving a riddle.  
This ADHD enhanced empathy makes me a good friend and listener. ADHD hasn't really affected me socially, but the impulsivity associated with it does affect some people. Sometimes I do blurt out everything that's on my mind at the beginning of a conversation, just to get it out of the way. It's probably good advice not to do that if you're meeting someone for the first time.
For all of us, the key to any real conversation is to listen! Try not to think about you're going to say next while the other person in talking. Instead, listen and go with the flow. As a bonus, you'll be able to retain the information better. If you have ADHD, this may be something you have to practice, but that's okay!
My ADHD also comes in handy when writing. My brain LOVES to wander and invent crazy things. Now, the thinking part is easy because of the massive amounts of creativity my ADHD provides me with (batteries not included). Studies show that people with ADHD have higher levels of creativity, are good problem solvers, and are more willing to try new things. Those are great characteristics for a writer. However, sometimes it is hard to force myself to sit down to write. I especially have to focus to edit. That's not surprising, since people with ADHD sometime have trouble moving from one task to another. Also, we tend to focus really well on things we enjoy doing, but not on things we don't want to do.
Let me get one thing straight — I am far from perfect. I make mistakes and I misjudge things. I've never been a model student! For some with ADHD, it's difficult to be a good student. ADHD can cause you to be fidgety, restless, and even hyper, which IS NOT a good recipe for learning! A great trick I've learned to manage that is to squeeze a foam toy or take a tiny break from the classroom to walk a lap in the hall. Do what's best for you – then you can do your best. Exercise is also a fantastic strategy to calm the raging ADHD monster. 
Another helpful tip if you are struggling in the classroom is to talk to your teacher. Your teachers are there for one purpose and that is to help you learn to the best of your abilities. Your teachers would probably LOVE it if you would ask them for help! Don't be afraid. Everyone needs help. 
Finally, and this is very important, learning in a different way does not mean you are stupid or slow! Don't let anyone tell you otherwise. Our differences make us special! Also, if you have a friend who learns differently, celebrate their differences and encourage them. 
Remember, ADHD is nothing to be ashamed of. Sure, sometimes ADHD is a pain in the you-know-where, but that's okay! Finding the strategies that help manage your ADHD is the best thing you can do. Focus on the positive effects that ADHD has had, and will have, in your life. Embrace who you are and proudly be yourself. Be prepared for ups and downs because they will happen, but if you focus more on the ups, I PROMISE you will live a better and more fulfilling life, ADHD or not. 
ADHD is a game changer. It's up to you to decide whether it's a good one or a bad one. By finding the strategies that work for you, and recognizing the positives in your ADHD brain, I hope you will grow to love your ADHD too, like me!
Gracie out!
To read more about GD, click here.