what to say to someone with anxiety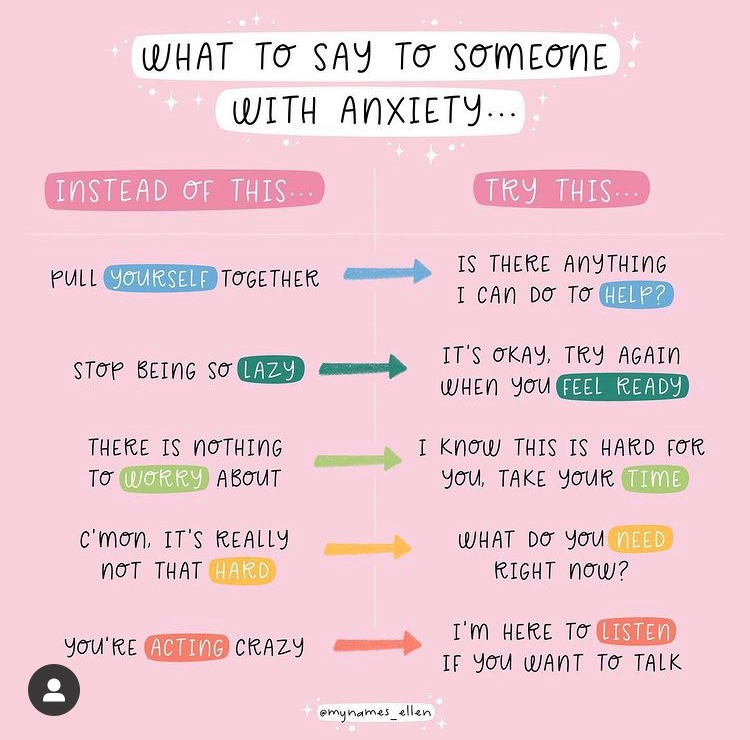 Do you ever wonder how to help your friend who has anxiety? Do you wish you could tell someone what YOU need when you are feeling anxious?
Supporting those who are having an anxious moment includes showing empathy, listening and acknowledging their feelings.
So next time you aren't certain what to do, try the above approaches by @mynames_ellen.
And don't forget about the power of hugging. Research shows that a hug can reduce anxiety by lowering the stress hormone, cortisol.
Click here to read more about the benefits of hugging. And click here for tips to overcome anxiety at night.