why are they called s'mores?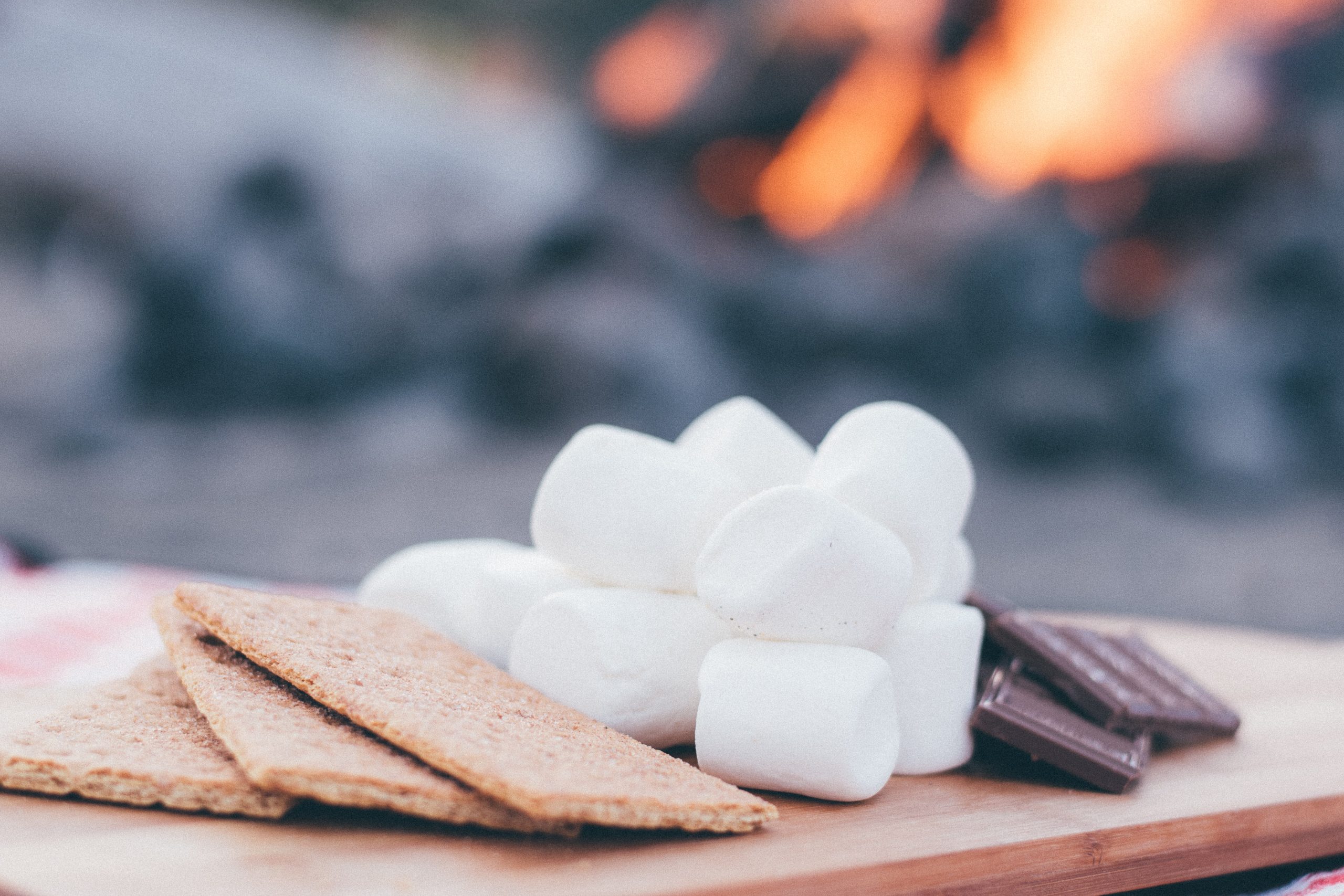 Long summer evenings aren't over yet. And now we also have back-to-school parties, birthday celebrations and other get-togethers coming up as August is upon us. All good opportunities to make s'mores with your friends.
So, what is a s'more and where did it come from?
The most basic version of a s'more is a sandwich of roasted marshmallows and chocolate between two graham crackers. They are usually made by a campfire by toasting the marshmallows until they are gooey then "sandwiching" them between the graham crackers and pieces of chocolate.
Originally called a "Some More", this delicious combination was first published in the 1927 Girl Scout guidebook. Tramping and Trailing with the Girl Scouts. Loretta Scott Crew, a troop leader, is credited with making them for her girl scouts.
The Girl Scouts publication refers to them as "Some Mores" until 1971, but no one knows who started calling them S'Mores.
While graham crackers, chocolate and marshmallows are "musts" when make a s'more, you do not need a campfire. There are lots of recipes out there that use these ingredients – and maybe a few more – to make other delicious S'more-like desserts.
Below you will find one of our favorite recipes using HERSHEY's Chocolate Bars – Hershey's S'mores Dip. Perfect for any get together! Your friends will definitely want "some more"!
| | |
| --- | --- |
| 3-1/2 oz. | Chopped HERSHEY'S Milk Chocolate Bars (Item# B400-100) |
| 1 fl. oz. | heavy cream |
| 1-1/2 oz. | miniature marshmallows |
| 1 tsp. | graham cracker crumbs |
| 1 oz. | additional Chopped HERSHEY'S Milk Chocolate Bars (Item# B400-100) |
| — | Graham crackers for serving |
1. Heat the oven to 350°F.
2. Place Chopped HERSHEY'S Milk Chocolate Bars and heavy cream in small microwave-safe bowl. Microwave at MEDIUM (50%) 30 seconds; stir. If necessary, microwave at MEDIUM an additional 10 seconds; stir until chocolate is melted and mixture is smooth. Pour into one 5-inch cast iron skillet with 1/2-inch sides.
3. Cover surface of chocolate mixture with marshmallows. Bake 10 to 12 minutes or until marshmallows are puffed and just begin to brown. Remove from oven. Sprinkle graham cracker crumbs and additional Chopped HERSHEY'S Milk Chocolate Bars. Serve immediately with graham cracker pieces.
NOTE: Recipe amounts can be increased or decreased to the size of the skillet or baking dish that you use. For each 1-3/4 oz. (1/3 cup) Chopped HERSHEY'S Milk Chocolate Bars used you will need 1/2 oz. (1 tablespoon) heavy whipping cream.
To find more delicious yooou! recipes, click here.