5 ways to get out of a reading slump, by ST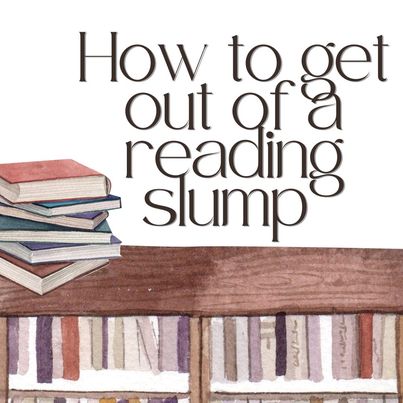 This article was written for yooou! by our intern 17-year-old, ST.
The dreaded 'reading slump'. It happens to the best of us – that feeling when you just can't bring yourself to pick up a book & opt to doing just about anything else (in my case I scroll through TikTok or binge a new show).
Here's my advice when it comes to getting out of a reading slump:
Do a buddy read with a friend! I find that this helps me focus and stay motivated on the book I'm reading, plus I think it's fun to talk about your current read to a friend who's also reading it!

Set a reading goal for each day! It doesn't matter if it's 10 pages or 100 pages, I find setting goals for myself helps me to be more motivated with the task at hand. And as an added bonus you'll feel productive by completing your goal.

Re-read an old fave. Grab the book that sparked your love for reading!

Try a new genre! Whether you're a fantasy fan or a lover of romance, go for something you wouldn't usually read, it just might be the cure you need!

Don't get frustrated at yourself for not reading! Remember, you're only human and it's perfectly fine to take a break from your hobbies. You'll get back to reading when you're ready!
Hey Everyone! Sarah here & I just want to say that this internship has been amazing! This is my last blog post & I want to thank you for reading my posts! I've had SO much fun putting the posts together & I really hope you enjoyed reading them.
If you've made it this far, thank you for reading!
Slán x
(Goodbye)
To read other posts by ST, click here, here, here, here, here and here.