choconana waffles, by "the kitchen twins"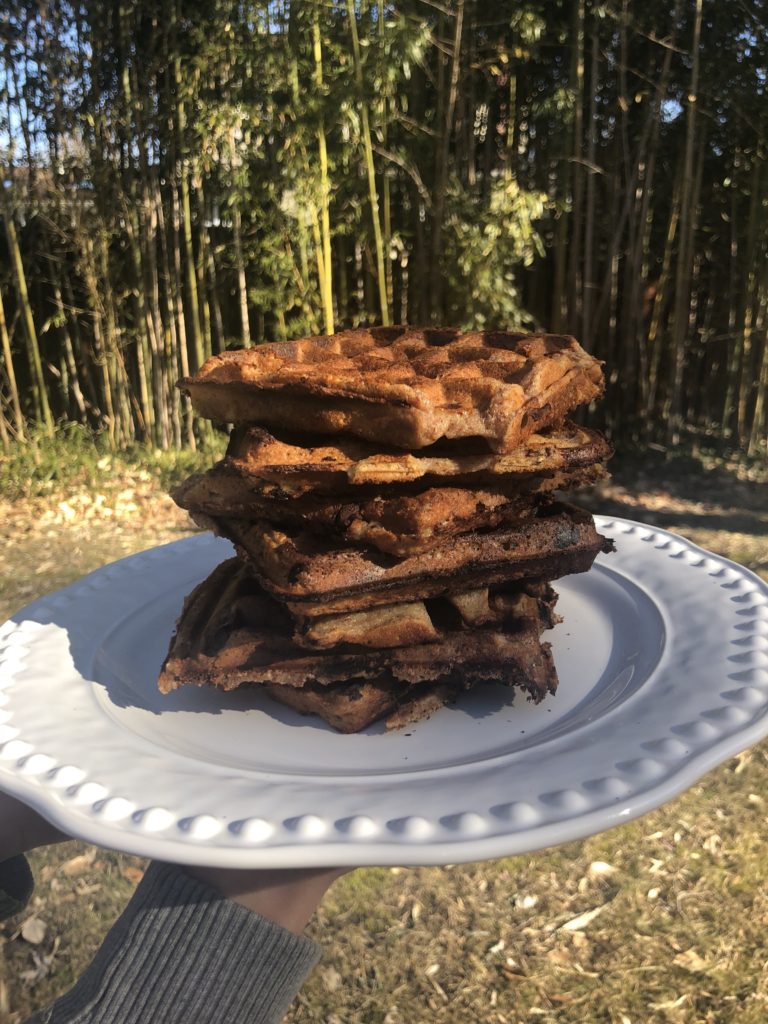 It's National Waffle Day and we thought we would celebrate by making these delicious Choconana Waffles from The Kitchen Twins. Click here for a funny story about the girls making these for the first time. Here's one hint…don't use almond flour!
CHOCONANA WAFFLES
Ingredients (makes 4 waffles):
1 ripe banana (plus a few more slices for the middle of the waffle)
1 cup flour (all-purpose works best)
1 cup milk (we prefer unsweetened almond milk or oat milk)
1 teaspoon cinnamon
1/4 teaspoon baking soda
1/2 teaspoon baking powder
2 tablespoons chocolate chips
Directions:
Mash the ripe banana in a bowl until it is mostly smooth.
Mix in the flour, milk, cinnamon, baking soda, and baking powder.
Grease your preheated waffle iron and evenly pour about 2/3 of the batter onto the pan.
Place the banana slices and chocolate chips evenly then cover with the rest of the batter.
Cook until nice and crispy and golden (this varies depending on your waffle iron).
Enjoy plain or with toppings like cocoa powder, almond butter, or more bananas!
For other recipes from The Kitchen Twins click here and here.