finding a hidden passion, by Sienna says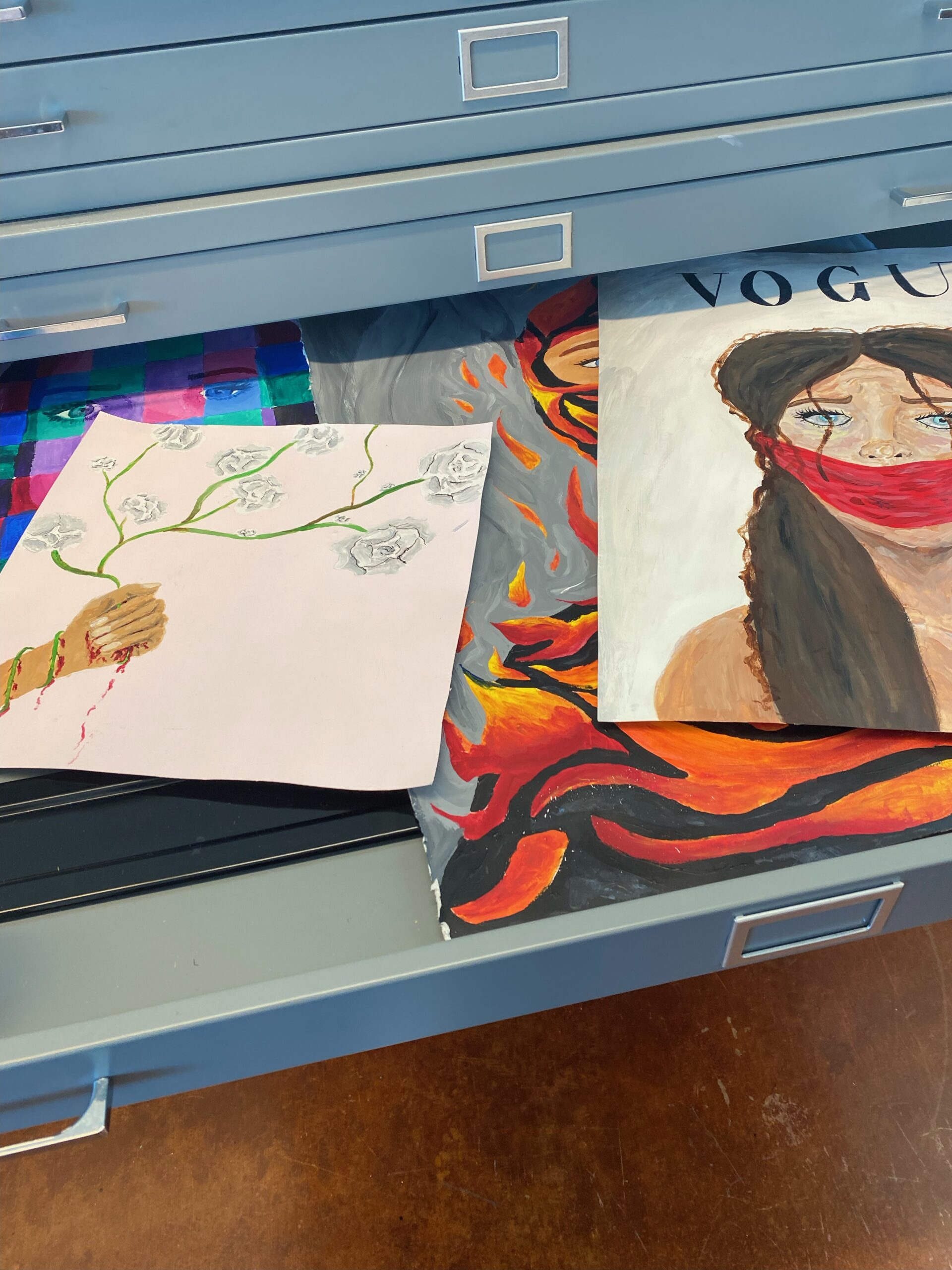 Something a lot of ya'll don't know about me: I love art.
So I'm going to tell you all about why I love art and how much of a positive impact it has had on my life.
First off, I had never considered myself genuinely talented at anything. Not in a self-deprecating way, just in a way that I have never felt exceptional at something I can do.
Until, one night several years ago, I was on the phone with a friend and I was sketching. As I was showing him what I had drawn, my mom walked in. I was proud of my little sketch of a mountain with planets around it, so I excitedly showed her.
To my surprise, she gasped and told me she was taking me out of my choir elective and forcing me to take art instead.
When I tell you I was absolutely furious at her, I was debating never talking to her again. Switching out of choir forced me to be away from my friends. I had no idea who was even taking art in my grade.
Despite all my protesting and screaming, by my first class, I had accepted the fact that I was going to be taking art. It only took me a single assignment to realize that I had a genuine talent and passion for art.
I started drawing my brothers and myself as much as I could. I liked the feeling that I got when I was done with a piece and I realized that what I did was actually good.
Art was the first thing that brought me that true feeling of accomplishment, even more than a gymnastics competition or a good grade at school. As I got better, I was able to draw things straight from my mind, instead of having to take a photo and filter it to be black and white to match my pencil to.
I finally have a way to express myself when words seem lost to me.
I have a way to communicate without having to actually speak.
It is a relief when I am able to get something down on the canvas, and it is a moment of pure joy when I am finally done with a painting.
And as much as I hated my mother for forcing me into it, I am so much happier and more confident in myself after the amazing discovery of my new talent.
So this whole thing is to tell you…something unexpected may make a big impact. Don't do something just because your friends are. And as much as I hate to say it, sometimes mothers are right.
To read more Sienna Says, click here.