a super fun group Halloween costume
We have posted this before and will probably post again because this might be our favorite group Halloween costume! It's the original Clue board game characters.
This group of friends dressed up as the Clue characters for a mystery dinner party that they hosted. So fun! Maybe we need to do a post on how to host a mystery dinner??!!!
You can get creative and really make your character your own but below are some ideas to help bring your vision to life.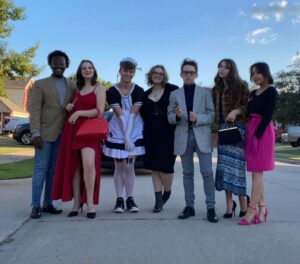 The original Clue board game and the newer version are slightly different but you can make either work.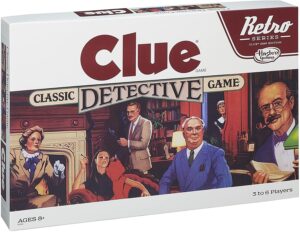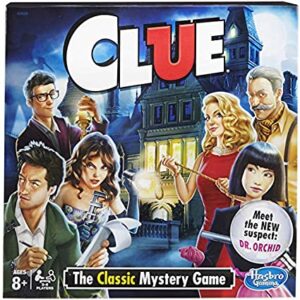 Mrs White – In the original board game, she is the maid. But in recent years, she was replaced by Dr Orchid, a biologist. You can go either way or if you have an extra person, dress up as both characters.
Miss Scarlet – the young "flirt"
Colonel Mustard – the stuffy old military colonel
Mrs Peacock – the fancy socialite
Mr Green – his character has changed over the years but in the original board game, he was a businessman.
Mrs Peacock – the fancy socialite
Professor Plum – the nerdy professor
Want to dress like the characters from Stranger Things, click here! Or a Space Cowboy, click here! For other Halloween costume ideas, click here.