eat more vegetables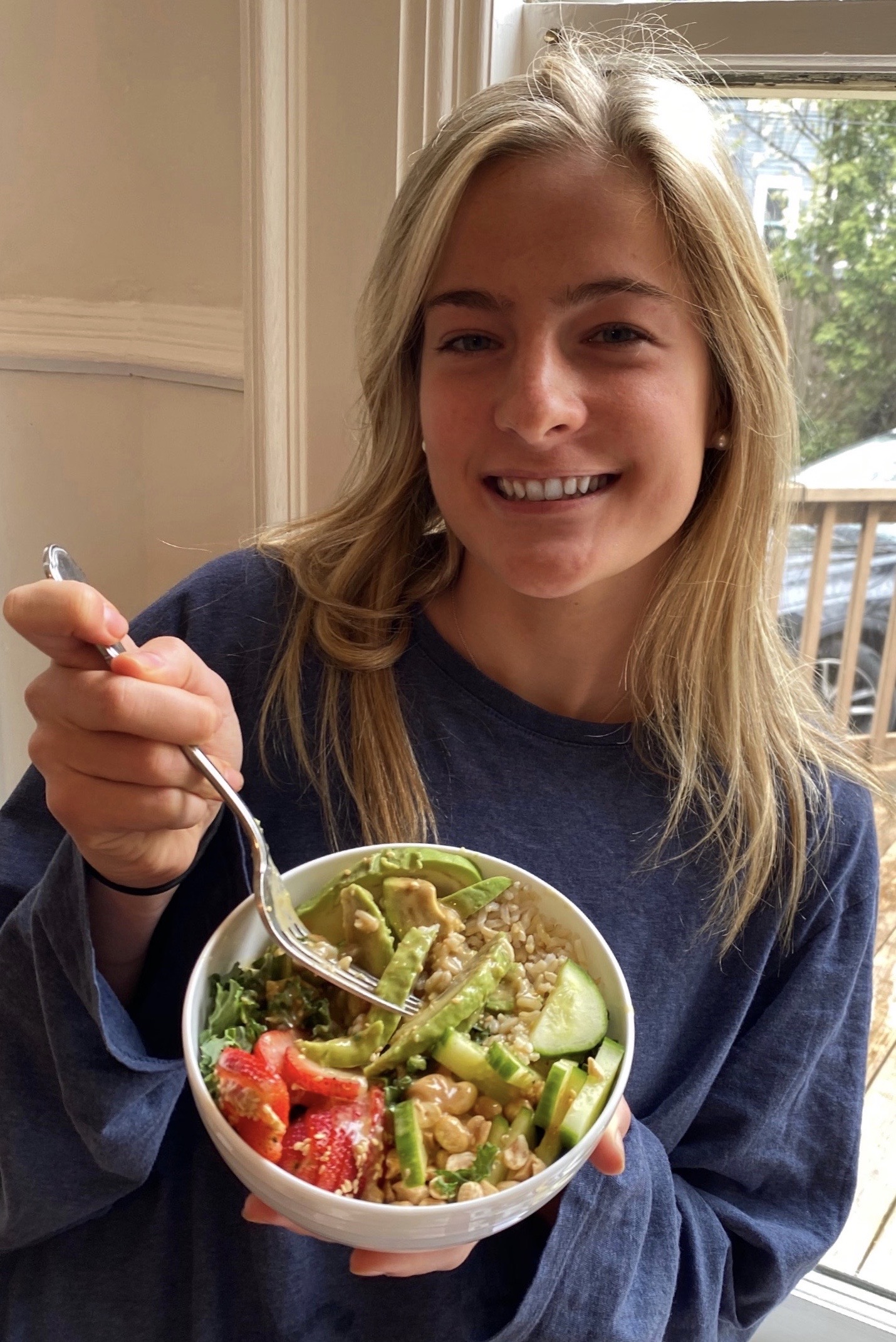 "Eat your vegetables!" How often do you hear that from your parents?
Although we don't want to admit it, eating more vegetables is one of the best ways to stay physically and mentally healthy. Research tells us that teenage girls should be eating at least 2 ½ cups of vegetables a day. Think about it – that is not an impossible ask.
Try it for a week and see what you think. Make it a game…how many creative ways can you add veggies to your diet?
Here are 10 ideas to inspire you to eat more vegetables:
Add one extra vegetable to every meal. Sandwich for lunch? Add lettuce to it. Take out pizza for dinner? Add a handful of spinach.
Eat vegetables at breakfast. Omelets are a perfect way to sneak in extra veggies. Toss some mushrooms and asparagus in with your ham and cheese.
Drink your veggies. Add kale to a smoothie or try adding beets when you juice.
Eat a salad. Romaine is a vegetable – one down. A friend once told us that she makes it a point to add 5 healthy ingredients to her salads. If you add carrots, celery, cucumbers, bell peppers and/or red onion you will get to your daily goal quickly.
Find new ways to prepare common vegetables. Roast green beans, grill corn on the cob.
Substitute raw veggies for crackers or bread when eating a dip like hummus. Broccoli and bell peppers are good ones to use.
Sneak extra veggies into soups, chili and pasta. Whether it is homemade or take-away you can always add green peas or chopped okra.
Try a new veggie once a week. Your taste buds are changing. You might actually like artichokes now.
Add vegetables to your baked goods such as carrots to your cake and zucchini to your bread.
Rice or spiral your veggies. Have you tried this new trend? Zucchini noodles or cauliflower rice? So good you won't miss their carb-counterparts – at least once in a while.
As if you didn't have enough to consider when trying to eat more vegetables, also keep this in mind…eat a colorful variety of vegetables to get the widest range of nutrients.
Fresh or frozen, vegetables are really, really good for you and are actually delicious when prepared in a variety of ways. Read other veggie related posts and recipes here and here and here. The Kitchen Twins have amazing veggie based recipes. Click here for their cookbook.