meet Maddy!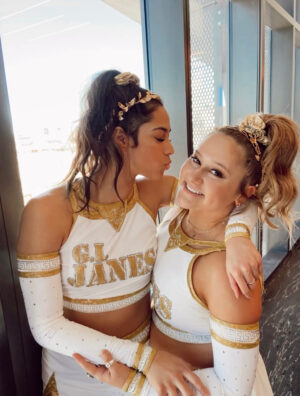 It's hard to believe our 2 weeks with Ava is over. You can read all her posts by clicking here, here, here and here. She rocked it!
Today we are introducing our next intern, Maddy! Welcome!!
A few fun facts about Maddy…she loves cheer! She is on an elite team (she is the one on the right in the picture above) AND she is a varsity cheerleader for her high school AND she is a cheer coach! We are so excited for her energy and enthusiasm.
Her favorite movie is Bride Wars and her favorite animal is a koala bear.
Maddy has some very fun ideas that she will be sharing over the next 2 weeks. Be on the lookout! And remember to show her the love!!
If you are interested in interning with us, send us a message by clicking here. Or DM us through IG!