the lessons I have learned while changing the world one cake at a time, by CJ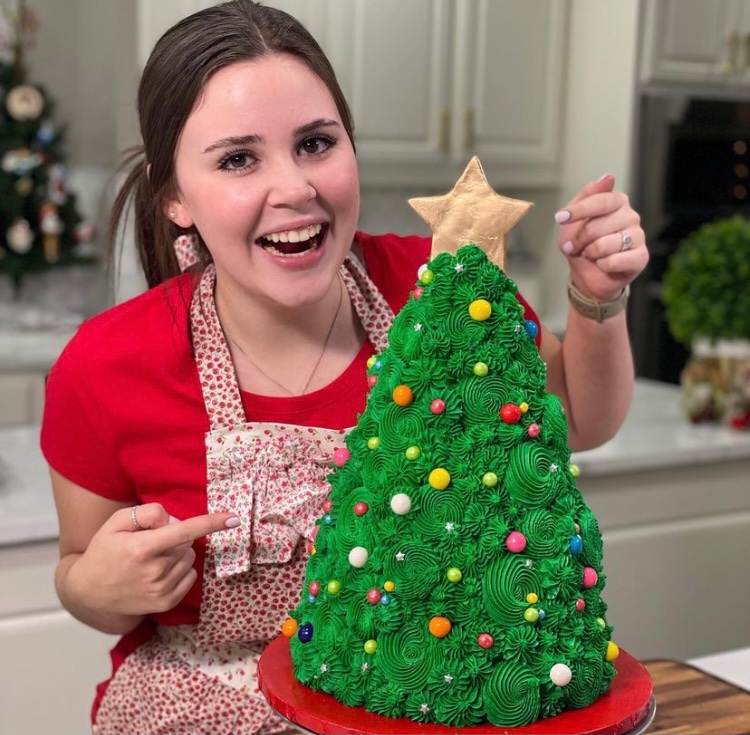 This article was written for yooou! by 16 year old, CJ.
Hi! I'm Charli Ann Joseph. I am 16 years old (as of Dec 22!) and live in Texas with my parents and two siblings, a sister, Olivia, who is one of the funniest people I know, and a brother, Corbete, who has always been "my" baby.
I have a successful cake business – Charli Ann's Heavenly Cakes. I started baking when I was … well, for as long as I can remember I've been in the kitchen trying to help and cook something… but I started selling my cakes when I was 11. The first cake I sold was to raise money for a mission trip and after that people kept asking me to bake them a cake. My secret? My nanny's icing! It is DELICIOUS! But I also put a lot of love into each cake, too. Some tears, but mostly love!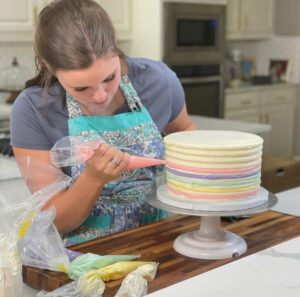 Until recently I used all my profits to give back to mission projects, clean water wells, and my community, but last year I decided I could only bake so many cakes a week and I wanted to be able to give more. So, with the help and support of my mom and a team of people, I began to make videos for YouTube and teach other people how to make cakes and treats to share joy with their friends. My hope is to change the world one cake at a time!
As the Christmas season is here and the New Year approaches, I have been reflecting on the things I've learned with my business over the last year.
One of the things I've learned about is how to deal with people that aren't very nice. I have dealt with several "Karens" (no offense if your name is Karen!). I took it personally at first, but now I realize that someone else's bad attitude is a reflection of them, not me.
Like 99.8% of my customers are over-the-moon excited about what I create for them, but not all of them envision what I create. While some have handled their disappointment in a healthy way, others have just been flat out mean about it. I do the best I can to make sure each client gets what they ask for and that they are satisfied. I spend a lot of time and effort into each cake, cookie, etc. so believe me, if they aren't satisfied, I'm disappointed, too. But it doesn't give anyone the right to be mean.
So, I guess what I've learned is that I'm only responsible for my attitude. When I know I've done my best, I can be pleased with myself and my work. I don't have to let other people's bad attitudes change my behavior. I am responsible for me. I can keep my cool even when others don't.
Another thing that has really been a learning curve for me is time management. As a full-time student in high school, a part-time nanny, and working a full-time job, I've had to learn how to balance life. My schedule is crazy! On top of baking cakes, I also have to film for them which takes a lot of planning and time. I am fortunate that I have a mom to help me schedule these videos.
I am learning to focus on priorities. Rather than getting overwhelmed at all the things I have to do, I am taking them one at a time. I still get stressed… I AM 16… but I am also learning to take time for myself to do other things I enjoy. I try to work out (do I enjoy it?? weeelll… It helps me get some energy out!) and be involved in church. I like to play with my dog Quari (as in Quarantine) and during the summer, I hang out by the pool as much as possible. I also try to make time for my friends. Speaking of friends…
I've learned (and I'm still learning) that choosing my team wisely helps me get things done. Who I surround myself with impacts my motivation and emotions. Parting ways with people that aren't helpful in my goals – including my business goals – has helped me be able to prioritize what is important and what plan God has for my life.
I didn't have a ton of friends before I started baking and I certainly don't now that I'm doing school online and baking all the time. But because my time IS limited, I've learned who my true friends really are. Take Ella, for example, my bestie. She gets it. She understands that my schedule is demanding. So, a lot of times, so that we can spend time together, she comes over and keeps me company in the kitchen while I'm baking. Instead of giving me a hard time for pursuing my dream, she supports it.
It's so important to have friends and a team that support your goals rather than making you feel different or out of place because you don't do the same things other people are doing or don't follow the vision they have for your life. It's a hard lesson to learn, but the sooner, the better.
Overall, I look back over the last year and I know I've grown a lot. I still have a ton to learn, but these three things are helping me achieve my goals and put smiles on people's faces. Each smile lets me know that I am changing the world one cake at a time!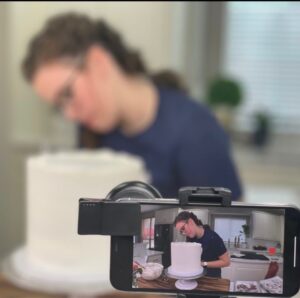 I hope that you'll join me in the journey! My YouTube channel is https://youtube.com/c/CharliAnnsHeavenlyCakes. My goal right now is to get as many viewing hours as possible so that's the biggest way you can help change the world one cake at a time. Plus, I give lots of tips and techniques on how to make these treats. Whether you're a beginner or pro…it's for you! I'm also on IG, FB, and TikTok (@charliannsheavenlycakes) and I'd love to see you there! Check out my December treats for the holidays!!
I hope you and your family have a Merry Christmas and Happy New Year full of sweet treats and lots of love!
To read about other teenpreneurs click here, here and here.