make these delicious peanut butter blondie bliss protein bites today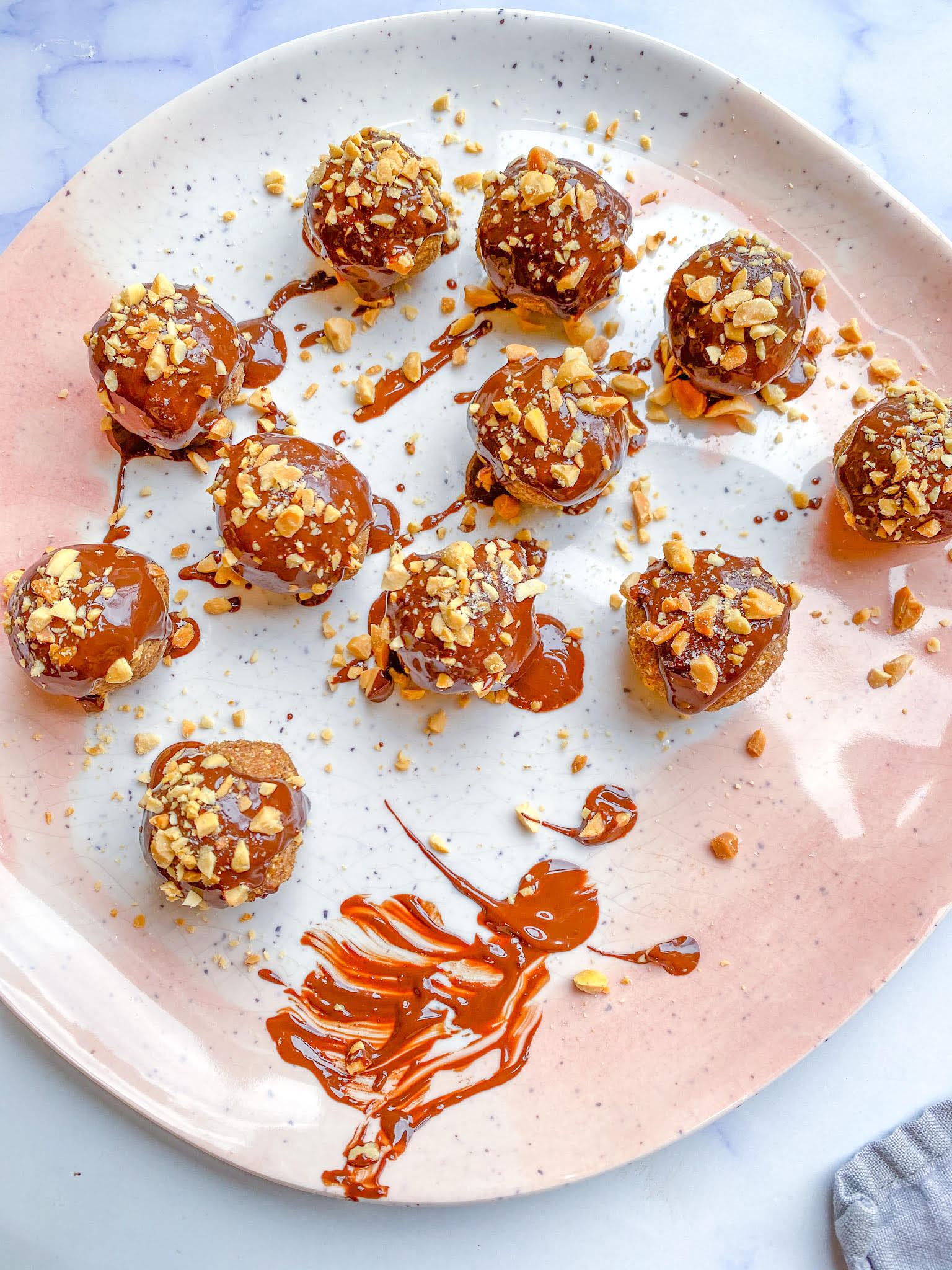 For those of you who missed it, we had the Kitchen Twins, Emily and Lyla, join us on Instagram Live last night. We had fun catching up with them; talking about the yooou! Spring subscription box – which includes their cookbook – and watching them make their amazing Peanut Butter Blondie Bliss Bites.
These teen chefs are so energetic and knowledgeable! They told us they started cooking when they were about 3! They have been on The Rachael Ray Show, the Today Show and Chopped Junior. They wrote their cookbook, The Teen Kitchen, when they were 15 and plan to publish another one in the near future.
This is the recipe they made last night. Yum! Enjoy!
This was one of those recipes we threw together on the fly and ended up making over and over again because we could not get enough of them! Not only that, but they are super fun to roll out and make. Who could resist eating protein balls that look THIS heavenly? These Peanut Butter Blondie Bliss Bites are the perfect on the go pick me up or after meal treat. A note about the peanut butter protein powder – we know everyone uses different kinds so if you do not happen to have this one, you can use another flavor (like vanilla, chocolate, or plain) and add peanut butter or even peanut butter powder works well.
What You'll Need
1/4 cup roasted almonds
1/3 cup rolled oats
2 scoops peanut butter protein powder
1 cup pitted dates
2 tablespoons ground flax
1 teaspoon vanilla
1/3 teaspoon cinnamon
2 tablespoons water
1/3 cup chocolate chips
1 tablespoon coconut oil
To Make
Add the almonds and oats to a food processor and blend until fine. Add the protein powder, dates, cinnamon, flax, and vanilla and process until a smooth texture has formed. Slowly pour in the water while blending until the dough comes together. It should not be too sticky but make sure it is wet enough to hold its form. Roll into tablespoon sized balls and set aside to chill. Melt the chocolate chips and coconut oil and drizzle over the bites. Sprinkle with sea salt and crushed peanuts if desired and enjoy!
For more recipes from the Kitchen Twins, click here, here and here.