cheerleading tips from 5 amazing athletes, by MC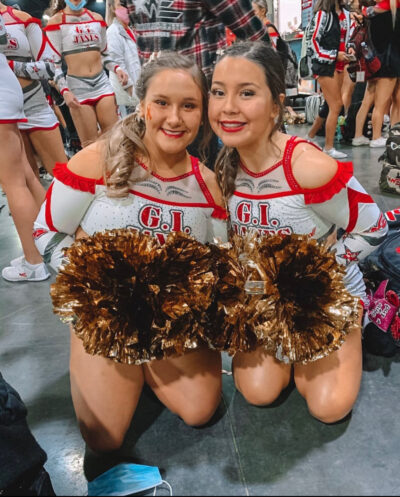 This article was written for yooou! by 16-year-old, MC.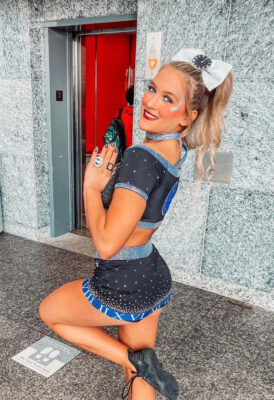 London Mcdaniel is an athlete on Prodigy Allstars Midnight and is an alumni of Cheer Athletics Cheetahs and Woodlands Elite Black Ops. London is an elite tumbler so here are some of her tips to improve your tumbling.
Ride up in a hollow body layout before performing any twisting skill

You want to land with your feet in front of you in a backhandspring

It's important to hit a good hollow body in a backhandspring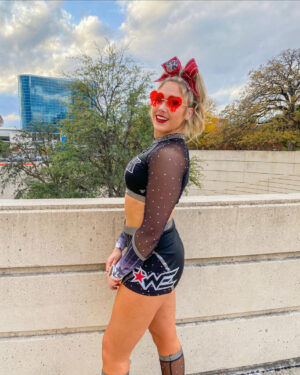 Kensey Schilhab is a D1 athlete at Baylor University on their acrobatics and tumbling team as well as an alumni to Woodlands Elite Black Ops and G.I. Janes. She is an incredible athlete and has some amazing tips for backspots.
Gain your flyers trust: never tell them whatever they're doing is wrong or bad

Always ask your flyer and group what they feel is different if something is off or keeps falling

ALWAYS ask if you can do something better

Be coachable! If another backsport gives you a tip when something is falling you're never too good to take advice or take others help

Learn your flyler! If they tend to fall a certain direction in a skill be prepared to catch and spot the leg faster

Be open to trying new grips, every grip doesn't work for every flyer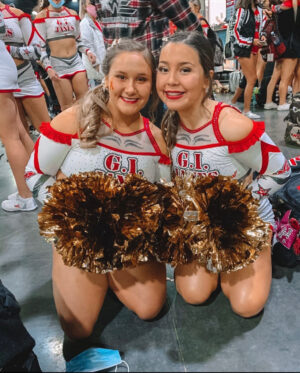 Brynn Howell (R) is an alumni of Woodlands Elite G.I. Janes, she is an amazing main base and gave us some tips for all main bases.
Always make sure to plant your feet so the stunt stays in one spot

Open your fingers and hands wide and grip the foot super tight so your flyer has something sturdy to stand on

Lift with your legs and not you arms/back to make the stunt easier

Always keep your arms locked out so the stunt will not be as heavy

Always watch for the foot when ticking in the stunt to ensure grips will be good when skill is completed
Maddy Charley (L) is on Woodlands Elite G.I. Janes, here are Maddy's side basing tips that will help you and your stunt group.
Remaining close to your main base will help stabilize the stunt and prevent your flyer from falling in between the two bases

Try not to arch your back when you stunt because it can lead to back issues, instead squeeze your core

When performing twisting skills help your main base finish the spin to ensure it gets all the way around

If your flyer tends to roll their ankle in the air use your thumbs to help stabilize their ankle

Always get fast grips because the side should be the one getting the foot first in most skills

If you struggle with stepping out of the stunt, try having your body face the front while you are stunting to make sure you are all the way under the stunt.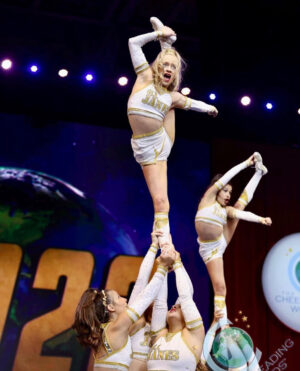 Riley Coutee is a flyer on Woodlands Elite G.I. Janes, her beautiful flying and incredible flexibility is so fun to see in the air. Here are some of her tips for other flyers.
Be Confident

Stay Tight in the air

Trust your bases

If you start a skill do not back out

Work on strengthening your abs, legs, and ankles

Lift up with your shoulders and stay tight

Stretch as often as you can for your flexibility

Never look down

Always be willing to try new things

SMILE!!!
Meet our intern Maddy! Click here and here to read more fun articles from her!