help me raise awareness for pediatric cancer by CG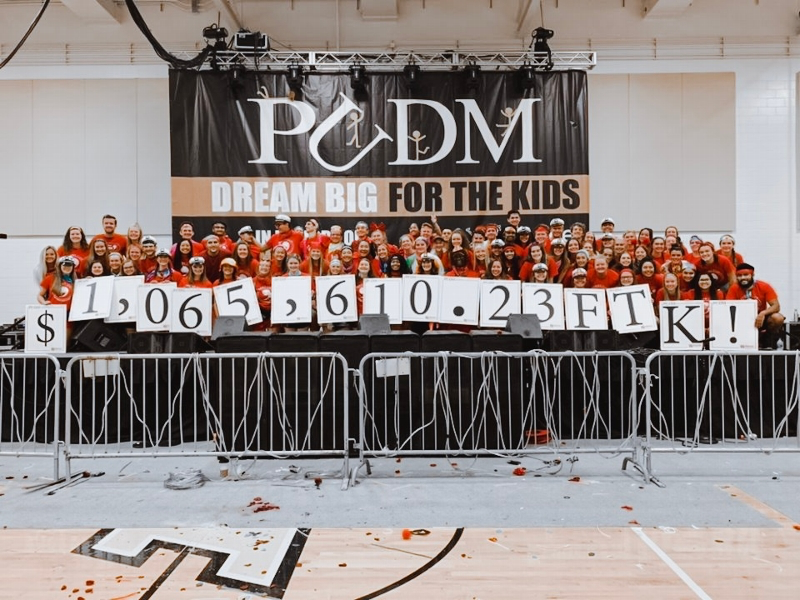 This article was written for yooou! by 19-year-old, CG.
Hello, my name is Caroline Gilbert and I am a rising sophomore studying computer engineering at Purdue University.
I love to get involved on campus whether it be through greek life, women's club soccer, society for women in engineering, and software engineering clubs along with many other organizations!
This year, I am involved in Purdue University Dance Marathon (PUDM).
We are the largest student run philanthropic organization at Purdue and one of the ten largest dance marathons in the entire country!
Students involved in PUDM spend the year fundraising for Riley Hospital for Children and raise awareness for pediatric cancer.
The money that we raise through PUDM goes to the Child Life Programs, the Tyler Trent Cancer Research Endowment, and the Herman B Wells Center for Pediatric Research.
In November, every PUDM member comes together for the reveal and celebration of our year-long efforts at the 18-hour marathon.
Today marks 100 days until Purdue University's official Dance Marathon! I am so excited to be back on campus and get back to normal in hopes of an in-person marathon this year.
You can learn more and show your support by being a part of the celebration of making a difference for the kids at Riley. Follow this link: https://events.dancemarathon.com/index.cfm?fuseaction=donorDrive.participant&participantID=820530
Thank you!
We love supporting causes that tween and teens feel passionate about. Click here, here, here and here for more philanthropic articles written by tween and teen girls for yooou!.